O Sri Lanka é conhecido pela sua beleza natural deslumbrante, e se estás a planear uma viagem por este país mágico, tens de passar por Colombo. Mas não subestimes esta cidade apenas como um ponto rápido de paragem. Com o seu próprio itinerário, inclui edifícios históricos, belos jardins e bazares movimentados, Colombo tem muito a oferecer.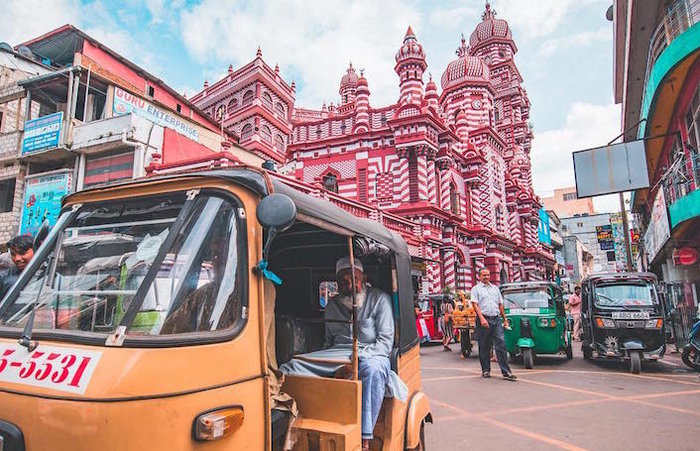 Colombo, Sri Lanka | @paviperera
Sri Lanka is known for its stunning natural beauty, and odds are if you're planning a trip to this magical country you're going to be passing through Colombo. But don't confuse this city with just a waystation. With its own packed itinerary that includes historic buildings, gorgeous gardens, and bustling bazaars, Colombo has plenty to offer the intrepid traveler.
Colombo, Sri Lanka
N 6.92° / E 79.86°

#FunFact
Since ancient times, Sri Lanka has been a major exporter of cinnamon. Today, it still produces around 30% of the world's cinnamon.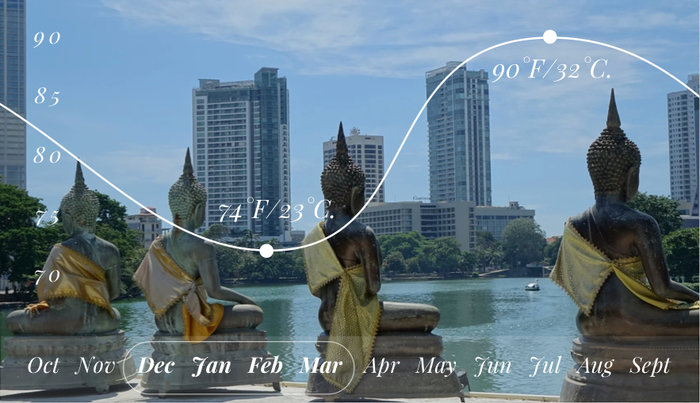 @becca181181
December-March
This tropical nation has been known to douse its citizens with some pretty heavy rain. Monsoon season hits at two different times on two different coasts (May-Sept for the south/west coast and Oct-Feb for the east/north coast), so planning around that can be tricky. Colombo can also get pretty humid, so we suggest traveling during December-March.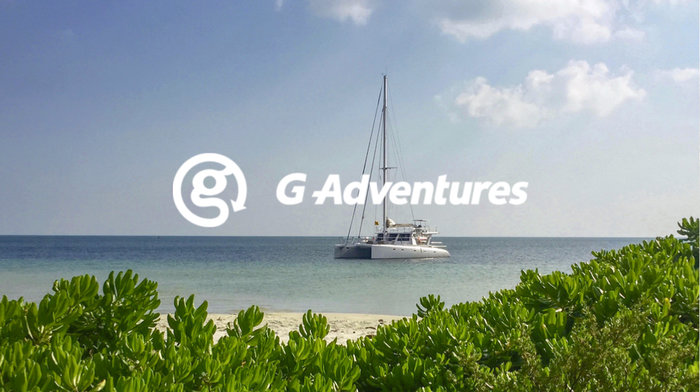 Do You Have Your Adventure Buddy?
You're always looking for that next adventure. And while solo travel is exciting, there's something about traveling with others that opens up the world for you. Whether it's the feeling of security from being surrounded by people you know, or the late night laughs after a long day of shared adventures, group travel amplifies the best parts of adventure.
G Adventures
are small-group travel experts who know how to give travelers what they want: top-notch tours in top-notch places with top-notch staff. Oh, and did we mention their prices are incredibly affordable? Now you have no reason to keep postponing that epic trip to Sri Lanka.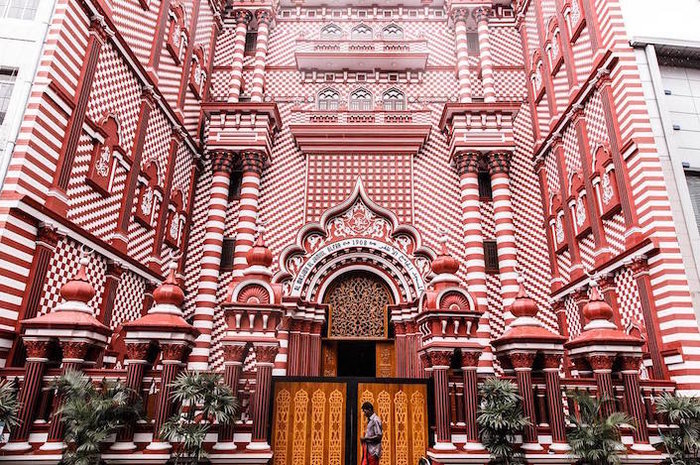 Jami Ul-Alfar Mosque | @luizabogu
Embrace the Chaos
Colombo is a big city, so get used to crowds and sensory overload. Especially in Pettah, one of the busiest districts. Most people are drawn to this part of the city for the open-air bazaar and the candy-cane colored Jami Ul-Alfar Mosque - both of which are worth a visit. While you're in the area, make sure to also stop by Wolvendaal Church and the Colombo Dutch Museum for some incredible history.
Gangaramaya Temple | @rudycrates
Zen is a Three Letter Word
After exploring the crazy bazaars, it's time to quiet down. A visit to Beira Lake and the Seema Malaka temple seems in order. This quiet temple offers serene views of the city from afar, and you could spend a whole afternoon in this tranquil setting. If that's not enough, sign up for an Ayurvedic spa treatment at Spa Ceylon before wandering over to Galle Face Green to watch the sunset with the locals along the narrow beach.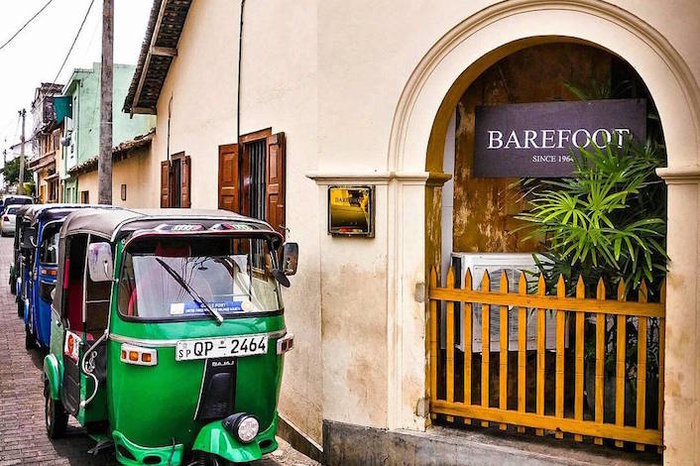 Barefoot Gallery | @gigi_fire
Where The Art Is
Sri Lankan art and design is thriving in Colombo. Explore galleries like the Paradise Road Galleries and the Barefoot Gallery for a blend of art, design, and shopping. Another museum worth visiting is Geoffrey Bawa's House 'Number 11'. This meticulously designed home of a famous Sri Lankan architect will give you a taste of incredible local architecture and design.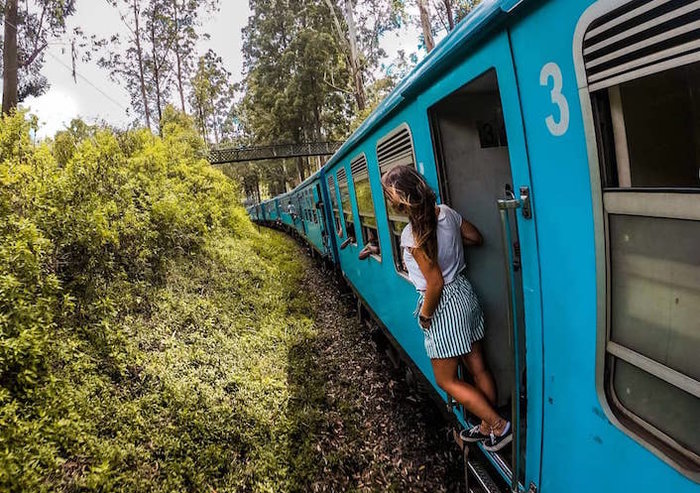 #srilanka | @manon.pallatin | @gossuinbrothers
On the Move
Like they say, sometimes the best part of a destination is the journey, and that's certainly true for the trains in Sri Lanka. The locomotives aren't anything special themselves, but twenty minutes outside the city and you're treated to a moving show of jaw-dropping natural scenery. For a day trip, catch a train up to Mt. Lavinia Beach. But if you're ready to commit, take the 8+ hour trip into the hill country. Discoverer @bond_viveurrecommends, "Don't book a 1st class ticket - go 2nd class reserved. It's a much more authentic experience and better for taking photos as the windows fully open in the carriages."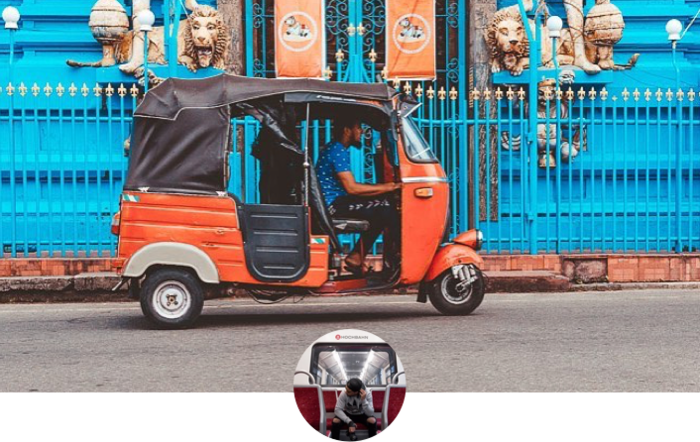 Cheverz's Discovery
@cheverz
"Whilst visiting Sri Lanka for a friend's wedding we found ourselves with a few hours to spare between the ceremony and the reception. We ended up hopping in the first tuk tuk that passed us by and asked for a tour of the city. This shot is of the beautiful Sivasubramanai Swami Kovil temple in the heart of the city. It was a tricky shot to get as I stood in the middle of the street during a busy day. Luckily my tuk tuk driver was on hand to warn me of any oncoming danger."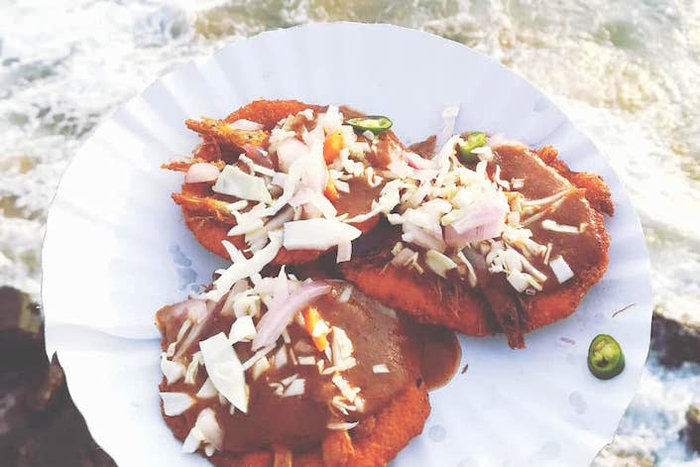 @vimansavidurangi
Feast Your Eyes
Street food should be a given when you come to Sri Lanka, and you can't miss some classic Sri Lankan dishes. First up is kottu roti. This dish is made of roti bread, fresh veggies, meat (optional), and some spicy curried gravy. If you aren't sure what you're craving, stop by the Dutch Hospital Precinct, which is now home to an array of restaurants like the famous Ministry of Crab seafood restaurant, along with several others. If you'd rather walk than sit, head to Galle Face and grab some isso wade to munch on while you wander and watch the sunset.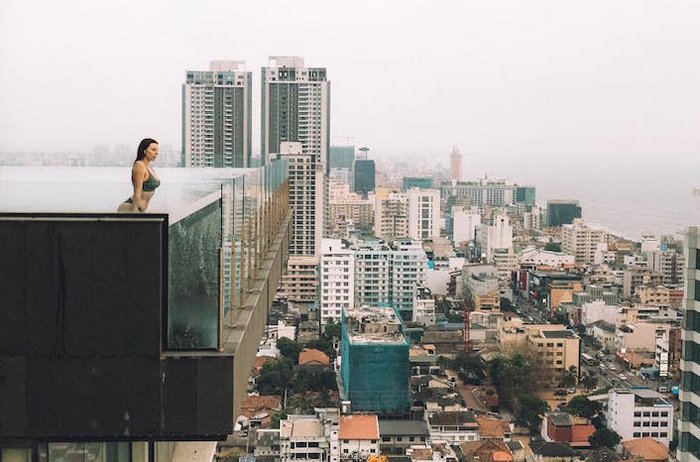 Mövenpick Hotel Colombo | @flunkingmonkey
Try This On for Size
Finding a place to stay in Colombo is easy, and really comes down to your travel style. An abundance of hostels greet the backpackers who are there for an adventure, while hotels like Mövenpick and Cinnamon Red hotel offer delightful views from their infinity pools. But sometimes getting out of the city is your best bet, and finding a quiet villa, like the Aathma Colombo House, is the perfect fit.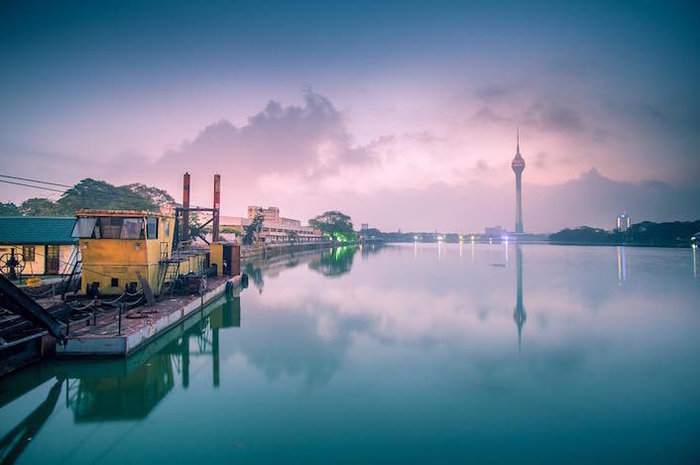 #lotustower | @rb_firefox
Safety First
From my experience, this has to be one of the safest places I have ever traveled. It's not uncommon to see many people, including females, traveling alone. Sri Lankans are super friendly and no one hassles you - if they do, a polite 'No Thank You' and a smile will suffice. -@bond_viveur
Bargain
Tuk tuk rides are a must, but be firm on your wishes as they sometimes try to take you to their friend's shop for Ceylon tea or sapphire diamonds! I also advise agreeing on a price before getting in a tuk tuk! - @emmcc4
Cover Up
If you visit Sri Lanka, always be open minded, have a lot of respect for the culture and especially for the religion (mainly Buddhism). People are very welcoming and friendly in Sri Lanka and they are really proud of their country so always have respect. Also pack long sleeves and long trousers that are light and summer appropriate, as there are many mosquitos that can bite you. - @lookatyara