A serenidade encontra o extremo em Queenstown, onde a única coisa mais impressionante do que a vista são as emoções. Os apaixonados pelo "O Senhor dos Anéis" reconhecerão a área como o principal local de filmagem na cena da Terra Média, mas não precisas ser um fã de Tolkien para apreciar tudo o que é oferecido aqui - uma ampla lista que cobre tudo, de bungee jumping a degustação de vinhos.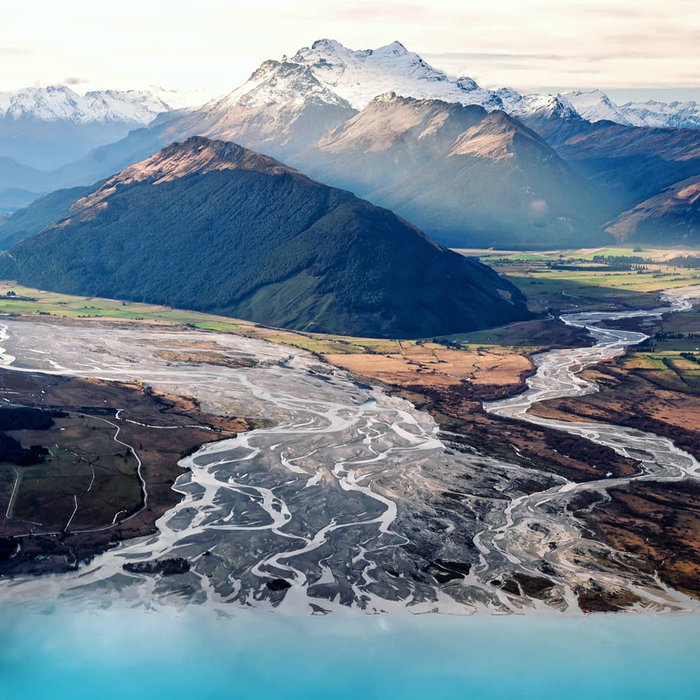 #queenstown | @chiditty
The serene meets the extreme in Queenstown, where the only thing more breathtaking than the views are the thrills. Lord of the Rings devotees will recognize the area as a principal filming location for much of Middle Earth, but you don't have to be a Tolkien fan to appreciate everything on offer here — a wide-ranging list that covers everything from bungee-jumping to wine-tasting.
Fun Fact:
New Zealand experienced its own gold rush in the 1860s, and the nearby Shotover River was one of the richest gold-bearing mines in the world.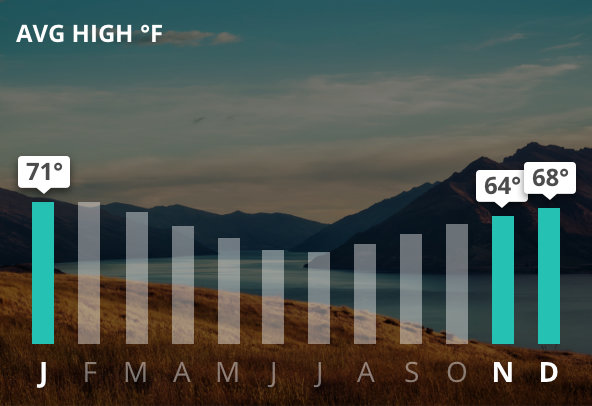 #visitqueenstown | Lukas Bischoff Photograph
November — January
Queenstown is a genuine year-round destination, as perfect for skiing in the winter as it is for hiking in the summer. But the sheer range of warm-weather activities makes November through January ideal for travel. It'll be busy, but once you catch a glimpse of the lakes and feel the sun on your skin, you'll know the trip was worth it.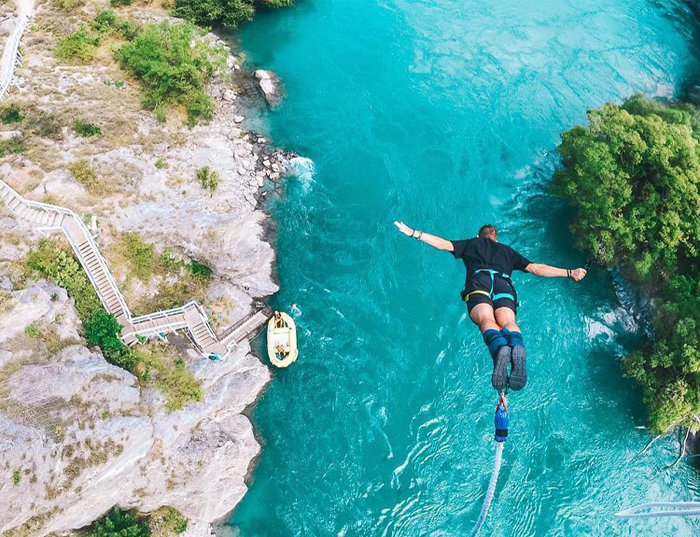 Kawarau Bridge Bungy | @ajhackettbungynz
Leap of Faith
Bungee jumping was popularized by New Zealand's own A.J. Hackett, and Queenstown is home to the first-ever permanent bungee (or, as the kiwis spell it, bungy) site. Swings, ziplines and the world's largest catapult are also options, but it's all about the Kawarau Gorge Suspension Bridge bungee jump. Over 141 feet separate you from the water below, but fret not — you'll touch it just a few seconds after taking this leap of faith.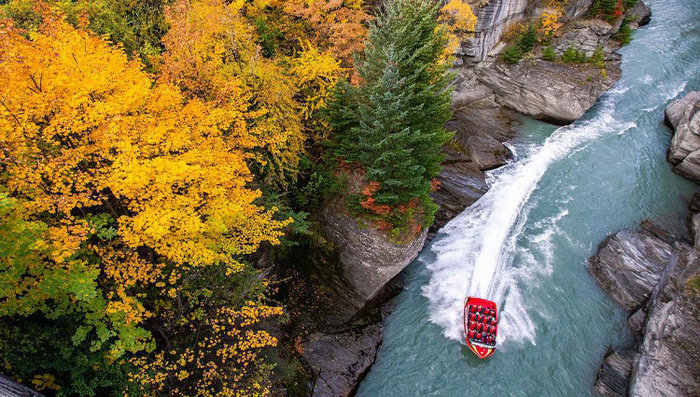 Arthurs Point, New Zealand | @shotoverjetnz
Release the River
Sensing a theme? Queenstown is a world-class destination for outdoor activities of the extreme variety, and you can hardly say you've visited if you haven't taken a Shotover Jet boat ride. Owned and operated by Ngāi Tahu, the Māori people native to the area, it's the fastest (and, according to many, funnest) way to experience the Shotover Canyons. Eyewear and warm clothes are a must, as you'll get both cold and wet, but if you pick a warm enough day the experience will be both exhilarating and refreshing.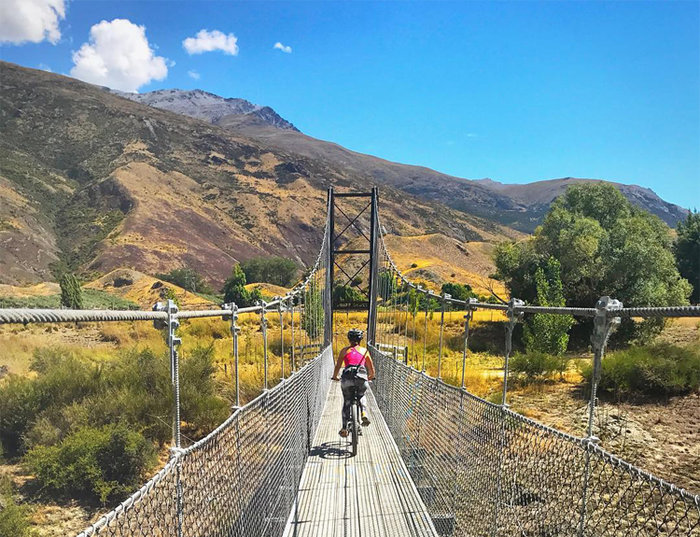 The Queenstown Trail | @thirdculture_kid
Flightless Fun
The kiwi is New Zealand's endearing national symbol, so it only makes sense to visit the Kiwi Birdlife Park. Situated on five acres of beautiful land, this sanctuary is home not only to the small, flightless birds but also a lizard-like reptile only found in NZ called a tuatara. There are private tours, a conservation show, kiwi-feeding sessions and even a honey bee center. For something more active, the Queenstown trail is a must for bikers and hikers. At 75 miles long, the network of trails offers a beautiful ground-level view of the environs — including the Remarkables, an aptly-named mountain range that makes for great skiing in the winter.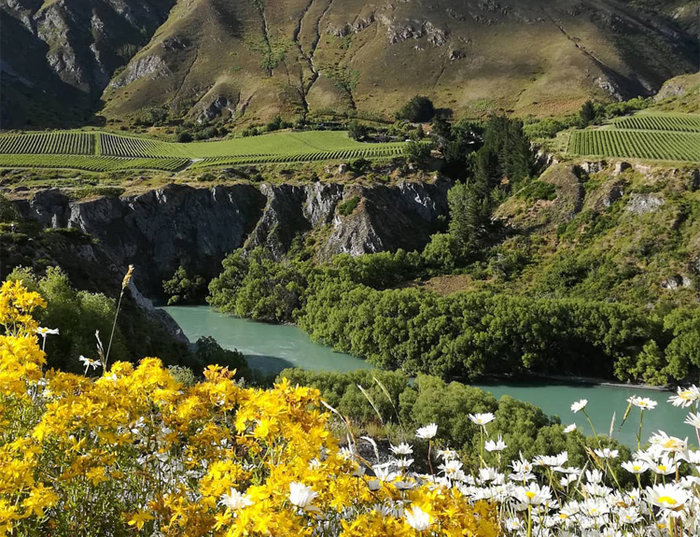 #gibbstonvalley | @turci.roberta
In Vino Veritas
If you aren't an adrenaline junkie — or if you simply need a break from all those thrills — then relax at one of Queenstown's many wineries. There are several to choose from, with the likes of Chard Farm and Brennan offering a taste (literally) of the Central Otago wine region — the world's southernmost producer of vino. Sideways fans will be happy to learn that the area is best known for pinot noir, but there are plenty of other varietals to sample as well.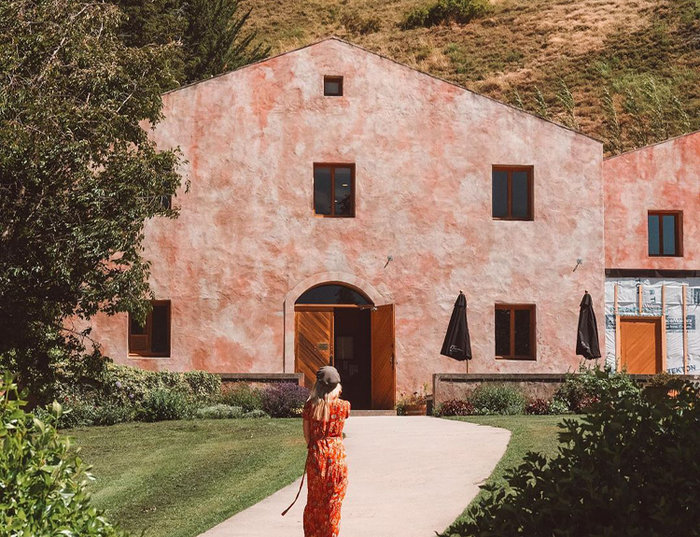 @mrslock
"Queenstown has it all, wineries, eateries, and incredible views of Lake Wakatipu. It's unbelievable that you can sometimes be the only one on a hike or a walk that is so spectacular you feel entirely privileged to have it all to yourself. Come winter, Queenstown has some of the most incredible ski spots in the world, snow covered landscapes and magical settings. In the summer, skydiving and bungee jumping, and dips in onsen pools."

Bespoke Kitchen | @grazingboys
Eat Like a Queen
If it's traditional New Zealand fare you're after, go for Vknow. With everything from Fiordland venison and kumara pizza to house-made gnocchi and a three-berry parfait, it's a unique experience — especially since one of the owners serves you while the other cooks. For something more casual, saunter down to Bespoke Kitchen. The menu is full of quick, healthy options that reward diners' curiosity: matcha and lemon pancakes, vegan benedict with haloumi, a lunch board full of fruits and vegetables. (Don't worry, they also have a brisket burger and a twice-cooked house fries.)

Kamana Lakehouse | @kristianarg
Remarkably Restful
A luxury hotel carrying a low-key price tag, the Queenstown Park Boutique Hotel provides a tranquil home base for the adrenaline-pumping activities that await. Just a stone's throw from Queenstown Central, it offers a kitchenette in every room and a canapé hour with hors d'œuvres and local wines every evening. Then there's Kamana Lakehouse, which sits nearly 500 feet above Queenstown proper — higher than any other hotel in the area — and provides arresting views of Lake Wakatipu. Also just outside your window: the Remarkables.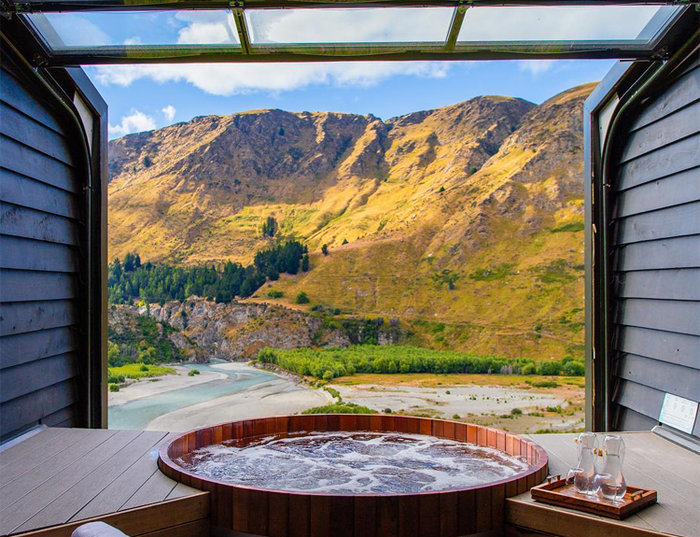 ONSEN Hot Pools | @mackhylee
Just Relax
"Onsen Hot Pools is a relaxing private spa that looks over the Shotover River, as well as offering massage packages too. Going up the gondola is fantastic to see the city and then going on the luge is a fun activity to do once you're up the top." – @hayleygreer