Mais perto do Chile do que da capital Buenos Aires, Bariloche - oficialmente San Carlos de Bariloche - é como um mundo em si próprio. Não é à toa que surgiu como um dos destinos mais procurados da Argentina, com esqui, chocolate e arquitetura suíça sendo apenas algumas das atrações que trazem visitantes todo o ano. Há realmente algo para todos em Bariloche, e é por isso que poucos que visitam querem ir embora.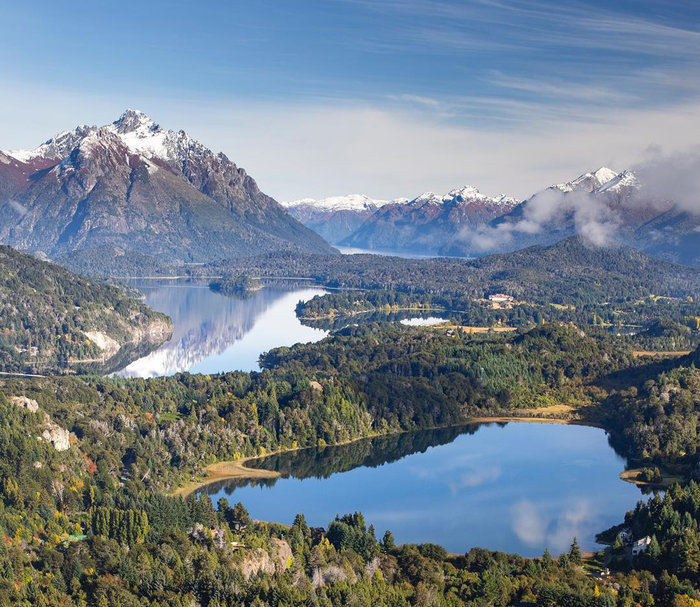 Bariloche | @jeremiasthomas_
Closer to Chile than it is to Buenos Aires, Bariloche — officially San Carlos de Bariloche — is like a world unto itself. Not for nothing has it emerged as one of Argentina's most sought-after destinations, with skiing, chocolate, and Swiss architecture being just a few of the attractions drawing visitors year-round. There's truly something for everyone in Bariloche, which is why so few who visit ever want to leave.
Fun Fact:
Bariloche is known as Argentina's chocolate capital, earning it the nickname "Little Switzerland".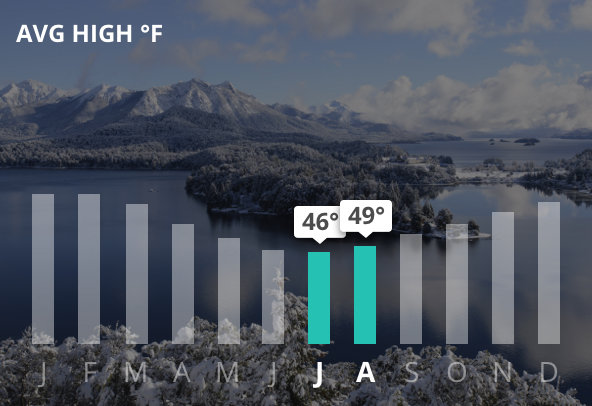 #visitbariloche | buenaventura
July — August
Bariloche is especially gorgeous in its winter, when snow covers the mountains and skiers gather in droves to leave their mark on the fresh powder. Even if you aren't particularly outdoorsy, the views are so striking that bundling up and braving the crowds is well worth it — especially if you've never experienced winter in the southern hemisphere.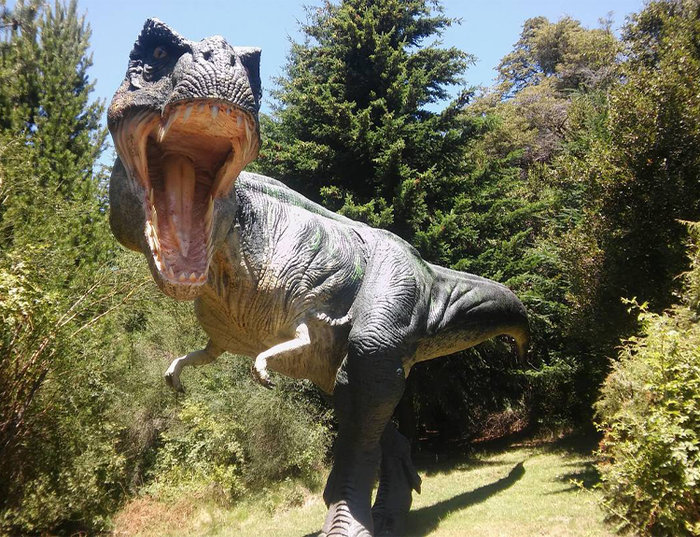 #parquenahuelito | @keeiayala
Life, Uh, Finds a Way
Jurassic Park may not be real, but at least Parque Nahuelito is. You don't have to be a kid to enjoy this prehistoric adventure, especially as the 30-plus dinosaur replicas on display are noted for their realism — many are as large as their ancient counterparts, while the rest are to scale. In addition to the tyrannosaurus rex, velociraptor, and other familiar creatures, the park also has life-size dinosaur bones and other artifacts on hand to both educate and entertain.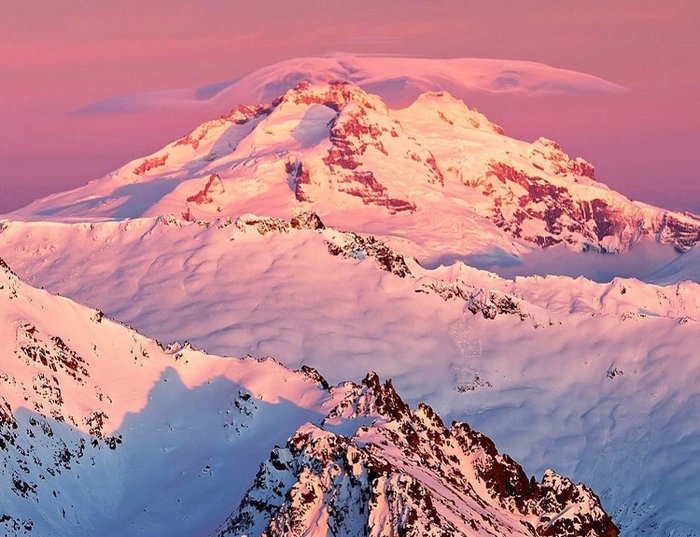 #cerrotronador | @jeremiasthomas_
The Thunder Up There
Choosing just one of Bariloche's outdoor destinations is no easy feat, but Cerro Tronador rises above the rest — literally. At 11,660 feet, the volcanic mountain (whose name means thunderer) dwarfs the nearby peaks of Nahuel Huapi Park and offers awe-inspiring views in every direction. Its eight glaciers are melting due to climate change, so make haste — like many natural wonders, Tronador won't last forever in its current form. (That said, don't limit yourself if you're outdoorsy: Circuito Chico, Cerro Otto, and Isla Victoria are all must-sees as well.)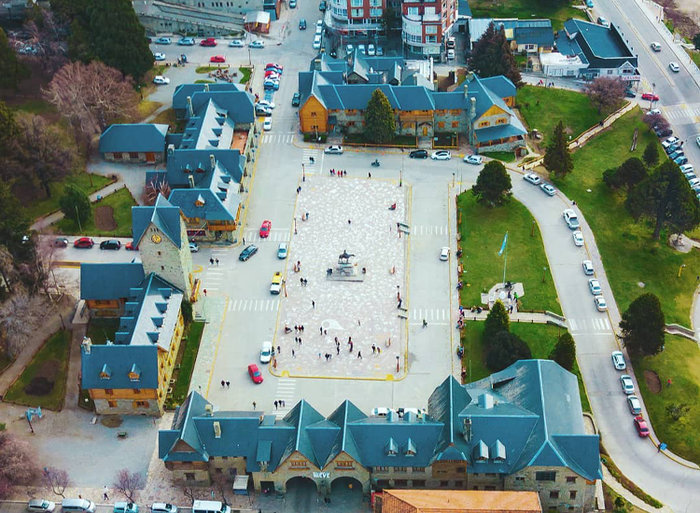 Centro Civico, Bariloche | @pedromagrod
Cabinet of Curiosities
You may not think that a museum featuring taxidermied animals, dioramas, and stratigraphy displays is your thing, but how can you know if you don't give it a try? Centro Cívico's Museo de la Patagonia is as odd as some of its exhibits, to be sure, but it's also hugely fascinating. With collections on everything from aboriginal history and the Conquest of the Desert to prehistory and the museum's namesake, it's a vital thread in Bariloche's cultural fabric. And for another museum experience that'll show you why Bariloche lives up to its nickname as the chocolate capital of Argentina, mosey over to the Museo del Chocolate.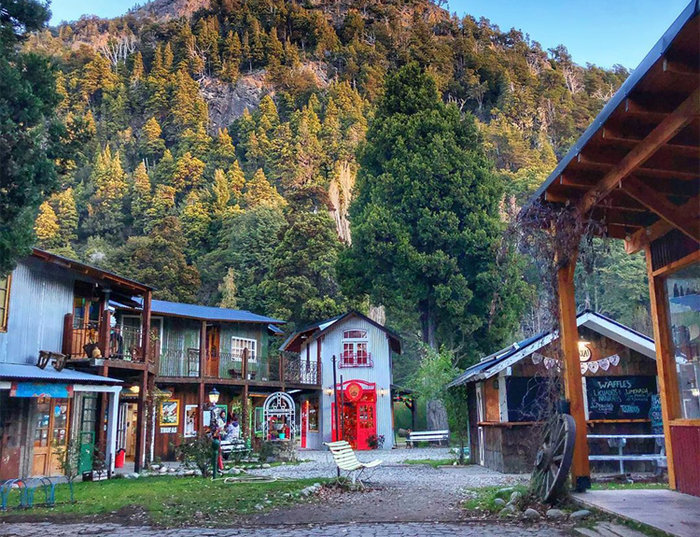 Colonia Suiza | @norbertogodoy
A Slice of Switzerland
There's quaint, and then there's Colonia Suiza. The area's first European settlement, it still looks much the same as when it was founded in the late 18th century and today offers curanto — a traditional food whose preparation is a ritual unto itself that visitors can observe. Among the other charming reasons to visit: views of Lake Morano, an artisan market, and fresh empanadas.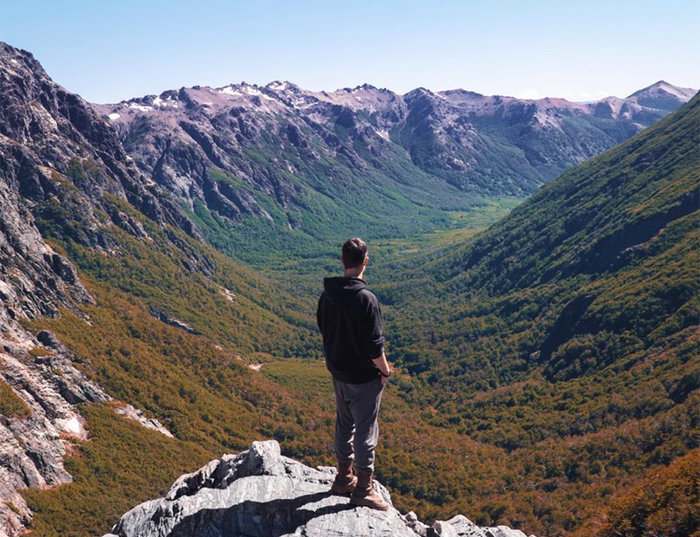 @camilo_llorente
"I was born in Bariloche and love it. I travel so much but can definitely say that this is one of my favorite cities; I come every chance I get. It is so beautiful in any season, but I definitely prefer winter and believe that the whole world should come to Bariloche at least once. It has such amazing landscapes, people here are so friendly, even though it's a big city, it still has that small town vibe."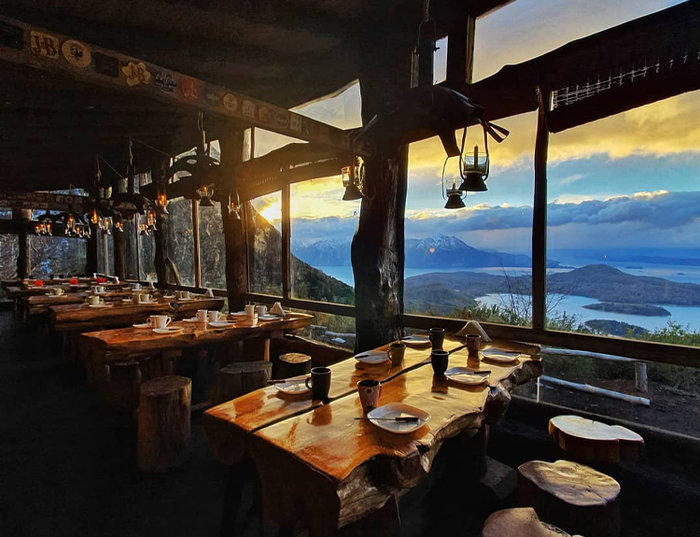 Refugio Roca Negra | @refugiorocanegra
Raise the Steaks
Unless you're a vegetarian, you've no excuse not to eat at a parrilla (steakhouse) at least once during your time in Argentina. Alto el Fuego is the region's crème de la crème, a small space with big flavors: ribeyes so large you'll have trouble finishing without help, thick fries, and chorizo all abound. Those in search of something as adventurous as Bariloche itself will gravitate toward Refugio Roca Negra, a cozy spot to indulge in pizza and wine after braving the outdoors.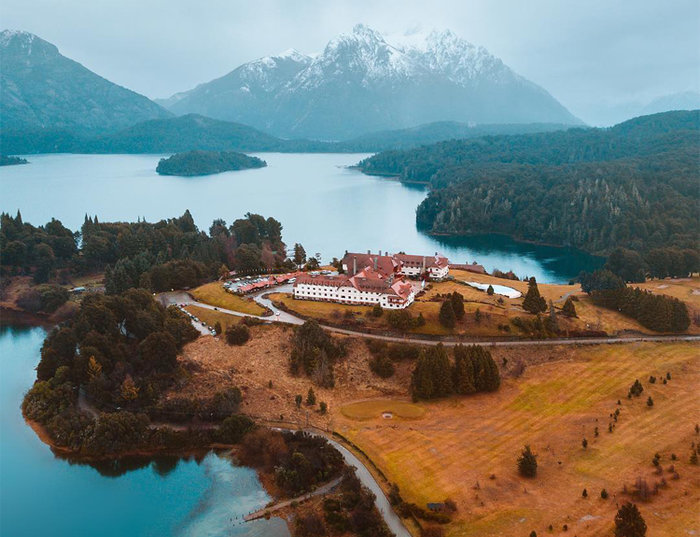 #llaollaohotel | @scottborrero
Llao Llao Living
Bariloche isn't the cheapest destination in the world, but those who splurge on Llao Llao Hotel are glad they did so. A five-star resort and spa with every amenity you can think of and even some you can't — an 18-hole golf course, solarium, vanishing-edge swimming pools — it's nestled between Cerro Lopez and Cerro Tronador, but the view of Nuahel Huapi lake is even more breathtaking. For something more economical, consider Hotel Tres Reyes. It's more conveniently located (15 minutes from the airport, a few hundred feet from the city mall) and offers its own lakeside views, not to mention complimentary drinks upon check-in and regional pastries at the breakfast buffet.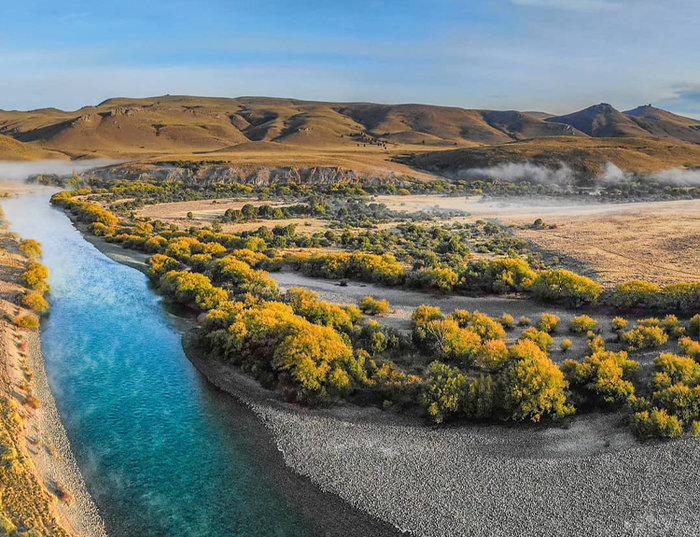 #barilocheargentina | @troutbariloche
Be Prepared
"Bring Argentinian Pesos — there are fees for using credit cards and ATMs charge outrageous withdrawal fees (often more than $10USD with max withdrawal of $100USD)." – @nova.tre.travels
Guided Tour
"What I consider a must if you go to Bariloche is the tour to Puerto Blest, which is my favorite. It is absolutely amazing, you won't believe the places you'll see there." – @agustinpereyra9
Brews and Views
"I would recommend 100% to go trekking to Refugio Frey, Villa Tacul and Cerro Campanario. Also the craft beer is really, really good here and you have plenty of options, some of my favorites are Manush and Patagonia (and the view you get from Patagonia is incredible!)." – @juancruz_lopez_ayala