a Lapónia Finlandesa é tão mágica que podes ter problemas para acreditar que é real. Sabias que aqui é onde podes ver a aurora boreal mais de 200 noites por ano, passar três meses seguidos sem pôr do sol e visitar o verdadeiro Pai Natal? A região é bonita, à sua maneira, com passeios de renas e oportunidades de aprender sobre o povo indígena Sámi. Portanto, tira muitas fotos para provar a todos que este lugar realmente existe.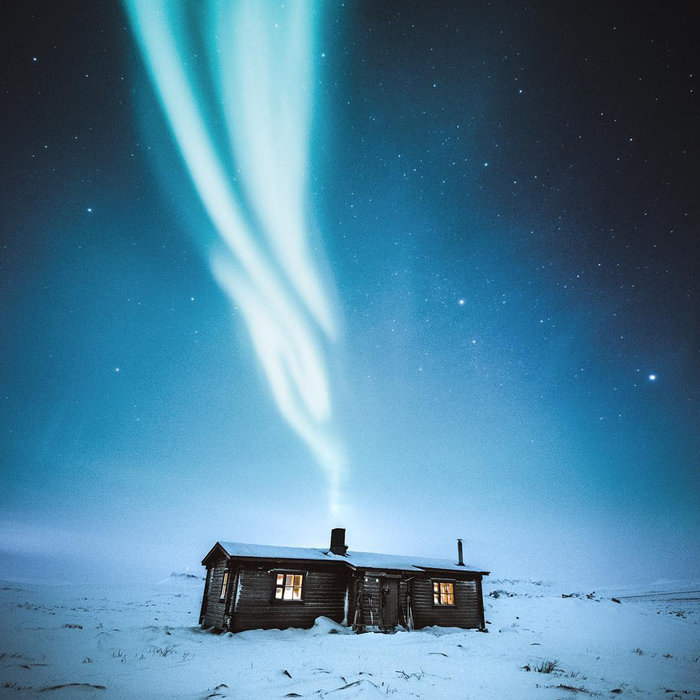 Lapland Finland | @joonaslinkola
Like its most famous inhabitant, Finnish Lapland is so magical you may have trouble believing it's real. Where else can you see the Northern Lights more than 200 nights a year, experience three straight months without a sunset, and visit the one true Santa Claus? The region is beautiful in a storybook kind of way, with reindeer rides and opportunities to learn about the indigenous Sámi people. So take lots of pictures to prove to everyone back home that this place actually exists.
Fun Fact:
There are more reindeer than people in Lapland.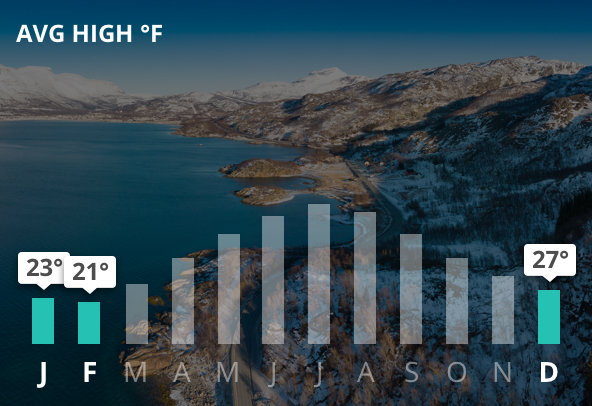 #onlyinlapland | mantaphoto
December — February
Bundle up, because Lapland is cold. That's part of the experience, of course — you don't become associated with Christmas by having a tropical climate. But be forewarned that single-digit temperatures are the norm, so pack accordingly.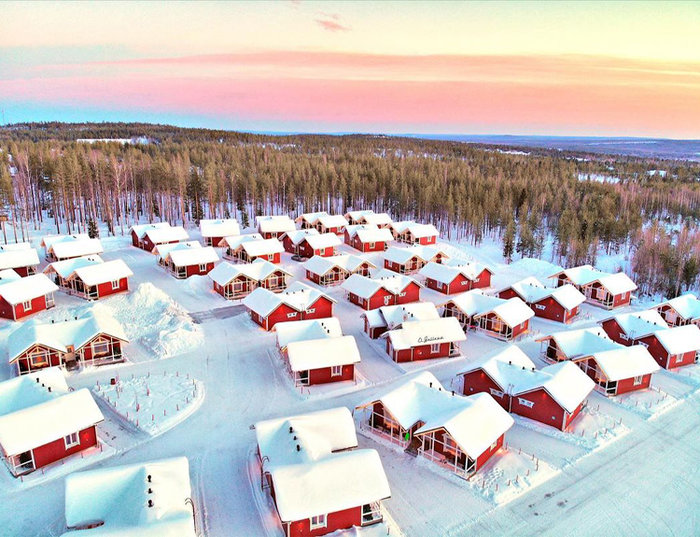 #santaclausvillage | @paul_gallevo
Here Comes Santa Claus
You don't have to believe in Santa Claus to enjoy Santa Claus Village, but it helps. Located in Rovaniemi, the unofficial capital of Finnish Lapland, this winter wonderland allows you to officially enter the Arctic Circle. Once there, you can meet St. Nick himself, ride a sled pulled by reindeer or huskies, and buy as many souvenirs as you can sling over your shoulder in a giant bag. It's so fun you may just become a believer again.
#arktikum | @esnlapland
Arctic Aurora
This science center and museum is home to exhibitions on climate change's effect on the Arctic and the people and creatures who have made Lapland what it is, among many other site-specific topics. Arktikum is enriching without being stuffy, not to mention the perfect spot from which to observe the aurora borealis (AKA the northern lights). Even the building itself, with its abundance of glass, is worth visiting for its own sake. To learn about the Sámi people, head to the Siida Museum — it's their national museum, and the best way to learn about their unique history.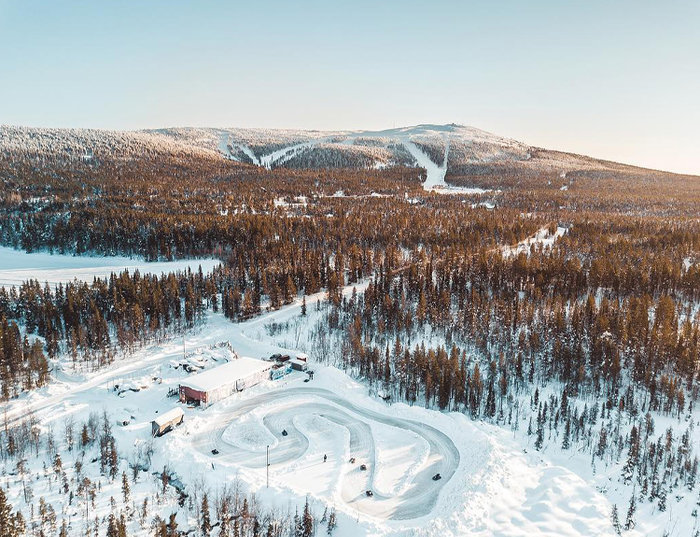 #icekartinglevi | @nikisoukkio
Snow-Karting
All those years of Mario Kart are finally going to pay off, especially since no one can trip you up with a banana peel when you go ice-karting in Levi. The vehicles come equipped with studded tires and four-stroke engines, whereas riders are given all the gear they need to stay safe and warm while racing toward the finish line. Halfway through, you'll even be served a warm drink.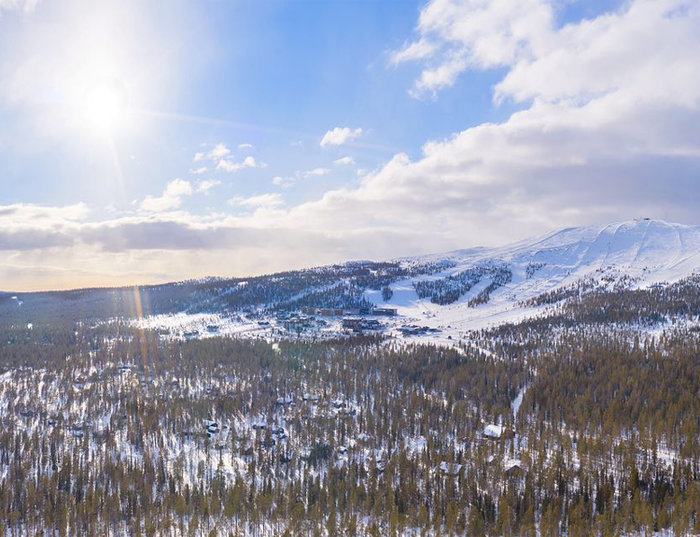 Yllas | @kallevalkama
It's All Downhill From Here
The skiing in Ylläs is so good that visitors have two resorts to choose from: Ylläs Ski Resort on the Äkäslompolo village side or Sport Resort Ylläs on the Ylläsjärvi side. You can't go wrong either way, and the views are as breathtaking as the slopes. All skill levels are welcome, so don't let a lack of experience scare you off — the instructors are known to be exceptionally friendly. Those who prefer the cross-country experience can ski their way across Lapland Lake for a beautiful albeit exhausting view of the scenery.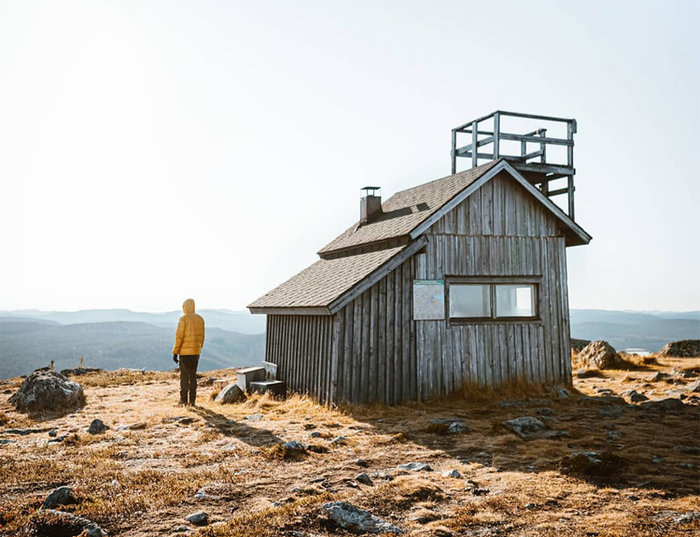 @tonitoyras
"Having lived my whole life in Lapland, I really love how I don't have to go far to find the wonderful scenes for photography and enjoy our diverse nature. We have it all: forests, lakes and fells!"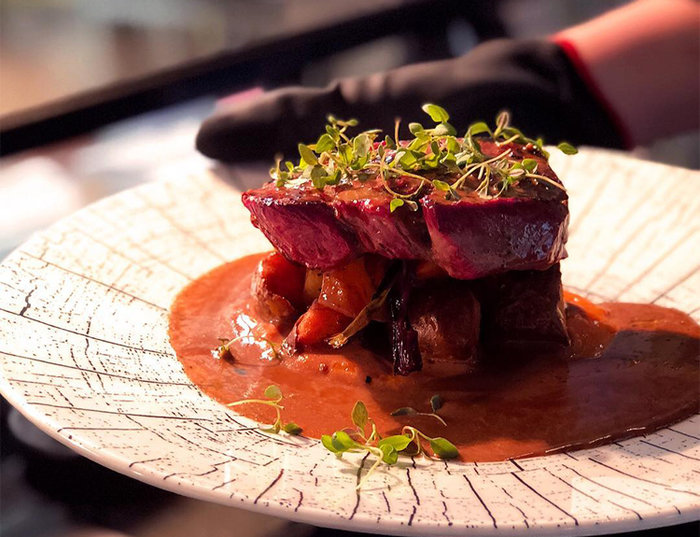 Arctic Restaurant | @arcticrestaurant
Finnish Your Meal
If you've never experienced Finnish cuisine, Restaurant Nili is the perfect place for your first encounter. Its menu touches on the likes of Arctic pikeperch and fell reindeer, all of it prepared with the utmost elegance. Considerably more casual but no less appetizing is Santa's Salmon Place, whose specialty you can probably guess. It's cooked on an open fire in a traditional Lappish teepee, making the experience as cultural as it is culinary.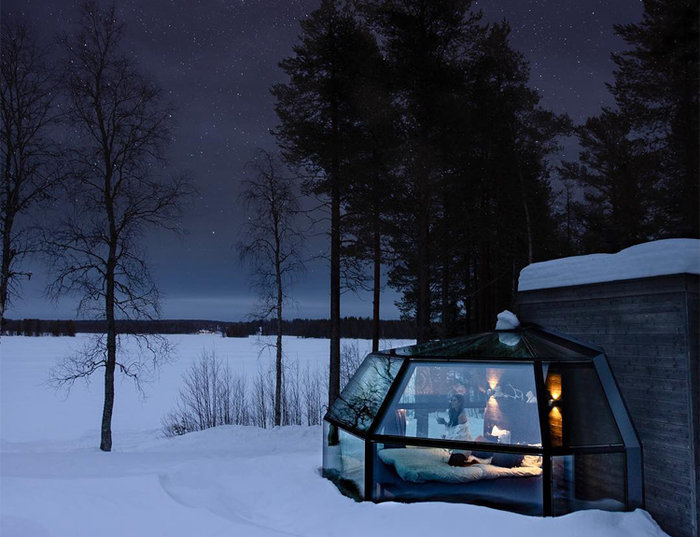 Arctic Fox Igloos | @moretti | @nicoleisaacs
Igloos and Treehouses
One of the coziest, most unique places you'll ever stay, the Arctic TreeHouse Hotel makes good on its name with bungalow-style rooms that resemble nests situated on wooded slopes. You'll have trouble summoning the motivation to leave the grounds of this unique abode, not least because it provides exceptional views of the northern lights. That said, the Arctic Fox Igloos are another singular experience in their own right. With domed, all-glass bedrooms offering panoramic views of the surrounding area and the option of arriving on a snowmobile, it's luxurious in a way that few other hotels can lay claim to. Bonus: every igloo comes with its own sauna.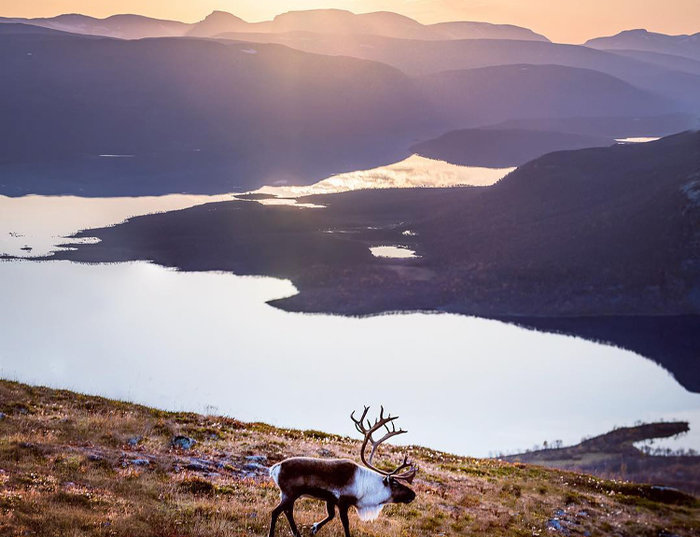 Kilpisjärvi | @satujuvonen
Meet the Locals
"Explore the pristine wilderness: hike through endless forests, swim in crystal-clear lakes and rivers. Look for reindeer, moose, and birds. Reindeer are not difficult to spot, they like roaming villages or stand by the roads." – @wswoimzywiole
Leave No Trace
"Bear in mind that even though the nature is very clean, it should not be taken for granted. Leave nothing but footprints behind, travel with motor vehicles as little as possible, and do not eat reindeer meat at every dinner." – @hennevelina
Scandinavian Schvitz
"The best thing after a long hike (or basically after anything) is to relax in a hot steamy wood-heated sauna with a beautiful lake view and total silence. Between steams you can go dip yourself to cold water — it does good for your body and your soul." – @miamarm