Não é conhecida como a cidade de Phoenix sem motivo. Antes da Segunda Guerra Mundial, Varsóvia era reverenciada como uma das cidades mais bonitas do mundo. Depois de ser arrasada durante os combates, ressuscitou das cinzas e ressurgiu como destino global. Embora muitas vezes abafada por Roma e Berlim, a capital e a maior cidade da Polónia ainda brilha.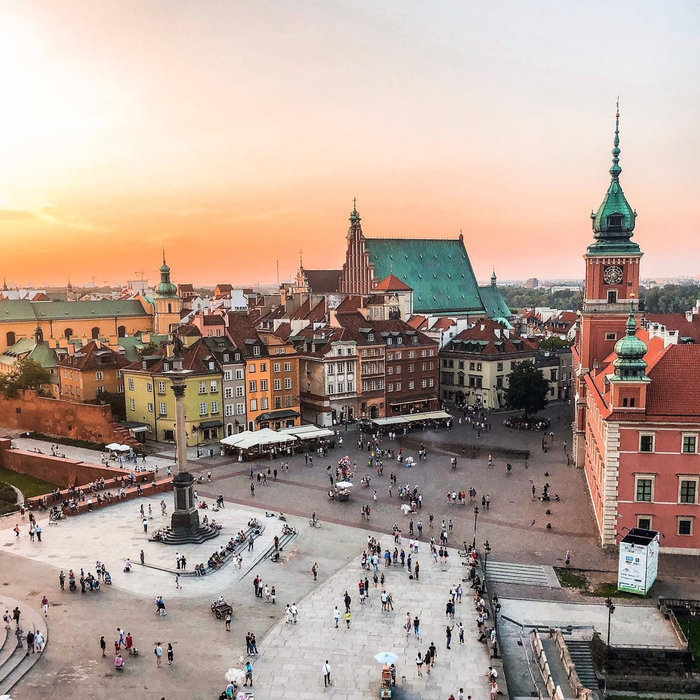 Warsaw, Poland | @kraszynka
They don't call it the Phoenix City for nothing. Before World War II, Warsaw was revered as one of the world's most beautiful cities. After being razed during the fighting, it rose from the ashes and reemerged as a global destination. Though often overlooked for the likes of Rome and Berlin, Poland's capital and largest city still burns bright.
Fun Fact:
The Warsaw Radio Mast was the tallest structure ever built until it collapsed due to heavy winds while being maintained in 1991.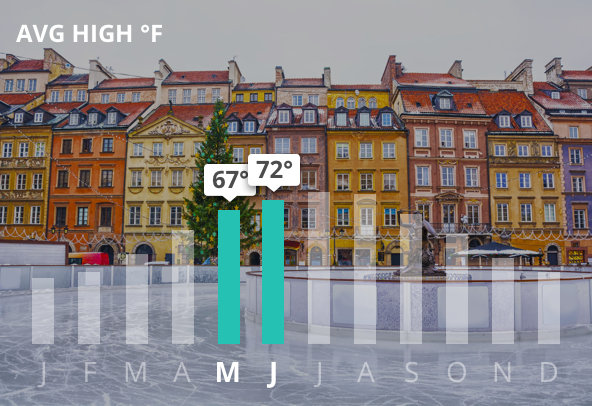 #warsawpoland | MarinaD_37
May — June
Colder than you might expect, Warsaw begins truly warming up in May as its capricious spring winds down. Visiting May through June will allow you to indulge in weekly Chopin concerts and the midsummer solstice, among other festivities, while enjoying warm temperatures and blue skies.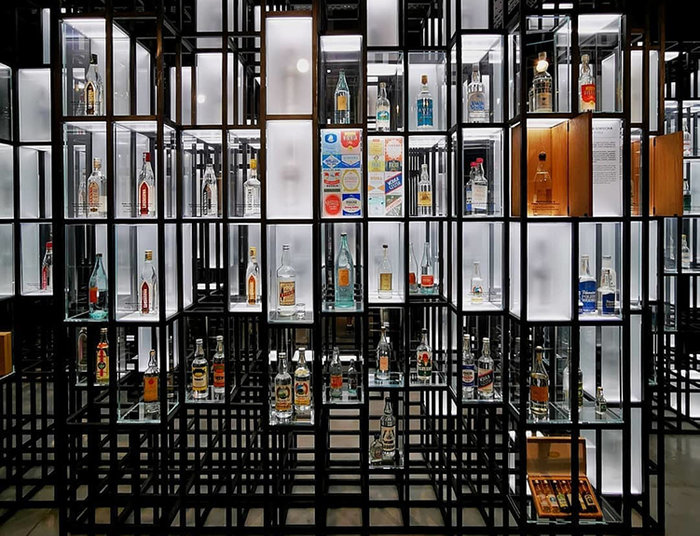 Polish Vodka Museum | @kryfka
80 Proof
You can learn a lot about any culture from its food and drink, of course, and few places make that process more enjoyable. This fair city has many enriching museums devoted to everything from the Warsaw Uprising to beloved composer Fryderyk Chopin. It also has the Polish Vodka Museum, which is exactly what it sounds like — and more. In addition to being fun for obvious reasons (including vodka tasting, naturally), the museum shines a light on grain liquor's role in shaping what we think of as "Polishness."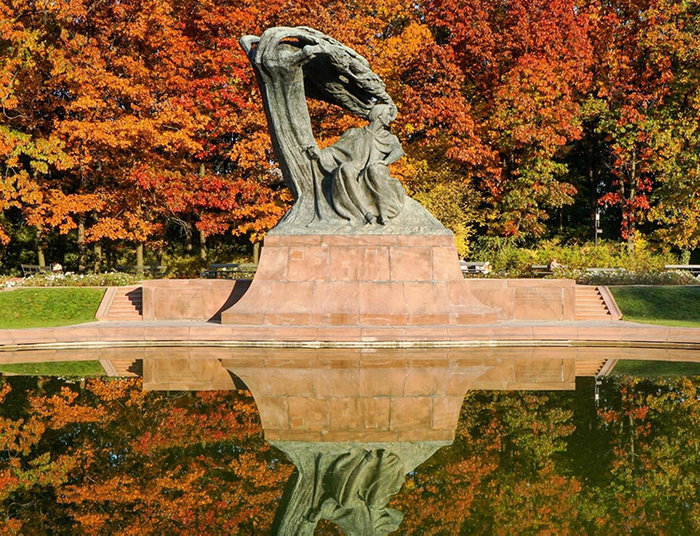 Chopin Monument | @mats_snaps
Monuments Men
Speaking of Chopin and the Uprising, both are the subject of must-see monuments. First, a bit of history: the Warsaw Uprising was the largest military undertaking by a World War II resistance movement and saw the Polish fighting against the Nazis for two months with virtually no assistance. Though ultimately unsuccessful, the fighters' heroism has never been forgotten. The monument dedicated to their bravery, which can be found in Krasiński Square, is a truly moving symbol of the city's resilience. The Chopin Statue, on the other hand, was the first monument destroyed at the outset of the war, and the next day a handwritten note is said to have been placed nearby: "I don't know who destroyed me, but I know why: so that I won't play the funeral march for your leader."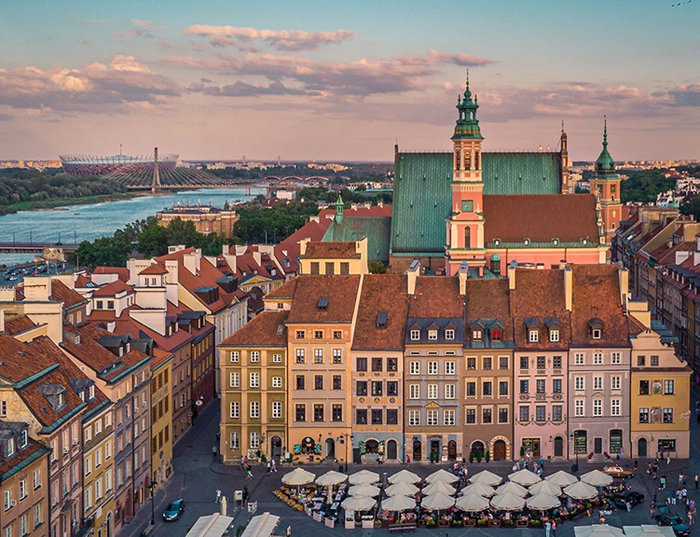 Warsaw Old Town | @alex.snaps.colours
Old Town, New Adventures
First built in the 13th century and then rebuilt after the devastation of World War II, Old Town Warsaw remains a highlight of the city nearly 800 years later — not to mention a UNESCO World Heritage site. It's here that you'll find the famed market square, mermaid statue (with her sword and shield), and Museum of Warsaw, among myriad other worthwhile attractions. Much of the town is surrounded by defensive walls dating back centuries. It's the very definition of living history, not to mention a perfect spot to go for a walk and slip into a restaurant or café.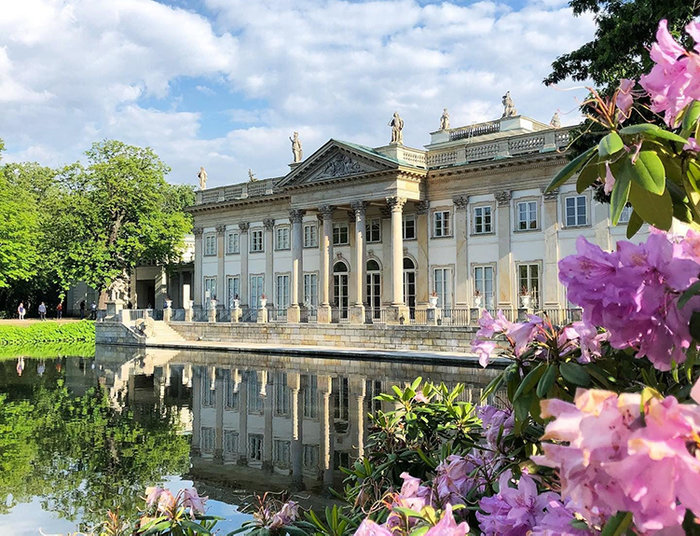 Łazienki-Park | @erikatrem
A Walk in the Park
Lest you think that Warsaw is the rare European city without a charming park, Łazienki, the largest in the city at 76 hectares, is here to assuage your fears. Its name means "bath" and refers to its centerpiece, the striking Palace on the Island, a 17th-century bathhouse-turned-abode built on an artificial landmass. Less grand but considerably more adorable are the foxes that can be found frolicking through the gardens. Go on a Sunday and you're likely to see half the city on a leisurely stroll.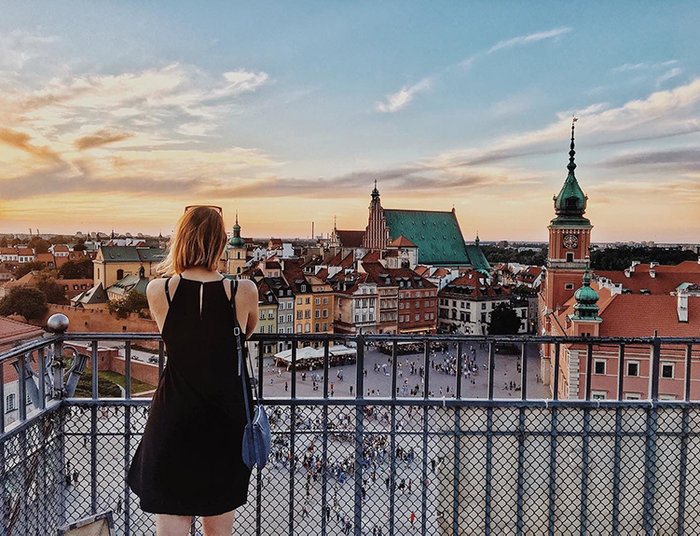 @gica.shegica
"I'm not much of a museum explorer, but what I love as a traveler are the stories that hide behind the buildings - and also sometimes above them - such as a sunset like this one. It is always when the sun is about to go down when the magic happens - the sky turns into a fairytale, and the footsteps you hear become Chopin's sonatas - that is what Warsaw is to me."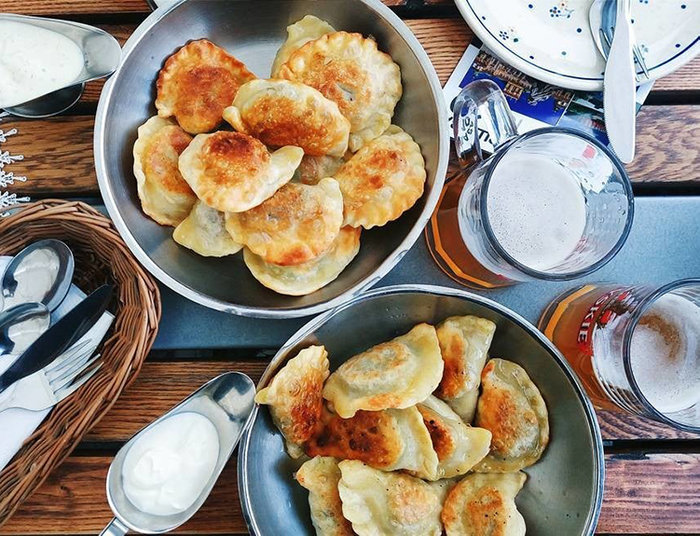 Zapiecek | @marmarrine
Polish Pierogies
Don't you dare visit Warsaw without going on a quest for the best pierogies in the city. The dumplings at Zapiecek, which has several locations, are doughy and delicious — don't sleep on them just because the Zapiecek comes across as a tourist spot. For something a bit more elegant, you could certainly do worse than Stolica. The menu is heavy on Polish staples of yore — like lamb shank marinated in plum jam with Warsaw wuzetka (chocolate cream pie) for dessert) — while the mood is pure class.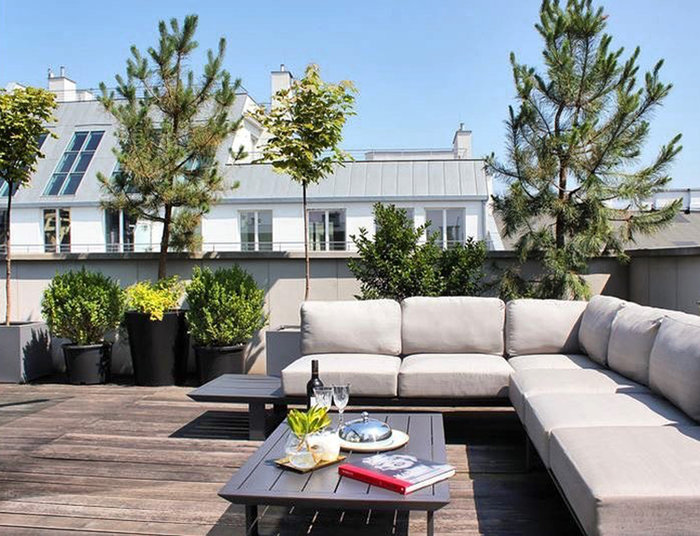 H15 Boutique Hotel | @h15_boutique
Where the Old Meets the New
Since most of what you'll be experiencing in Warsaw is old and classical, consider going the opposite route for your lodging. H15 Boutique Hotel is sleek, modern, and rarely more than $125/night for a standard double room. Located in the former home of the Soviet Embassy, the five-star joint features unique rooms, a historical "hammer and silk" hall, and elegant design. Less expensive but just as inviting is Polonia Palace, whose 200+ rooms go for around $70 a night. Centrally located and tastefully decorated, it makes for a great home base.