Se nunca estiveste em Atenas, este é um dos lugares favoritos do planeta - não há muitos entre eles. É a capital da Grécia, é claro, mas também muito mais: o lar de alguns dos artefactos culturais mais valorizados do mundo, o paraíso dos apreciadores de comida e uma cidade contemporânea que nunca se contentou em apenas reviver seus dias de glória.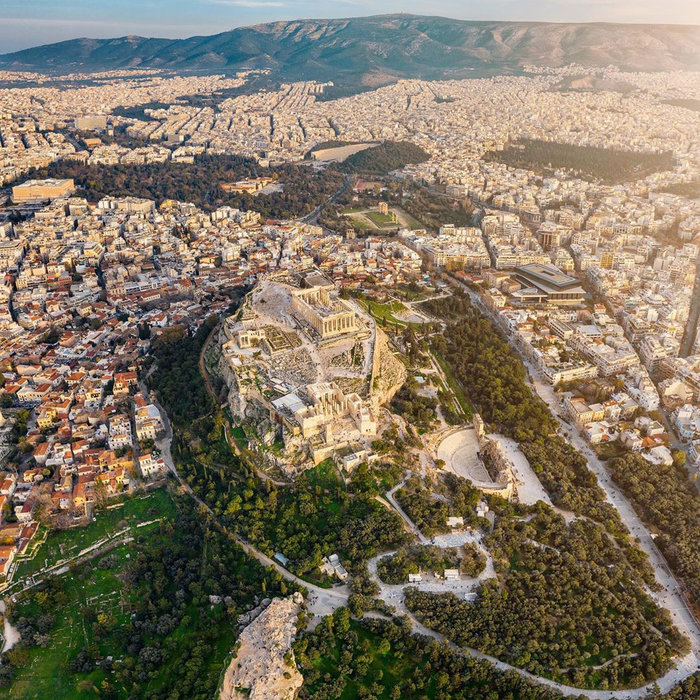 Athens, Greece | @nathan_jermy
Either you've never been to Athens or it's one of your favorite places on the planet — there isn't much in between. It's the capital of Greece, of course, but also so much more: home to some of the world's most treasured cultural artifacts, a foodie's paradise, and a contemporary city that's never been content to merely relive its glory days.
Fun Fact:
Athens is the oldest capital city in Europe.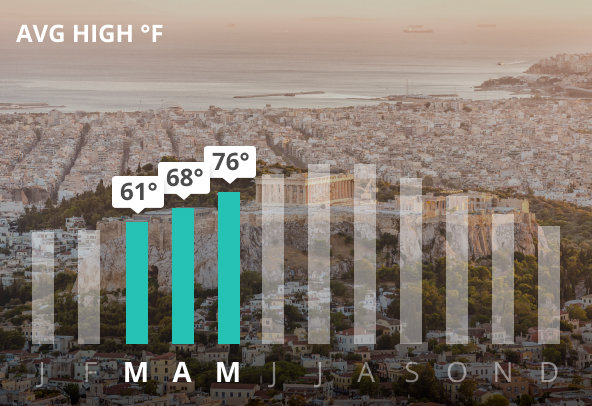 #thisisathens | Mlenny
March — May
Beat the heat and the crowds by coming at the height of spring, when Athens is at its most stunning. Greek Independence Day falls on March 25 and is a joyous occasion marked by parades and especially delicious food (try bakaliaro skordalia, a battered salt cod served with garlic sauce). And anyone who visits in April can experience Holy Week, a weeklong Easter celebration.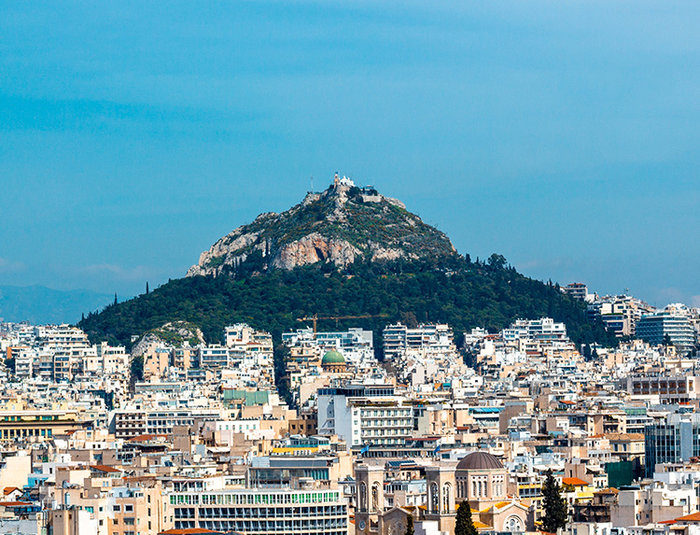 Mount Lycabettus | @taimklavs
Where the Wolves Go
For an even more stunning view of Athens, ascend Mount Lycabettus either by foot or by funicular railway. (The former is more of a trek, but the latter goes through a tunnel that's considerably less scenic.) With a name meaning "where the wolves go" and more to do than simply take in the sights once you've reached the top — there's also a theater, a restaurant, and the Chapel of St. George — it's another essential stop in a city replete with them.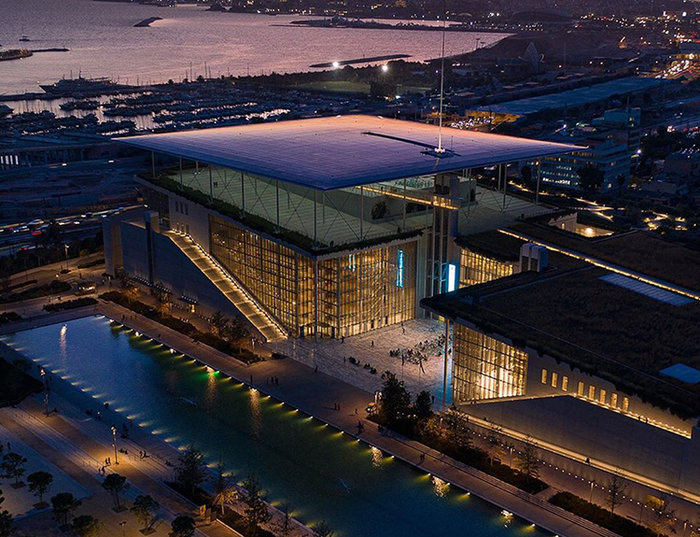 Stavros Niarchos Foundation Cultural Center | @george_komvokis
Seeing Is Believing
After touring the more ancient parts of Athens, try something thoroughly modern: the Museum of Illusions. While most of its mind-benders are of the optical variety, the space is also wholly experiential and allows for much more than simply observing visual phenomena. You can get up close and personal with the vortex tunnel, chair illusion, anti-gravity room, and other perspective-altering exhibits. To expand your perception even further, visit the Stavros Niarchos Foundation Cultural Center — the National Library of Greece and Greek National Opera both call it home.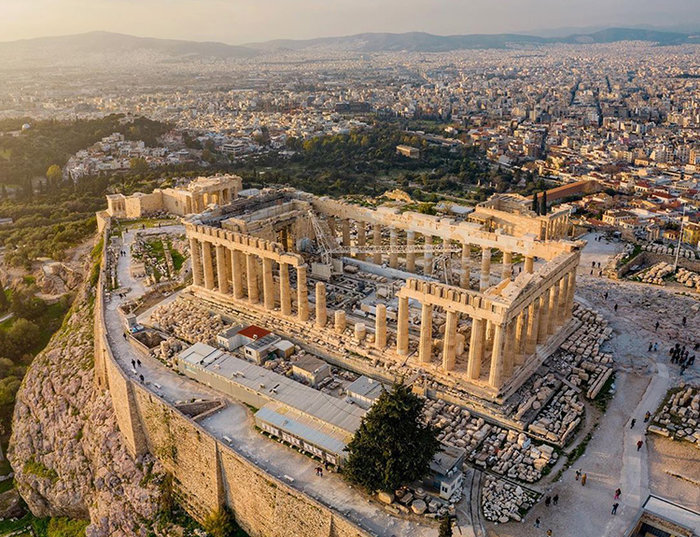 Acropolis - Parthenon, Athens, Greece | @nathan_jermy
High City
Just because it goes without saying doesn't mean you shouldn't say it: The Acropolis is one of the world's most vital windows into the past, and the absolute must-see attraction in Athens. The ancient structure, which has been everything from a citadel and religious center to the mythical home of Greek gods, overlooks the city from the glorious vantage point of a limestone hill. The Parthenon is perhaps the most famous of its temples, though far from the only one worth seeing — visiting what remains of the Erechtheum, Propylaea, and Temple of Athena Nike makes history feel alive in a way that nothing else can. And while you're at it, mosey over to the Acropolis Museum to learn more about the "High City."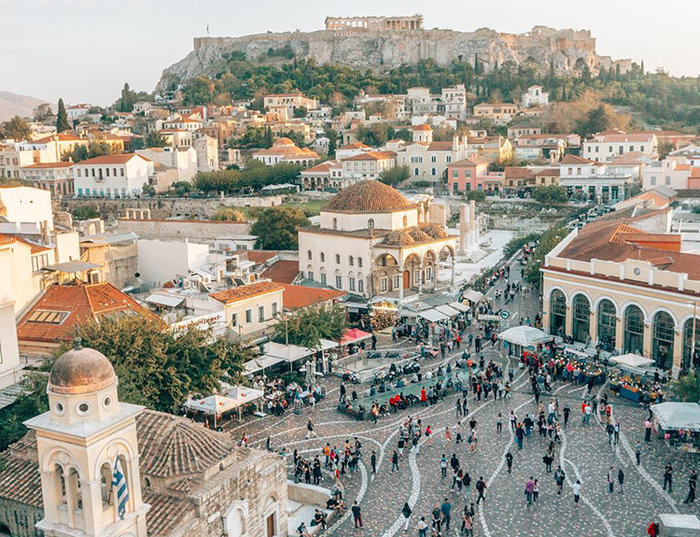 Monastiraki | @amberstorie
Trinkets, Treats, and More
Somewhere between a flea market and a proper shopping square, Monastiraki is also one of the liveliest spots in the city. It's long been a favorite among locals and visitors alike for its bustling energy, especially on its two main streets: Pandrossou and Adrianou. It's there you'll find street performers, neoclassical architecture, trinkets, treats, and all manner of other goodies.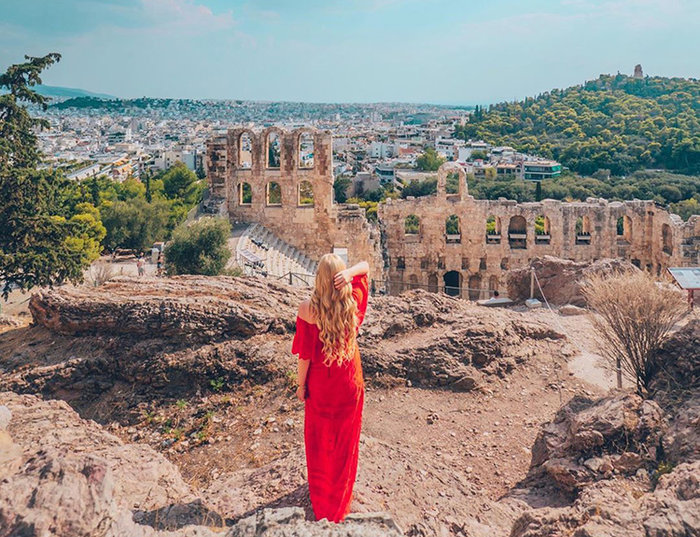 @kirstenwendlandt
"It's kind of crazy to think that even nowadays we are able to observe something as historical and ancient as this in person, don't you think? I used to be obsessed with Greek Mythology as a kid so visiting Athens and seeing the ancient ruins there was pretty unbelievable for me. To be able to see something in person that I dreamed of as a child was truly surreal."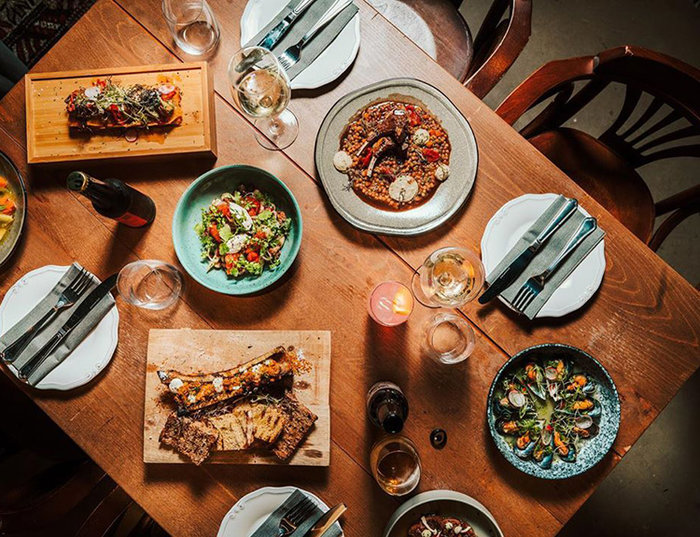 Lost Athens | @stefanakis_vasilis
Mediterranean Mealtime
If you haven't had Greek food in Greece, have you really had Greek food? A meal at Efcharis may change your answer. Situated in Monastiraki just a stone's throw from Hadrian's Gate, it offers all the classics — moussaka, gyros, and, yes, Greek salads — prepared with more elegance and deliciousness than you're probably used to. A more contemporary experience can be had at Lost Athens, which offers everything from ravioli and smoked eel to chicken tacos and short ribs.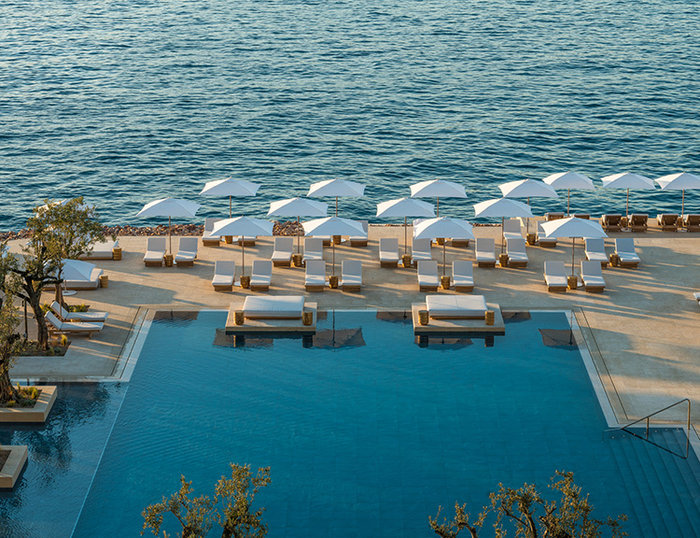 Four Seasons Astir Palace Hotel Athens | Four Seasons Athens
A Hotel for All Seasons
If it's the Greek-marble aesthetic you seek, look no further than InnAthens. The decidedly urban, of-the-moment experience it offers will be in stark contrast to the city's most prominent attractions, but don't think it inauthentic — the hotel is centrally located and as Greek as feta. You can also head to the Riviera and check into the Four Seasons Astir Palace, where you'll enjoy seaside views that look like something out of The Iliad. It boasts three private beaches, eight different places to grab a meal and/or drink, a Hippocrates-inspired spa, and, of course, seriously swanky rooms.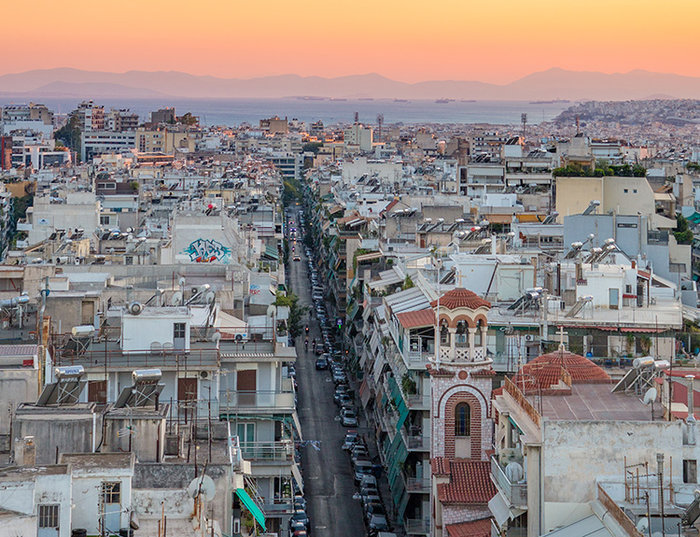 Athens, Greece | @mattjamesferg
Comb the Streets
"Athens, the eye of Greece, mother of arts and eloquence, won't disappoint you in any way, there is something wonderful in every corner." – @aljapoharc
Bird's Eye View
"From ancient monuments to world-class museums and high-end boutiques, Athens is a must see for any traveller, food lover, or historian buff. There are stunning ruins, medieval churches, amazing food, and magnificent views to be found all across the city. During the day, you must see famous attractions like the Acropolis, Ancient Agora, and Parthenon, but be sure to try and get there early on in the day to avoid crowds. By the time that sunset has come around, you will definitely want to find yourself on one of the many rooftop bars and restaurants throughout the city to have an absolutely unforgettable moment looking over the city and back towards the Aegean Sea." – @mattjamesferg