Nada exemplifica tanto o glamour gaulês quanto a região de Provence, que abriga Nice, a Riviera Francesa e uma miríade de outras visitas obrigatórias. Olha além das praias deslumbrantes (sabemos que é difícil) e descobrirás alguns dos segredos mais bem guardados de França - dos campos de lavanda à antiga casa do Papa, a Provence tem tanto a oferecer quanto qualquer região da Europa.

Gorge du Verdon Lac Ste Croix | @wearekingingit
Nothing exemplifies Gallic glamor quite like Provence, which is home to Nice, the French Riviera, and myriad other must-visits. Look beyond the stunning beaches (we know it's difficult) and you'll discover some of France's best-kept secrets — from lavender fields to the former home of the Pope, Provence has as much to offer as any region in Europe.
Fun Fact:
Provence received its name from the Romans, who initially dubbed it Provincia Romana (Roman Province) in the second century.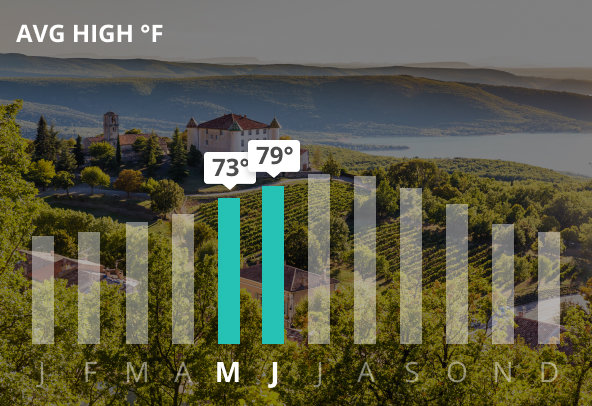 #provence | Zdenek Matyas Photography
May — June
Provence gets 2,900 hours of sun per year — that's more than Los Angeles and Miami, for those keeping score — meaning there's really no bad time to visit. That said, the Mediterranean climate is especially inviting from late spring into early summer. Lavender is in bloom, rainfall is scarce, and hotels are busy — so book early.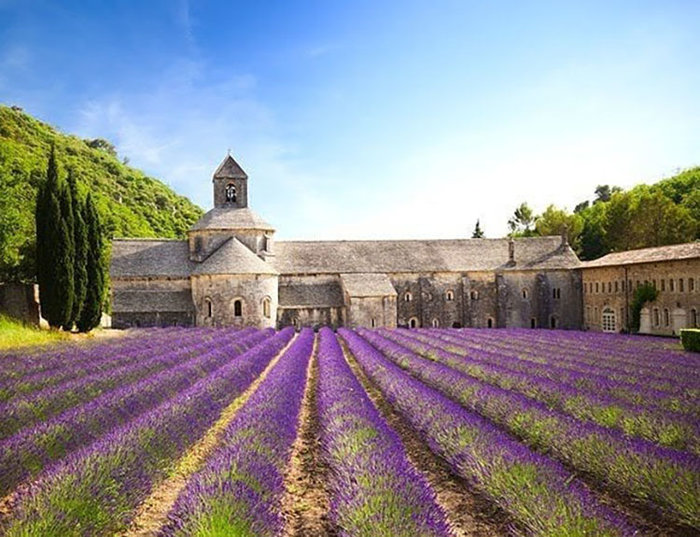 Sénanque Abbey | @labelleparisfrance
Lavender Fields Forever
Going to Provence without seeing the famed lavender fields is like going to Paris without seeing the Eiffel Tower: you just don't do it. Your options are nearly as boundless as the fields themselves, but the most unique option just might be Sénanque Abbey. Dating back to 1148 and still home to monks eking out a quiet existence, it's surrounded by stunning purple lavender as far as the eye can see. The abbey is located in the medieval town of Gordes, a hilltop village that's well worth a daytrip. There you can visit a 10th-century chateau, the cellars of Palais Saint Firmin, and indulge in all manner of lavender-related goodness.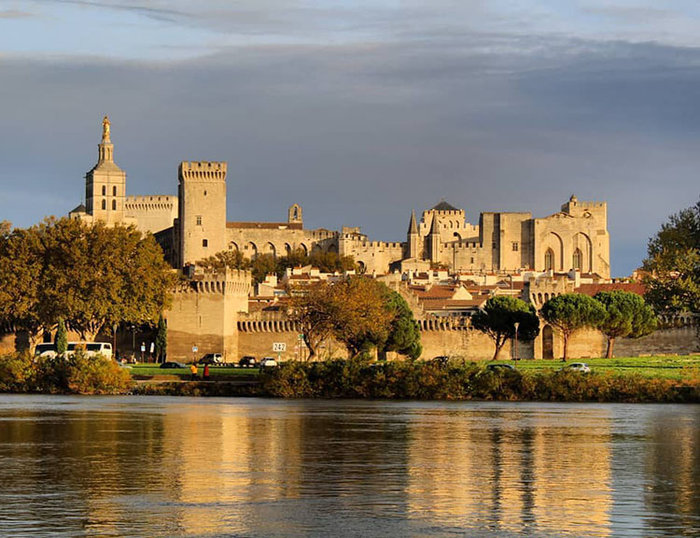 Avignon, France | @elodie_riv
Where the Pope Used to Hang His Hat
Avignon's Palace of the Popes, or Palais des Papes, served as the seat of Western Christianity from 1309 to 1377 — a tenure that ended with the Schism of 1378. Today it's less papal but still popular, with visitors streaming in every day of the year both on their lonesome and as part of guided tours. (If you sign up for one, be aware that they're only given in French.) Formerly a palace and fortress, it's a well-preserved piece of history you never knew about.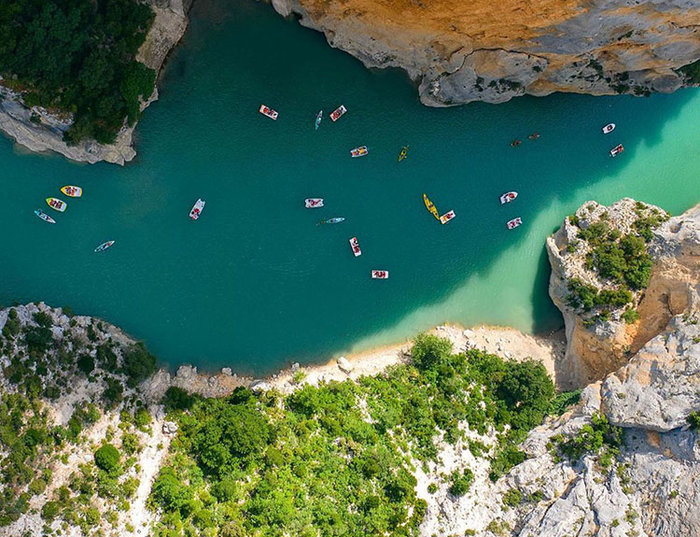 Les Gorges du Verdon | @pixelpann
Curious Gorge
Since you already know all about the French Riviera, try a different aquatic adventure: the Verdon Gorge. This river canyon is perhaps France's most stunning natural wonder, reaching depths of roughly 700 meters (nearly 2,300 feet) along its 15-mile path. Among the most beautiful sights are Styx du Verdon, a sub-canyon with distinctive rock formations, and the Imbut, where the river appears to vanish underground. Whether you want to hike, rock-climb, kayak, or simply enjoy the view, it's an essential stop on any trip to Provence.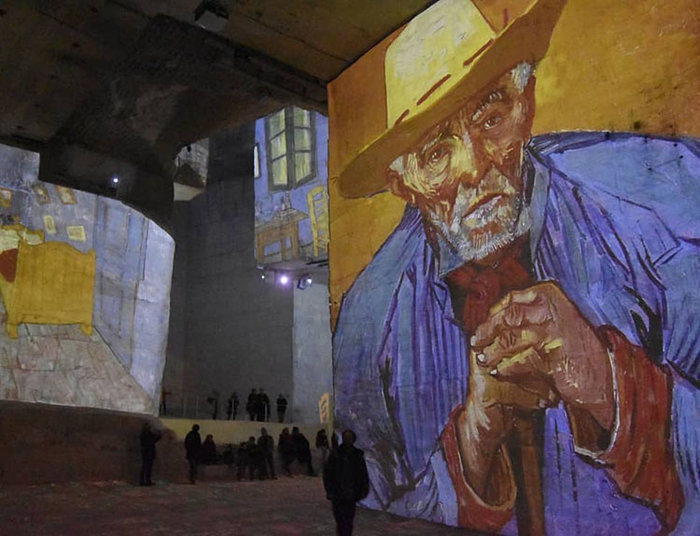 Carrières de Lumières | @nord_sud_photos
Tabula Rasa
A former limestone quarry in Les Baux-de-Provence that's been converted into a multimedia space, Carrières de Lumières is a far cry from the Louvre — in a good way. Some of history's most iconic paintings are projected onto the walls with musical accompaniment, creating an immersive, almost 3D experience. You've never experienced Van Gogh or Dalí like this before, and probably won't again. For a more classic (literally) experience, head to Mougin for the Musée d'Art Classiques. Situated between Nice and Cannes, it features everything from Roman and Greek antiquities to paintings by Matisse and Chagall.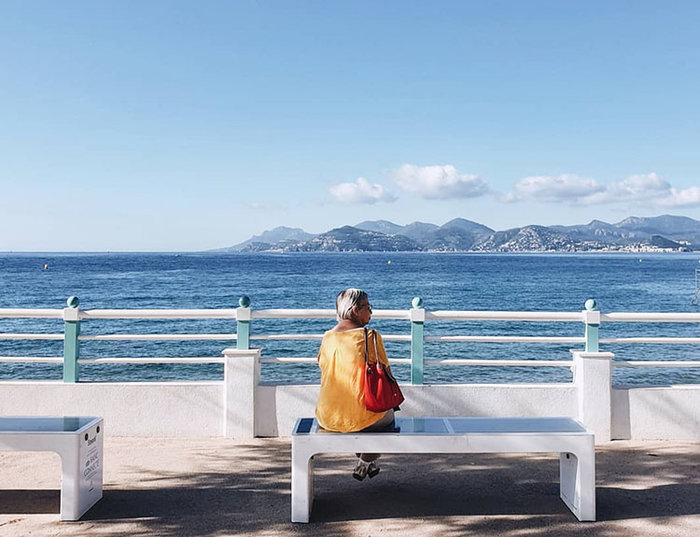 @oico34
"Want to escape from the hustle and bustle world? Visit Côte d'azur. Nice, Cannes, even some small villages around the area. Here, you are embarrassed by the sunshine. Take a walk along the coastline, take some time with yourself, do nothing — just you and the beautiful blue."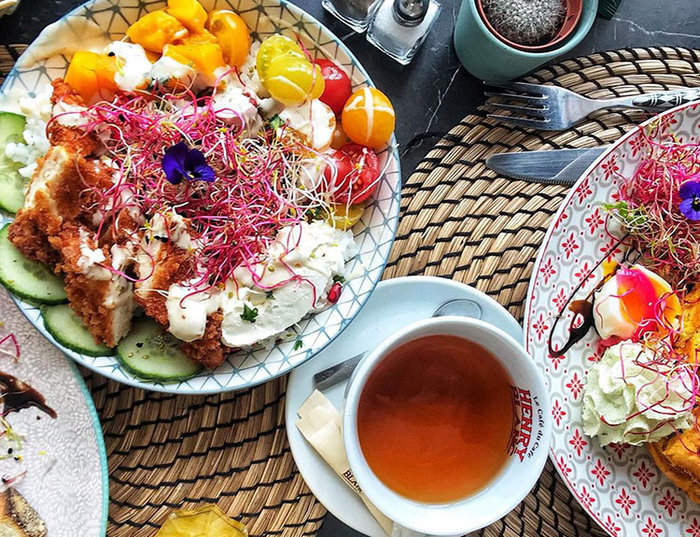 Le Hippie Chic café | @ohmyhype
A Most Appetizing Aroma
The food in Provence is as good as you've heard — especially at Marseille's L'arôme, which blends French and Mediterranean influences into a unique melange that must be tasted to be believed. The local, organic fare is heavy on seafood and veal, but desserts like raspberry cake and cheesecake aren't to be missed, either. Also in Marseilles is Le Hippie Chic café, which lives up to its name with simple food made well. Gnocchi, waffles, and all manner of egg dishes are on the menu, each more delicious than the last.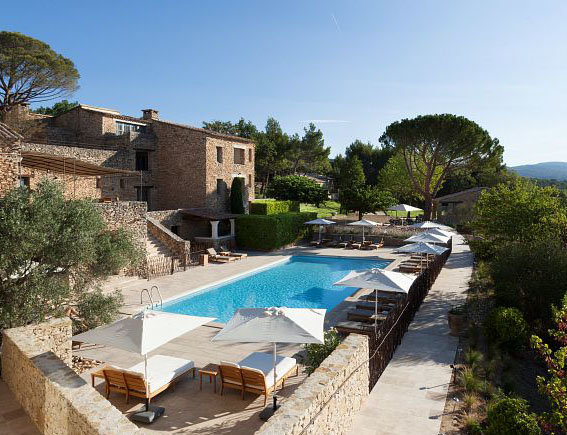 Le Mas des Herbes Blanches | @lemasdesherbesblanches
Nice This Time of Year
With an entire region to navigate, choosing a home base is particularly important. Le Dortoir, a surprisingly affordable (think $80 a night) hotel in Nice, checks all the boxes. Centrally located near Promenade de Anglais and Casino Barrière Le Ruhl, it has an ultra-modern aesthetic that doesn't come at the expense of comfort. Pricier but absolutely worth it is Les Mas des Herbes Blanches, a five-star hotel in Joucas. The rooms are lovely, but it's the extras — like their restaurant, bar, and spa — that will inspire you to treat yourself.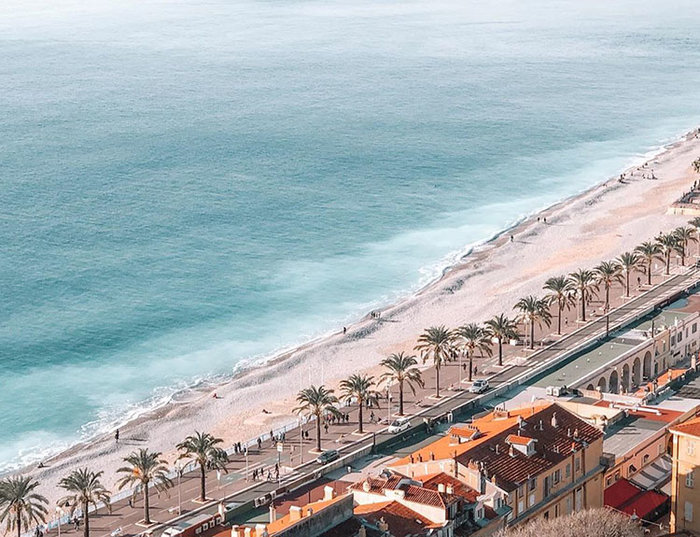 Promenade Des Anglais, Nice, Europe | @lolacz
Swan Lake
"Provence is the region of romance and color. Most of the impressionist painters desired to paint the wonderful palette of Provence's colors can provide! If you're looking for stunning landscapes, you should visit Arles and Aix en Provence." – @alexandraphbbt