Seja qual for a imagem que vem à tua mente quando pensas em Deli, ela será incompleta. Nada pode preparar-te para a enormidade da área metropolitana mais populosa da Índia, que 26 milhões de pessoas chamam de lar e mais milhões chamam de um dos lugares mais vibrantes que já conheceram. Prepara-te para pontos de referência majestosos, comida inesquecível e um desfile interminável de scooters, riquexós e até vacas.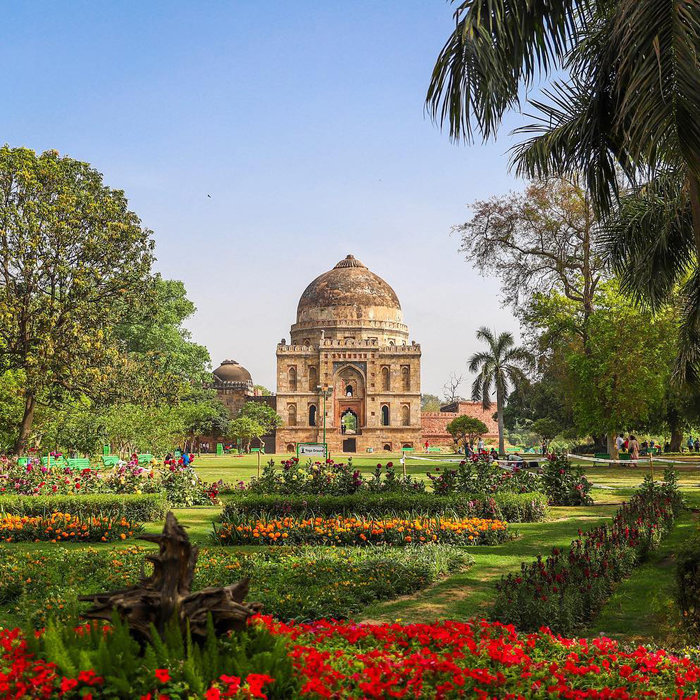 Delhi, India | @snake_is_on_a_plane
Whatever image comes to mind when you think of Delhi is incomplete. Nothing can prepare you for the enormity of India's most populous metropolitan area, which 26 million people call home and millions more call one of the most vibrant places they've ever experienced. Prepare for majestic landmarks, unforgettable food, and a never-ending parade of scooters, rickshaws, and even cows.
Fun Fact:
20% of Delhi is covered in forests.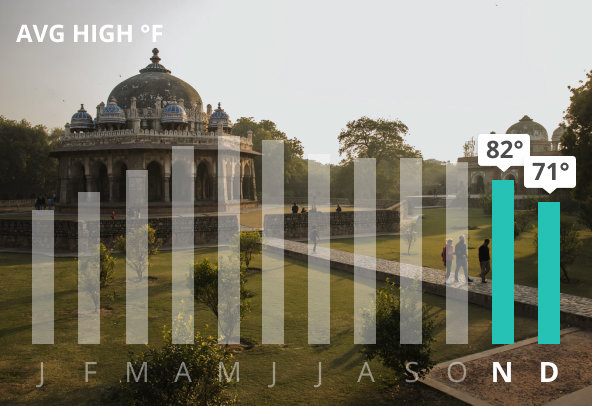 #delhigram | contemplativepsycheontherun
November — December
India is known for being hot and humid, and Delhi is no exception. Beat the heat by visiting during winter, when a heavy fog often blankets the city and adds an extra layer of atmospheric beauty to an already otherworldly destination.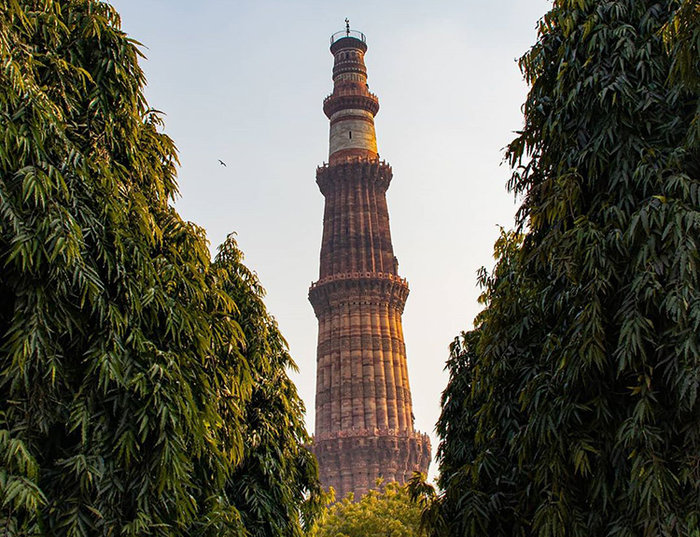 Qutub Minar | @briemelchen
Victory Is Ours
Delhi is teeming with glorious temples, towers, monuments, and minarets. Perhaps the most majestic of them all is Qutb Minar, a UNESCO World Heritage Site dating back to the 12th century. Reaching a full 240 feet high and featuring a spiral staircase with 379 steps, the victory tower made of red sandstone is a symbol of not just the city but of India itself.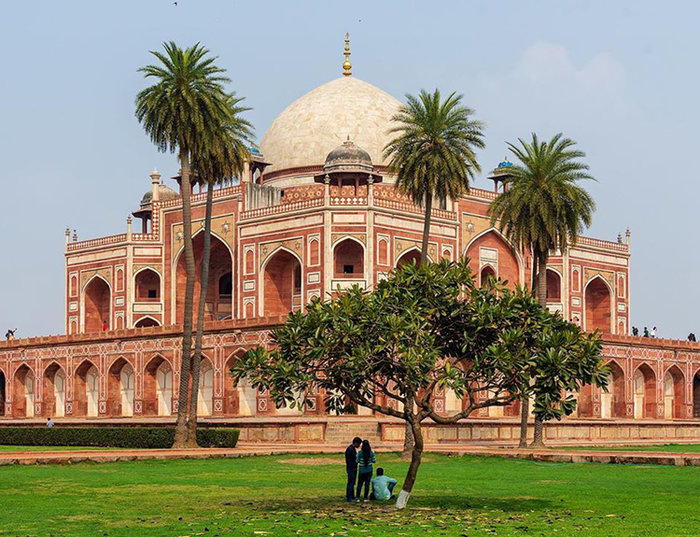 Humayun's Tomb | @jyakscoe
Fit for a King
Humayun's reign as Mughal Emperor only lasted a decade and ended nearly five centuries ago, but his garden tomb — the first on the Indian subcontinent — lives on. It too has the UNESCO stamp of approval, not only for its historical significance but also for its visual splendor. To walk the grounds is to marvel at an architectural style that inspired the Taj Mahal's construction decades later.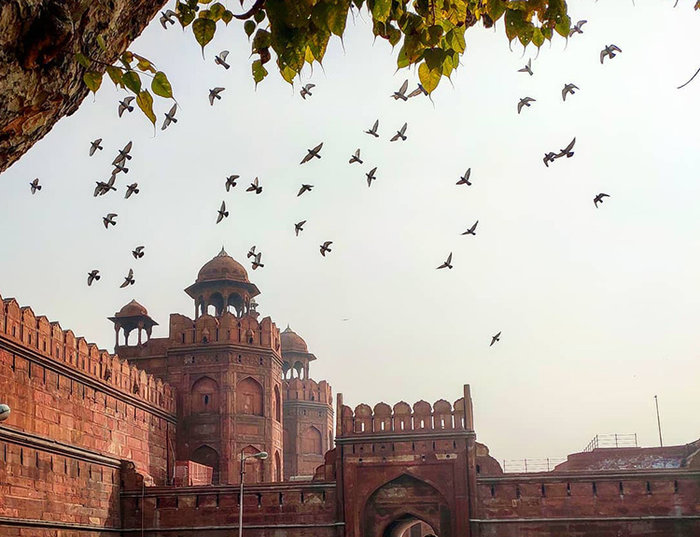 Red Fort | @talestheytell
Raise the Flag
August 15 is India's Independence Day, an occasion marked each year by the prime minister delivering a nationally televised speech from the ramparts of the Red Fort. Yet another UNESCO site, the imposingly gorgeous structure was completed in the 1640s but didn't take on its current significance until the country gained its independence from the United Kingdom in 1947. Visit at night to see a sound-and-light show about Mughal history, and leave ample time to get lost in the surrounding Chandni Chowk ("Moonlight Square") shopping area — it's Delhi at its most bustling.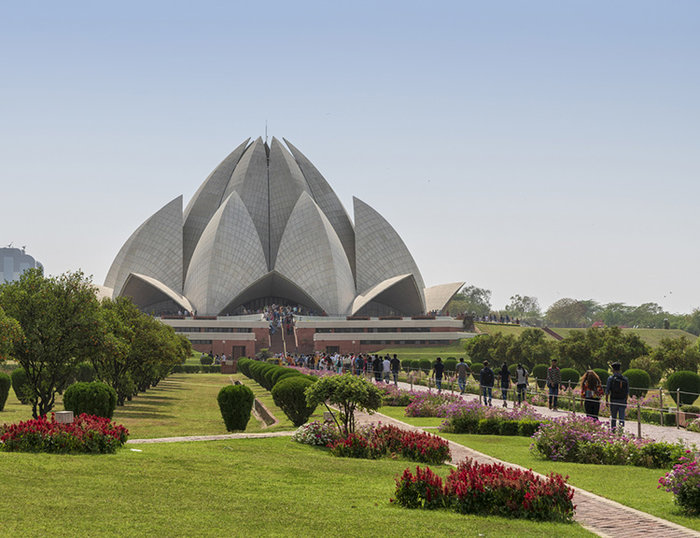 Lotus Temple | Artur Kiss
All Are Welcome
The Lotus Temple is a Bahá'í house of worship open to all, and it shows: the flowerlike structure, with its 27 marble petals, attracts visitors from all over the world and all walks of life. It's an arrestingly beautiful feat of design and architecture that's just as striking on the inside. The best time to visit is at dusk, when the nine pools around the petals are lit up and the sun hasn't fully set.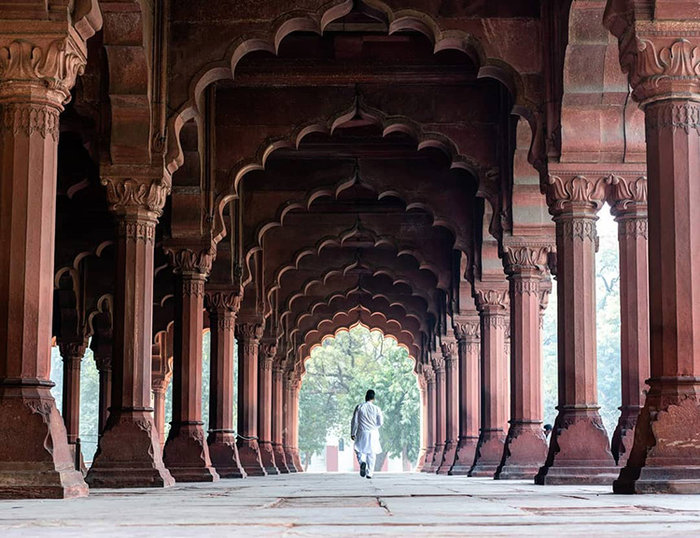 @mattlubin
"A rare moment of solitude in the bustle of New Delhi. The normally crowded Red Fort was all but deserted as the city prepared for Holi, the vibrant Hindu festival of colors."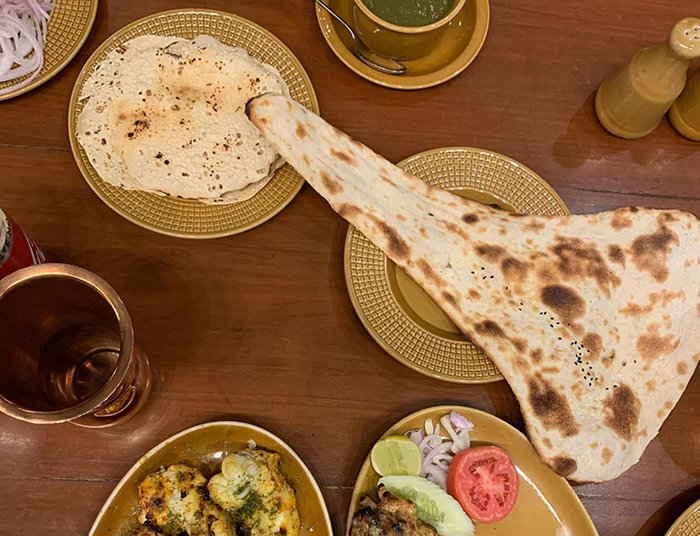 Bukhara | @nutri.trujillo
Naan Better
Your culinary options are virtually limitless in Delhi, and no encounter with the city is complete without wandering into a random restaurant and being amazed at how good it is. That said, Bukhara is worth going out of your way for. Known for its giant, family-sized naan and revered as one of Delhi's finest restaurants, its clay-oven classics include traditional kebabs and sikandari raan (charbroiled leg of lamb).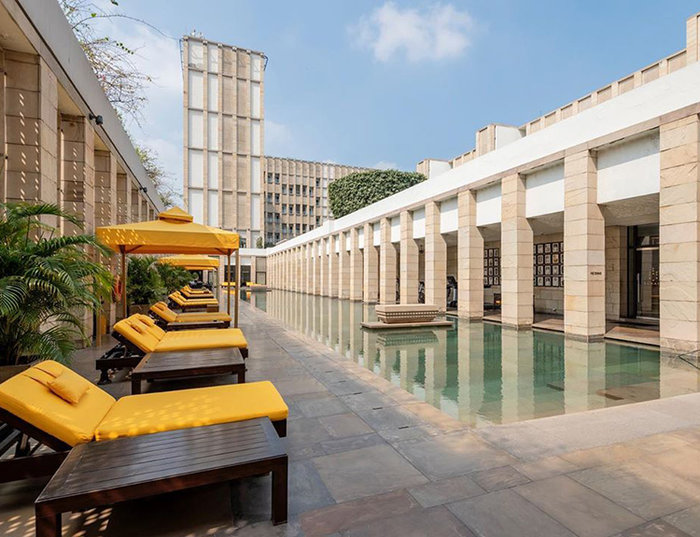 The Lodhi, New Delhi | @thelodhidelhi
Statuesque
You might not be able to see the Taj Mahal in Delhi, but at least you can stay at the Taj Palace. An award-winning five-star hotel, it's lavish from the moment you check in until you leave — and without an alarming price tag. In addition to four restaurants and a bar, the Taj also boasts a swimming pool, spa, and mini-golf course. Equally striking in a different way, the Lodhi's exterior is unlike any you've seen before. You'll be greeted by a stone elephant statue before making your way inside, where everything is refined yet relaxed; marble and stone can be found throughout — including the gorgeous pool — creating a unique aesthetic.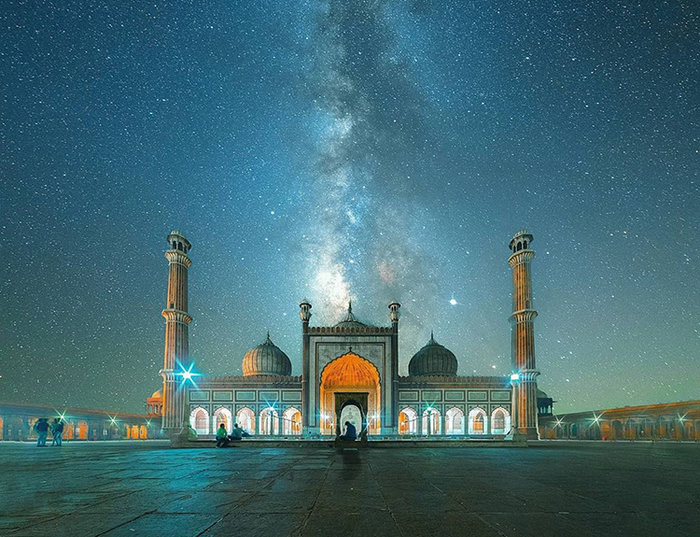 Delhi - The Capital Of India | @ashikaseem
Shoot for the Stars
"Delhi is the capital territory of India. Jama Masjid of Delhi was built by the Mughal Emperor Shah Jahan during the 16th century. If there was no pollution at all in Delhi, the night sky above would be full of countless stars." – @ashikaseem
Nothing Wrong with Taking the Backstreets
"Everyone should visit Delhi as soon as possible. You have to walk through the alleys of Old Delhi on your own to feel the whole Indian spirit of the metropolis." – @briemelchen