Doha está em alta e não vai parar tão cedo. Com um horizonte repleto de arranha-céus cintilantes e maravilhas modernas e elegantes todos os dias, Doha mantém-se firme contra os seus vizinhos árabes Dubai e Abu Dhabi. A cidade está em constante evolução, mas não perdeu os toques tradicionais que a tornam uma das cidades mais vibrantes e encantadoras da península Arábica.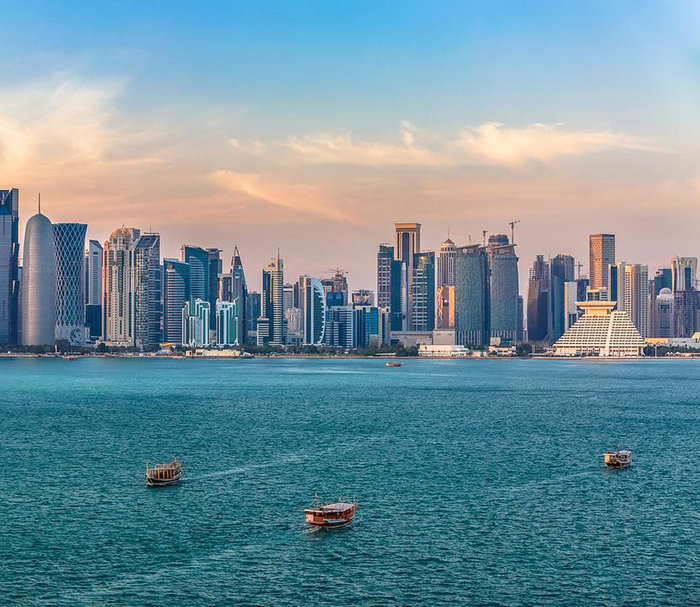 Doha | @nashplateful
Doha is on its way up and it's not stopping anytime soon. Boasting a skyline filled with more glittering skyscrapers and stylish modern marvels every day, Doha is holding its own against its glitzy Arab neighbors Dubai and Abu Dhabi. The city is constantly evolving, but it hasn't lost the traditional touches that make it one of the most vibrant and charming cities on the Arabian peninsula.
Fun Fact:
Qatar will host the 2022 FIFA World Cup, with Doha serving as a main location for many of the tournament's games.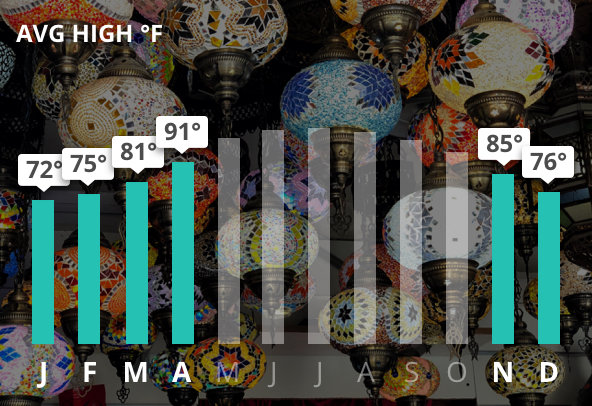 @shrutigdev
November–April
Though perched near the coast, Doha is at its heart an arid desert town. Summer temperatures skyrocket, so if you can't stand the heat, wait until the winter sets in and the weather is much more manageable.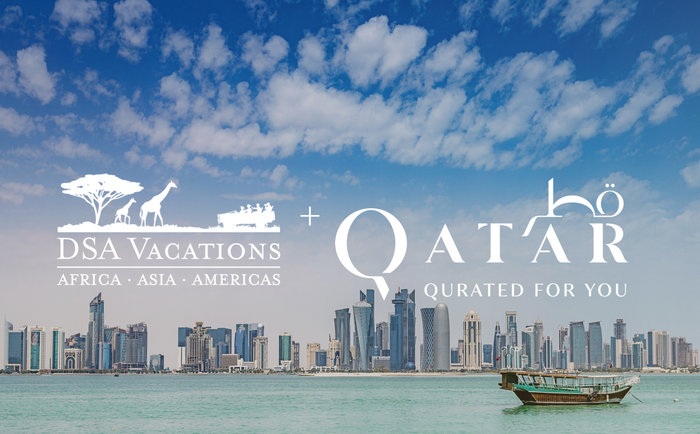 Doha
Qatar is Waiting
Qatar is the vacation you never knew you needed. From sweeping desert vistas to towering skyscrapers and affordable luxury, you can't go wrong with Qatar as your final destination or an extravagant layover.

If you're ready to experience the rich history and culture of Doha now, go with DSA Vacations. Their travel experts make your trip seamless, and offer exclusive privileges like complimentary amenities and custom touches. Fly on the #1 Airline in the World and experience unique and local insights and enjoy unforgettable moments tailor-made just for you.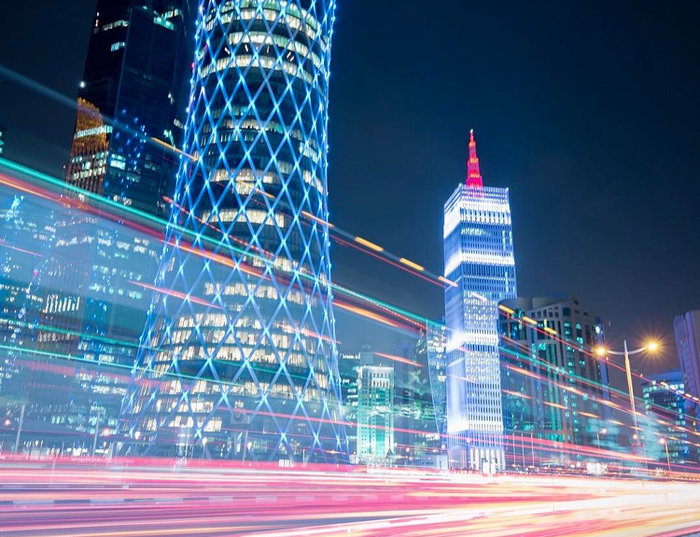 Tornado Tower | @vickjabb
Shiny New Toys
The minute you land in Doha, you'll be hypnotized by the city's skyline of towering and twisting skyscrapers and bright lights. The best place to take it all in is the Corniche, the waterfront promenade that cradles the bay. Stroll the walkway at sunset to watch the buildings light up over the water. Then slip over to the Pearl, a sprawling artificial island home to a development of shops, restaurants and entertainment. Featuring Mediterranean-inspired architecture, you'll feel like you've stepped into Italy, or its Arabian equivalent.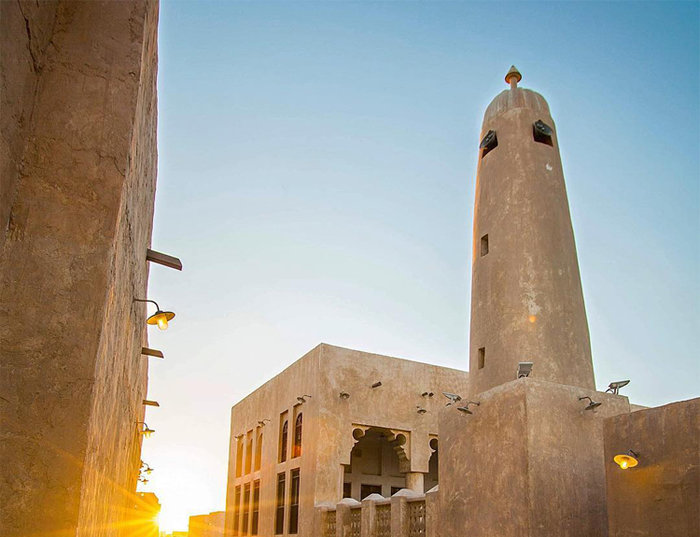 #seemydoha | @buenafotos
The Traditional Path
When your eyes adjust to the sparkle coming off those towering skyscrapers, find your way to the heart of Doha's historic side. Start at the Souq Waqif, a labyrinth of tiny stores and stalls selling spices and perfumes, fabric and local art. Take your time and sample a little bit of everything. Be sure to explore the Falcon Souq, a showroom dedicated to these birds of prey, and the Al Shaqab equestrian center, where you can learn more about the tradition of Arabian horses. Stray a little further to explore the stunning mosques of Doha, from the Education City Mosque to the State Grand Mosque.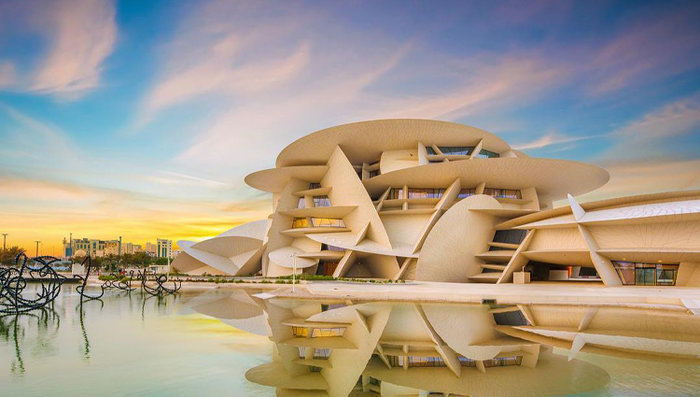 Qatar National Museum | @sam_forever0
Go Big or Go Home
Doha doesn't do things halfway, as evidenced by the city's dedication to the arts. Instead of a handful of small galleries, Doha is home to massive museums and an entire quarter dedicated to artistic traditions. Top museums include the breathtaking Museum of Islamic Art, which sits serenely on the water and holds the largest collection of Islamic art in the world. Another striking museum is the new National Museum of Qatar, which opened this year. The 40,000-square-meter "desert rose" sits along the Corniche and holds 11 galleries dedicated to Qatari history. Finally, spend time in the Katara Cultural Village, a maze of narrow alleys flanked by numerous outlets for creative expression. Artist workshops, community performance venues and Arabian-inspired architecture will keep you occupied for a full day.
Sealine, Qatar | @lensandpiston
A Study of Contrasts
Goggling at gorgeous architecture is a staple of Doha, but when you're ready for some excitement head to the desert. Here you can explore endless stretches of sand on four wheels or four legs — both dune bashing and camel caravans are available. Find your way to where the desert meets the water at Sealine, and camp beneath the stars at one of the glamorous desert campsites. If you prefer to stick close to the city, hop on a traditional dhow boat to explore Doha's bay up close.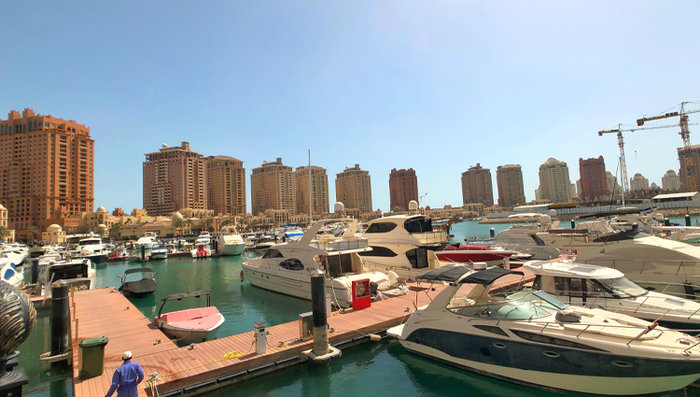 @shrutigdev
"Doha is a classic, clean city with a very crisp no-nonsense vibe. The architecture is mesmerizing and intelligent and the buildings promise to look even more magical at night, when lit up. People are quiet, dignified, sophisticated and hospitable. There are stores that indulge all kinds of wish lists and driving through the city of Doha is an invariable feast for the eyes."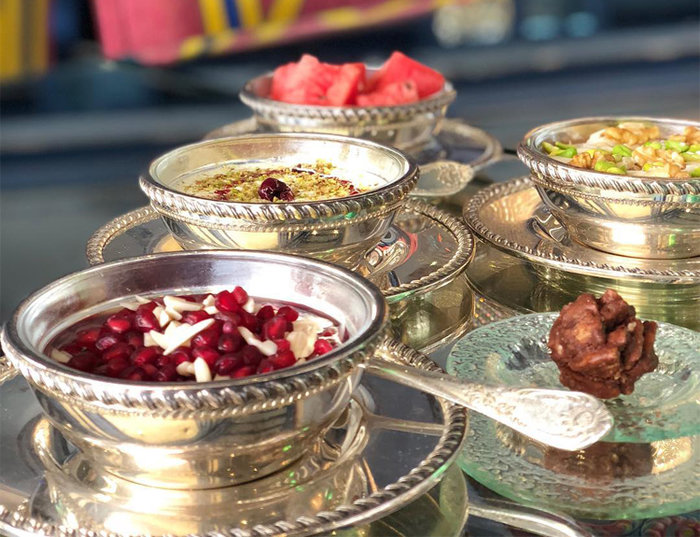 Em Sherif Qatar | @m_alsaadi86
Ready Your Fork
Doha's culinary scene blends all different food types, from Persian to Asian to Turkish and even Italian. Dishes like hummus, Fattoush and shawarma are all easily found, but the city really shines in its imports. Try Spanish tapas at Cellar and Asian plates at Spice Market. Lebanese food also makes a strong showing at Em Sherif and Layali, and you can indulge in multi-course feasts you won't soon forget.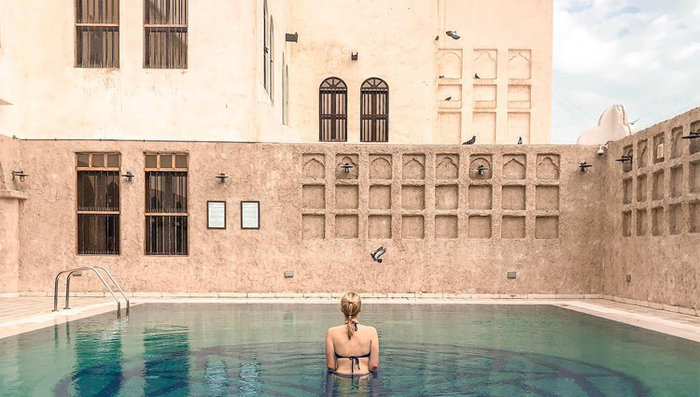 Souq Waqif Boutique Hotels by Tivoli | @lauralexfly
Mr. Sandman
You'll find a little bit of everything in terms of Doha accommodations. There's a slew of 5-star resorts, from the Ritz Carlton to the W Doha where you can indulge in familiar luxury. But we can't get over the Souq Waqif Boutique Hotels. This collection of nine hotels ring the outskirts of the souq, and bring their own charm to an area full of historic buildings. Each hotel, from Al Jasra to Al Najada, has its own distinguishing features and amenities, which are accessible to all guests.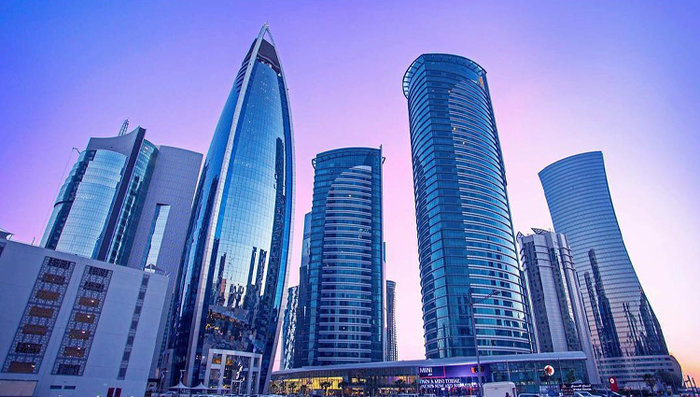 West Bay Area | @buenafotos
Stay Safe
"Being from the USA, it was very helpful that almost everywhere I went people spoke fluent English. I traveled solo and not for a second did I ever feel unsafe or unwelcome." – @karenfaithr
Shop Around
"The best tourist stop is the lovely Souk Waqif. You could buy spices, presents, home décor products, grab a bite, and if you're lucky, you could even visit an exotic exhibition!" – @shrutigdev