Eis a tão desejada Nairobi, uma cidade polarizada, que aumentou ainda mais a sua fama com "La Casa de Papel". Os visitantes que adoram desfrutam da vida cultural vibrante e das maravilhas naturais, ou odeiam, fugindo de tráfego caótico e de regiões inseguras para as reservas de caça. Embora parte da sua reputação seja conquistada, há um número surpreendente de cantos que te deixarão encantado.

KENYA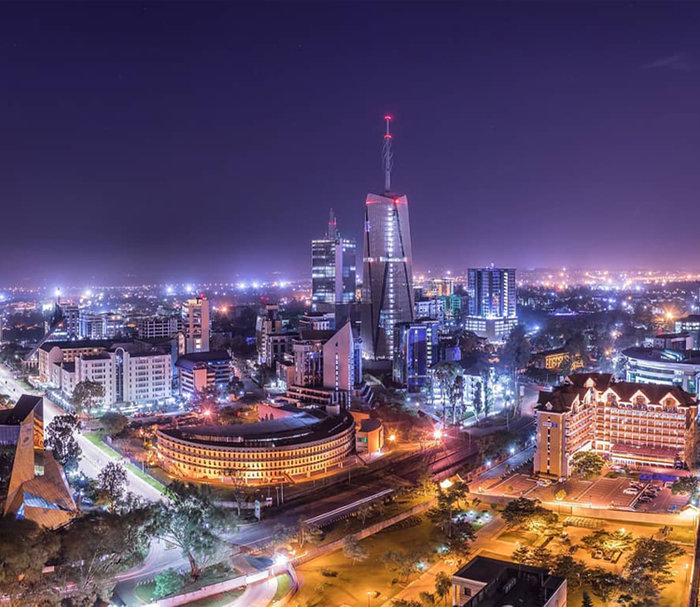 Nairobi, Kenya | @musyoki_musyoka
Nairobi is a polarizing city. Visitors either love it, reveling in its vibrant cultural life and natural wonders, or hate it, fleeing its chaotic traffic and unsafe regions for the game reserves. Though part of its reputation is earned, there are a surprising number of corners that will leave you enchanted.
Repeat After Me:
Nahy-roh-bee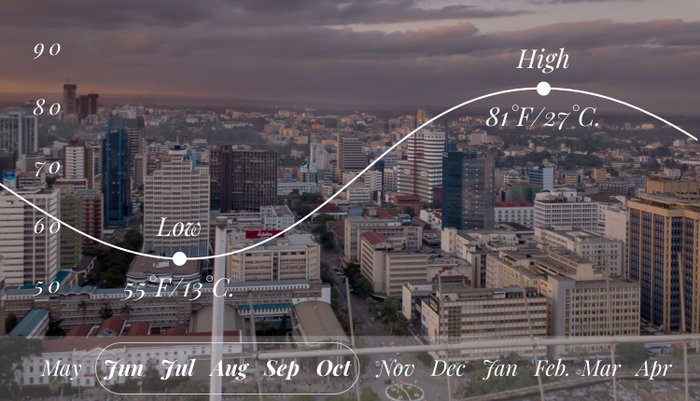 @amitvasani97
June — October
Nairobi's rainy season can put a literal damper on the city's many attractions, so traveling in the dry season is a better bet. Be warned that this period is also the most popular, so traveling in the shoulder months should help alleviate some of the crowds.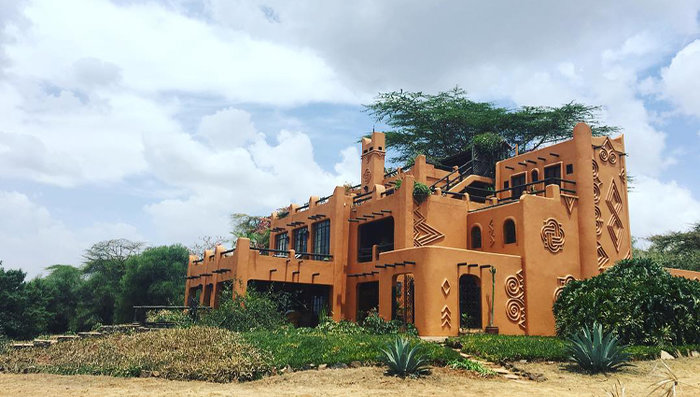 African Heritage House | @teakss
Nairobi Narrative
Don't be tempted to follow the crowds straight from the airport to Kenya's wildlife reserves. Stick around the city for a day or two and discover the cultural gems in the heart of this urban chaos. The National Museum should be your first stop — this spectacular collection of artifacts and exhibits is the perfect introduction to Kenya's fascinating history and culture. Also worth a visit is the Karen Blixen Museum, which was once the home to the author whose autobiography inspired the film "Out of Africa." Finally, visit the African Heritage House where you'll find a stunning collection of African influences and artifacts in one highly-photogenic building.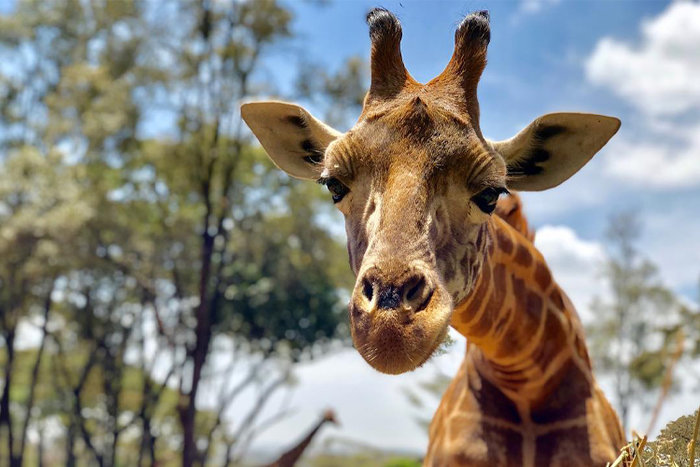 Giraffe Centre | @kgugu88
Spots and Trunks
Of course, you can't escape without visiting the wildlife for which Kenya is famous. If you haven't booked a safari, or even if you have, there are several places near the city where you can get up close with fascinating creatures. The most notable is the Nairobi National Park, Africa's only national park within city limits. Spot zebras and giraffes set against the backdrop of downtown Nairobi. To get closer to some gentle giants, visit the David Sheldrick Wildlife Trust, which works to protect elephants from the — unfortunately — still-thriving ivory trade. Visit the elephant orphanage to meet the most adorable animals you've ever seen and donate to a great cause. The Giraffe Centre offers a similar service for our spotted, long-necked friends, and you'll even have the chance to feed them and accept a kiss or two.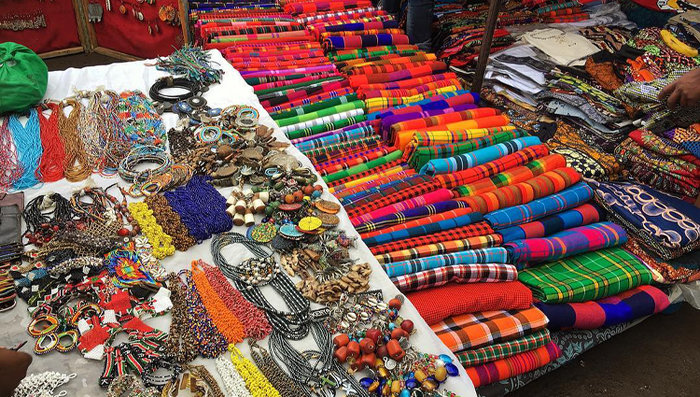 The Maasai Market | @laurahallink
Local Love
If you like supporting local industry, shop Kenyan crafts at the Maasai Market. Expect pushy but friendly vendors selling crafts and souvenirs at this open-air market. The location changes depending on the day of the week, but you can find it on Fridays at the Village Market mall, a huge shopping space with many stores worth perusing. Another great place to explore is the Kazuri Beads and Pottery Centre, which employs hundreds of women to create beautiful handicrafts. Finally, Spinner's Web is a large indoor crafts store featuring the work of over 400 designers, and you can find everything from home decor to jewelry within its walls.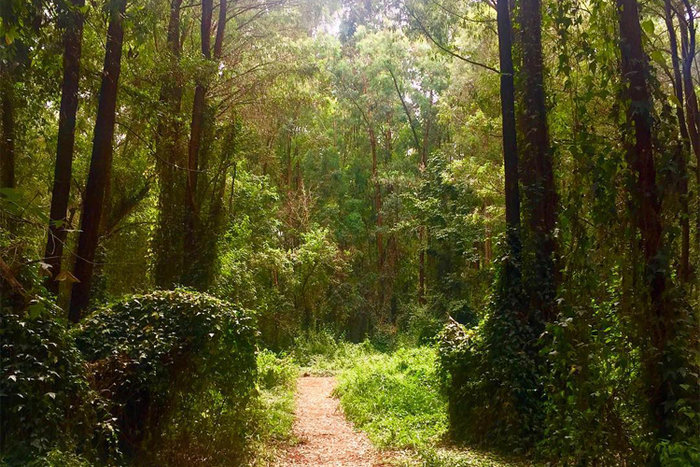 Karura Forest | @jonathaninkenya
Naturally Nairobi
You'll also want to get acquainted with Kenya's natural landscape. Hike the lush, green dormant volcano in Mount Longonot National Park and encounter wildlife in their natural habitat. Then explore Karura Forest, an urban forest with 2,500 acres of trails, waterfalls and meadows where you can lose yourself for the day. Rent bikes or bring a picnic for a peaceful afternoon in nature.
@amitvasani97
"Nairobi is the only city in the world that has a national park within its boundaries. The park is home to animals such as lions, leopards, buffalos, among many others – cheetahs have also been spotted at the park. Sunrises and sunsets are surreal at the park; these are the best times to visit when it isn't too hot for the animals to come out."

Talisman Restaurant | @cupcakestocurry
Nairobi Nibbles
Nairobi's culinary scene might not be famous, but it's sure to impress. Try Talisman, an elegant gastrolounge considered one of the best restaurants in Kenya, or Carnivore, a unique stop that serves Kenya's famous nyama choma (barbecued meat). Get social at Bao Box, a coffee house and board game cafe, and don't forget to try a locally-brewed Tusker beer with your ugali and sukuma (a classic Kenyan dish).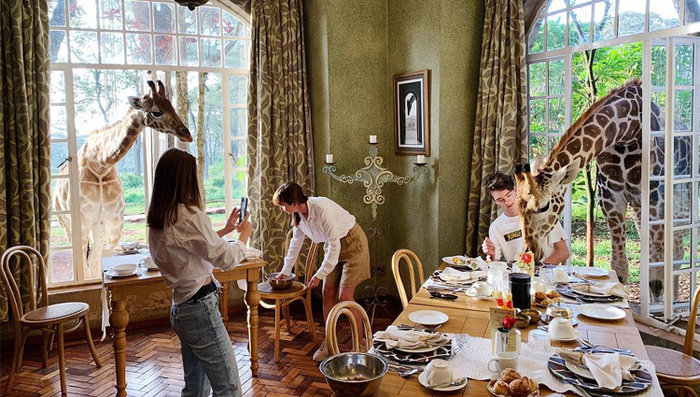 Giraffe Manor | @aanastaise
Snuggle Up
The most Instagram-famous place to stay in Nairobi is Giraffe Manor, an exclusive boutique hotel that's part of a giraffe reserve. Share breakfast with these spotted creatures and check it off your bucket list. It's not easy to book a stay, however, with most of the rooms reserved a year in advance. If you can't snag a room, try the Sarova Stanley in the Central Business District (CBD), but be warned, the traffic around the area is not pleasant. If you want to get out of the neighborhood, stay near the Westlands, at the WestWood Hotel, on the edge of the Karura Forest.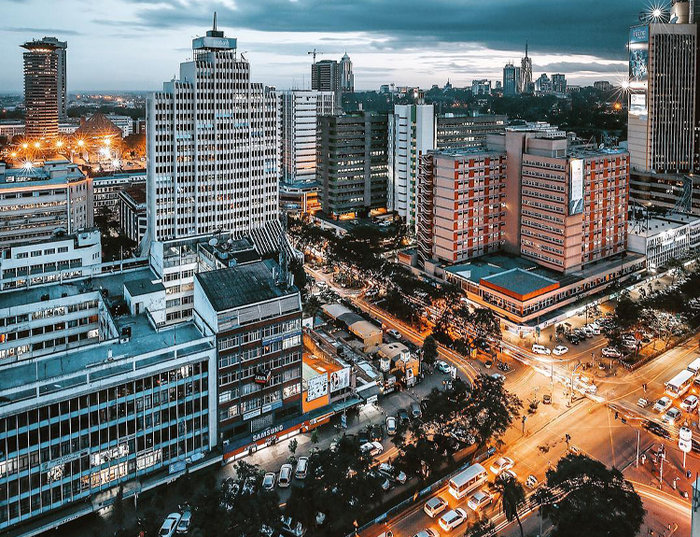 #nairobae | @namuks
Be Aware
"Tourists should be wary of their personal belongings as it is not uncommon to hear about thefts." – @amitvasani97
Come Prepared
"Remember that the game drives are long, they usually last around 3 to 4 hours, wear something comfortable and don't forget a sweater because the cars are open and it gets very windy." – @montalbettilaurie