Situada na costa oeste da Noruega, Bergen, a "cidade das sete montanhas", é a porta de entrada para os majestosos fiordes da nação. Aninhada diretamente no topo de Byfjorden, esta cidade é o destino ideal para quem gosta de impressionantes enseadas glaciais. A cidade tornou-se um destino gastronómico nos últimos anos - há um mercado fresco e o Bergen Fish Market.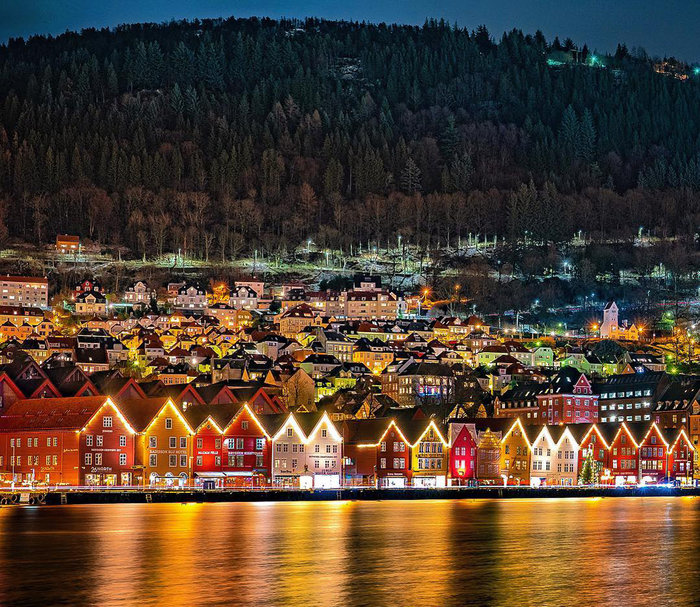 Bergen, Hordaland | @terjephoto
Situated on Norway's western coast, Bergen, the "city of seven mountains," is the gateway to the nation's majestic fjords. Nestled directly on top of Byfjorden, this city is the ideal destination for anyone enamored with stunning glacial inlets. To top it off, the city has become a culinary destination in recent years — there's fresh, and then there's Bergen Fish Market fresh — and it's just the kind of spot you'll want to visit before your friends beat you to it.
Fun Fact:
Bergensk, the local dialect, is considered the most difficult variant of Norwegian to learn — even for natives.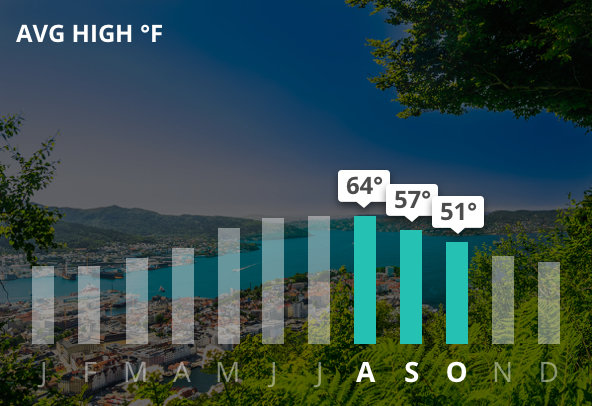 #visitbergen | StreetFlash
August — October
Anyone who fears sweater weather will appreciate that Bergen is fairly temperate, making it warmer than Oslo in the cold winter months. But fall finds the city at its most beautiful. October in particular is the sweet spot, with temperatures mild and hotel rooms affordable. And if you haven't visited Norway when it's at least a little chilly, have you really visited Norway?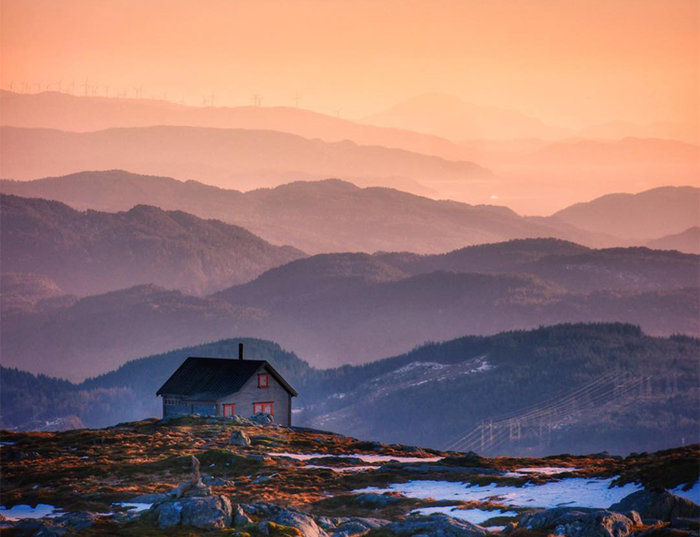 Fløyen | @christinagjertsen
The Ascent
Remember that "city of seven mountains" nickname? You'll have plenty of chances to get lost in Bergen's mountainous terrain, whether you're riding the cable car to the top of towering Ulriken or hiking the trails of Løvstakken. The most famous peak, however, is Fløyen, and no trip to Bergen is complete without ascending it. Whether that entails a hike or an eight-minute ride on the Fløibanen funicular railway is up to you, but come prepared — with a camera, that is. Bonus: visit in the winter and go sledding.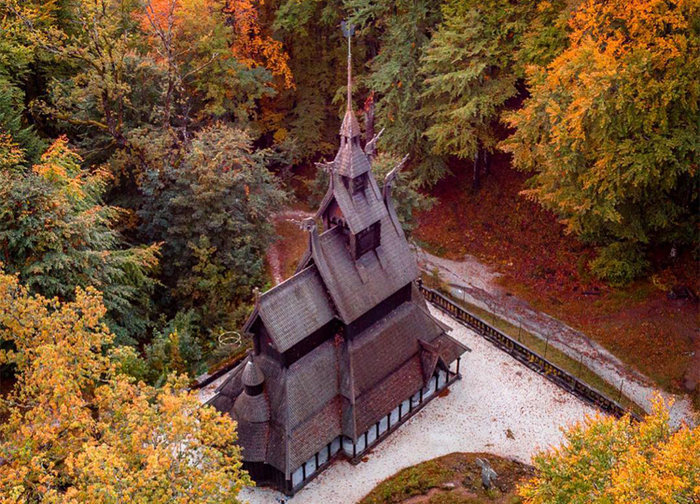 #fantoft | @matsgund
A Blaze in the Northern Sky
Norway is famous for its centuries-old stave churches, few of which are more striking than Fantoft. Originally built around 1150, it fell victim to arson in 1992 but has since been reconstructed. It's more than worth the short trek from the city center, not only for the serene atmosphere and living history but also because, simply put, it's amazing to look at. If you plan to stick closer to home, spend some time wandering the open-air Old Bergen Museum, a reconstructed town of 18th-century wooden buildings that will give you a feel for the city's unique history.
#sognefjord | @ross_aw_uk
Go Chasing Fjords
The official "gateway to the fjords of Norway," Bergen is the ideal starting point for any number of scenic day trips. Tours last anywhere from two to nine hours depending on where you'd like to go — Tvindefossen waterfall is a highlight, ditto Rosendale village — but one destination stands out among all others: Sognefjord, which earns its nickname as the King of Fjords by being the longest and deepest in Norway.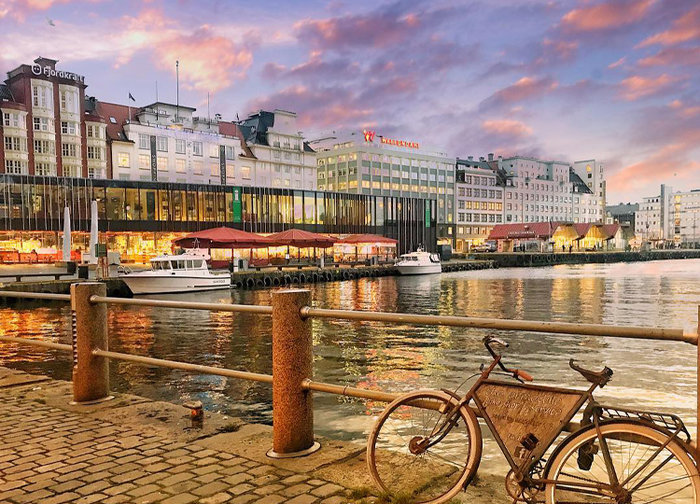 Bergen Fish Market | @jaattss
Scandinavian Seafood
The city's palate has expanded greatly in recent years, but it'll always be best known for its seafood as long as the Bergen Fish Market is around. With a selection and ambiance to rival Pike Place or any other spot of its kind, the market is a must-see (and must-eat) even if shrimp and lobster aren't your favorite. It's touristy enough that you won't need to spend too much time there, but such a part of Bergen's cultural fabric that you'll kick yourself for not dropping by. Afterward, stroll through nearby Bryggen, the UNESCO-protected wharf and promenade that features brightly-colored buildings standing proud over the still water.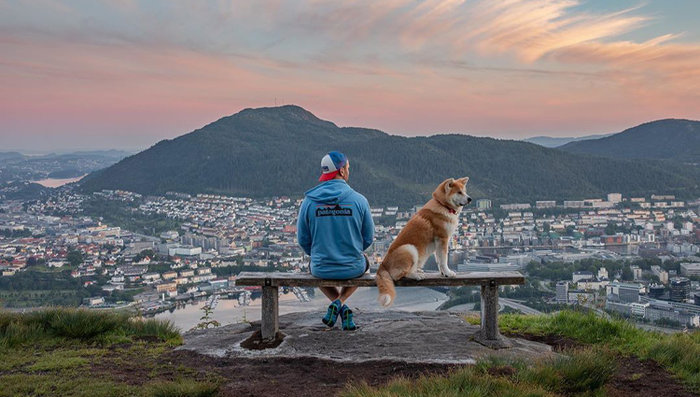 @algirdaszabitis
"I'm actually living in Bergen, but everything is still kind of impressive for me. The city is surrounded by 7 mountains and the views from the mountain tops are incredible!!! I'm loving it as a city for both living and visiting."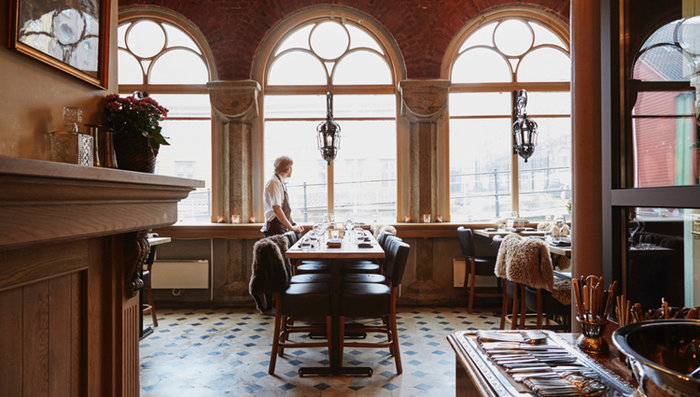 #restaurant1877 | @oysteinhaaraphoto
Tradition + Innovation = 1877
Adventurous eaters willing to splurge won't regret a meal at 1877, which focuses on traditional Norwegian fare with a modern twist. The menu may only mention "shellfish, fish, potato, meat, and dessert," but many a satisfied diner has cited this restaurant's five-course meal as the best they've ever had. (If you're not that hungry, fret not — there's a three-course option as well!) Seafood is naturally a staple of many Bergen restaurants, but the city has become such a culinary hotspot in recent years that out-of-towners who'd prefer anything from Ethiopian to Thai food will never go hungry either.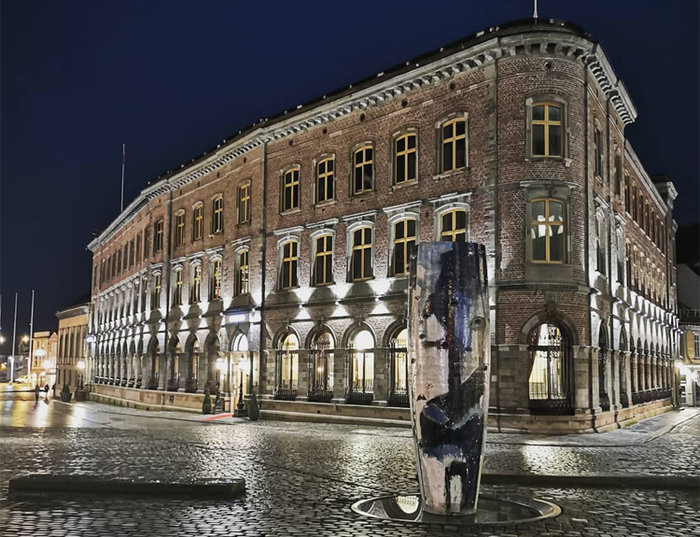 #opusxvi | @opusxvi
Bergen in a Box
If you love Scandinavian design but don't want to break the bank on lodging, you're in luck: Bergen is full of sleek, surprisingly affordable hotels. Opus XVI is as epic as its name implies, not to mention centrally located, and the even more economical Citybox Bergen is like an IKEA catalogue come to life (in a good way!). Those who prefer the Airbnb experience will find plenty of options as well, and the city is so walkable that you can hardly go wrong when picking a home base for your adventures.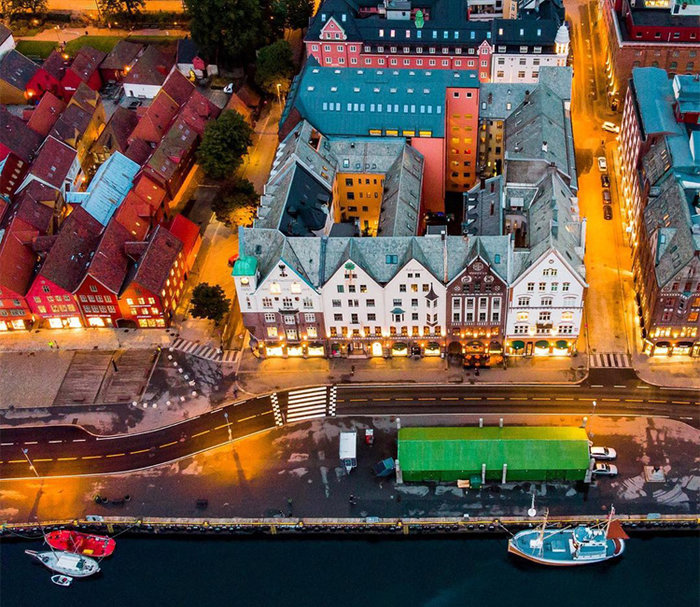 #visitbergen | @annatakle
Stay Dry
"As is the case everywhere in Scandinavia, always be prepared for some rain — from light drizzle to hard downpours. There was seldom a day in the 18 that we were there that we didn't wear a rain shell." – @WeShoot2Thrill