Os iniciantes nas viagens pela Europa tendem a se concentrar em Londres e Paris, mas quem já esteve em Praga sabe que a capital é o segredo mais bem guardado da Europa. A "Cidade dos Cem Pináculos" da República Tcheca tem uma qualidade de conto de fadas, mesmo quando se tornou uma das cidades mais modernas do mundo. A cada ano que passa, torna-se cada vez mais popular, o que significa que a melhor época para ir era à cinco anos e a segunda melhor é agora.

| | | | | |
| --- | --- | --- | --- | --- |
| EDITION 112 | | | | | 4:29 read time |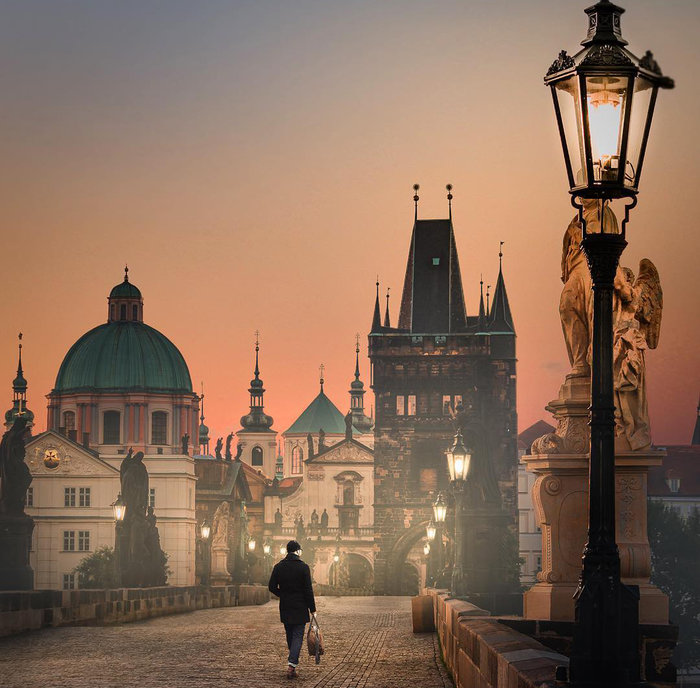 Prague, Czech Republic | @callumpostphotography
First-timers tend to focus on London and Paris, but anyone who's been to Prague knows the capital city is the worst-kept secret in Europe. The Czech Republic's "City of a Hundred Spires" has a fairytale-like quality even as it's become one of the most modern cities in the world, with a mix of centuries-old landmarks and new innovations. It grows more popular by the year, which means that the best time to go was five years ago and the second-best time is right now.
Fun Fact:
Czechs drink more beer per capita than anyone else in the world, with most of that revelry taking place in Prague.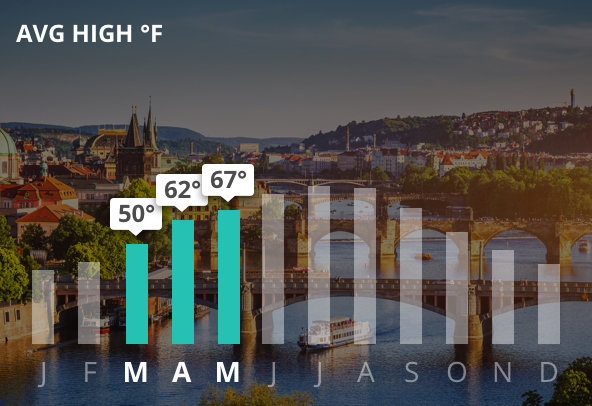 #praguetoday | DaLiu
March — May
Prague is cooler than you might expect, with average temperatures even in the height of summer hovering between the high 70s and low 80s Fahrenheit. Spring is even more agreeable, with the summer crowds still a month or two away and ideal temperatures for the sweater-weather set.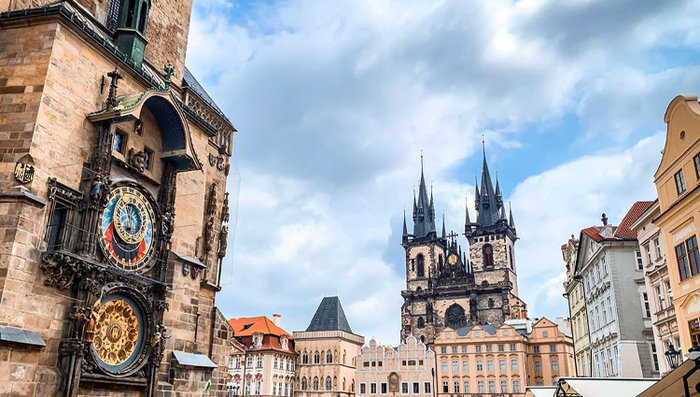 #astronomicalclock | @alkl0203.jpg
Back for Seconds
Certain landmarks in Prague are so iconic — like the Charles Bridge, Prague Castle and Old Town Square — that visiting them goes without saying. Not quite as well known but equally essential is the Astronomical Clock, which sets the procession of the 12 Apostles in motion on the hour, every hour. Other characters who come to life on the 609-year-old timepiece include Vanity, a miser, Death, and a figure representing lust. The oldest working clock in the world, it's poised to keep delighting — and, let's be honest, occasionally weirding out — visitors for centuries to come.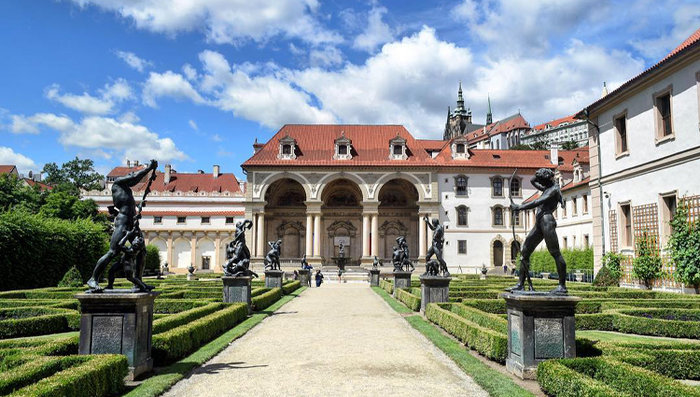 Wallenstein Gardens | @ladytraveller_007
More Records Than the KGB
The 41 years Prague spent under communism are far from its happiest era, but it did leave a great deal of fascinating history to reckon with. Helping that process is the KGB Museum, a small but compelling collection of artifacts from the Soviet Union's secretive security agency. With tours led by the highly enthusiastic guide/owner and a focus on the KGB's weaponry, it's a must-see for history buffs. (If you want to go even further down this particular rabbit hole, there's also the Museum of Communism.) But if you're looking for a more pleasant slice of the city's history, take a stroll through the 17th-century Wallenstein Garden.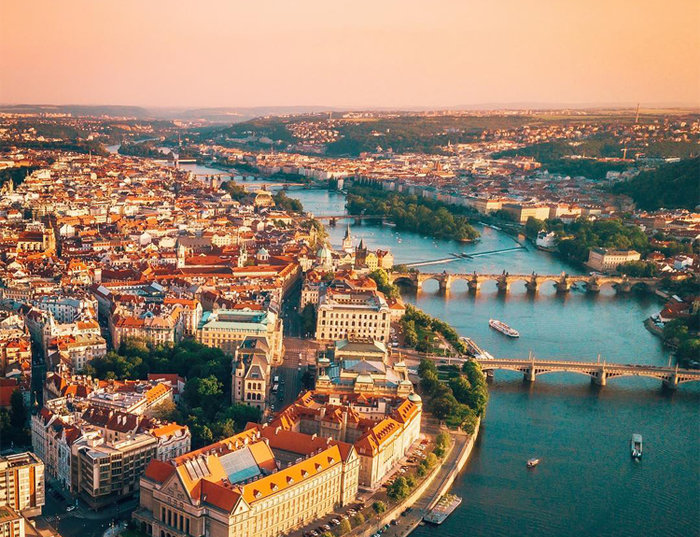 #vltava | @alanisko
Vltava Voyage
Once you emerge from your museum of choice, take advantage of the sunlight with a Vltava River cruise. It only takes an hour and offers a greatest-hits version of the city (the National Theatre, Infant Jesus of Prague, Straka Academy) that will allow you to devote more time to Prague's lesser-known highlights once you're back on solid ground. Boats depart throughout the day, making it perfect for anyone hoping to get off their feet for a bit. Another great way to see Prague is from above, namely vineyards like St. Wenceslas, which offers views and vino in great abundance.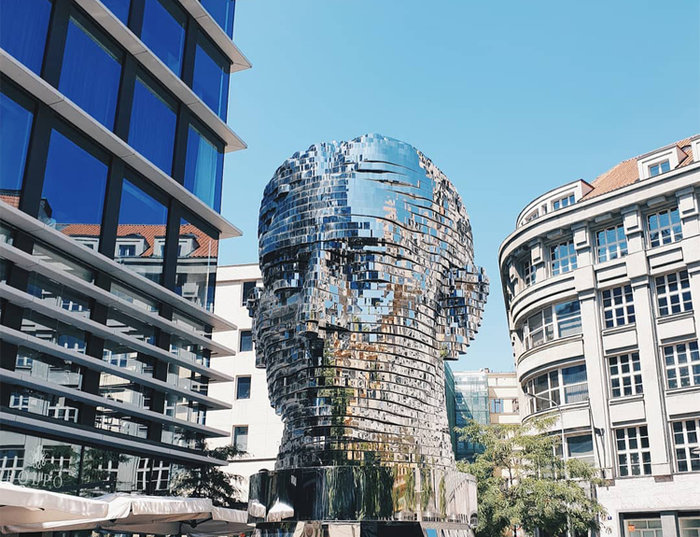 #kafkastatue | @markovic_ok
Wake From Uneasy Dreams
One of the greatest writers of the 20th century, Franz Kafka died without seeing much of his work published and left specific instructions for his remaining manuscripts to be burned — instructions that, thankfully, were ignored. He never would have imagined that his hometown would one day erect both a museum and statue in his honor, which only makes these mini-landmarks better. The statue in particular is an appropriately strange monument to the master of the absurd, and an essential stop for anyone who's read "The Metamorphosis" and wondered what it might be like to wake up as an insect one day.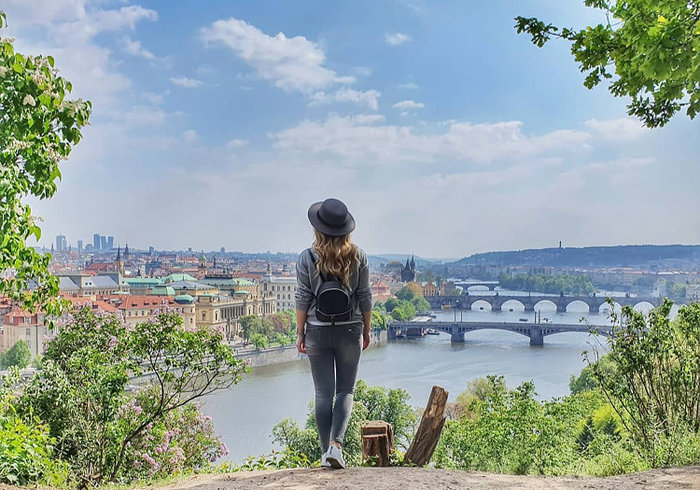 @dragadj
"Prague is one of the most beautiful cities in Europe. You must see the Visehrad, a hill on the right side of the Vltava River — it's considered to be the oldest part of Prague, dating back to the 10th century. Surrounded by walls with a beautiful panorama of the city, legend says that princess Libuša spread her hands on this hill and envisioned the founding of Prague."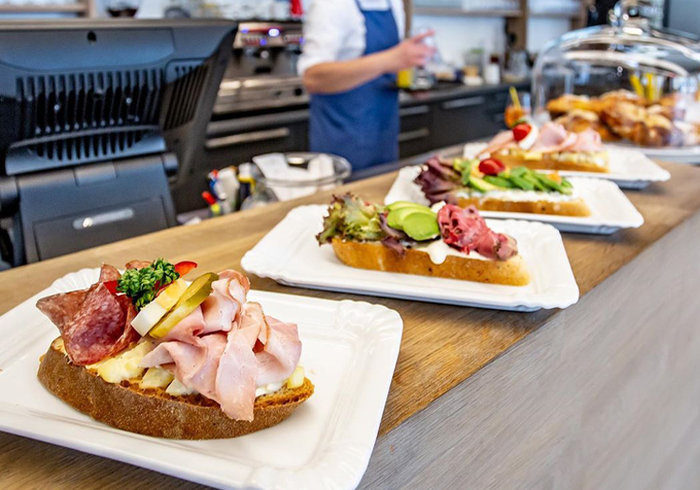 Jan Paukert Bistro | @cityofprague
Bite Your Tongue
This being Central Europe, the local fare tends to be of the hearty, meat-and-potatoes variety. U Kroka honors that tradition while putting its own spin on classic dishes. Entirely preservative-free, all of the small family restaurant's dishes — like beef goulash, barley risotto, and rabbit thigh with bacon — are seasoned using only salt, pepper, and fresh herbs. For something entirely different, go with Sad Man's Tongue Bar & Bistro. It's the Czech equivalent of a '50s diner, with all the burgers and onion rings that implies, not to mention live music and a lively atmosphere. Those looking for something that evokes Old Prague should try Jan Paukert Bistro, a deli with the best open-face sandwiches in the city.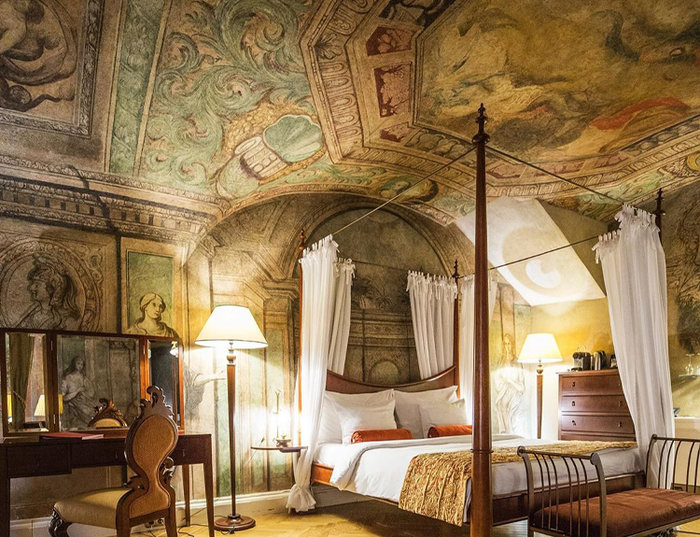 Smetana Hotel | @smetanahotel
Czeching In
Despite being located just a stone's throw from Charles Bridge in the city center, Hotel Pod Věží prides itself on being a calm, quiet place to stay. The four-star lodging lives up to that reputation, with a beautiful facade that gives way to relaxing rooms. Decidedly more modern is the five-star Grandium Prague, formerly known as Hotel Yasmin, which is also centrally located and features just about everything you could ask for in a metropolitan hotel. Its restaurant, InGarden Noodles Restaurant Café, earns especially high marks for serving all manner of noodle-based dishes. And since the third time really is a charm, there's also the Smetana Hotel. With stunning views of the river and a prime location, it's another great choice.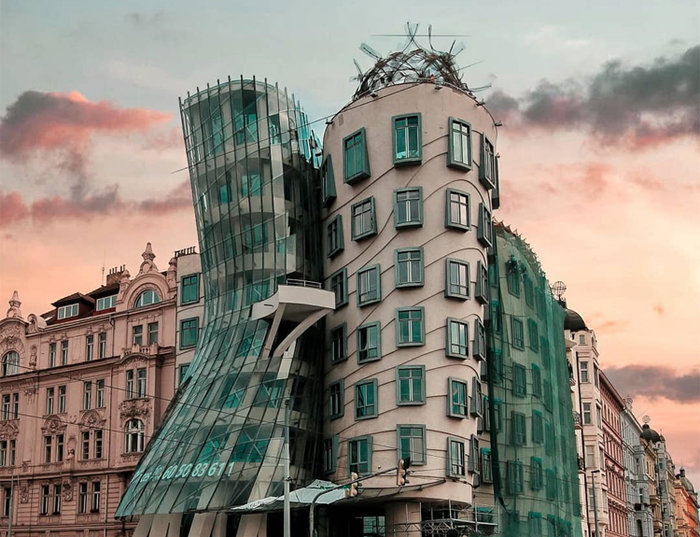 Dancing House Hotel | @alexcarne
Skeletal Excursion
"Visit the Bone Church in Kutná Hora — I recommend getting there by train instead of doing it with a tour guide so you can move through it at your own pace and there is tons of information available to read on what you're looking at!" – Ryleigh
Swan Lake
"Under the Charles Bridge there are swans, it is worth taking bread and feeding them — it's great." – @vasiaevaa