Se visitares as Filipinas, terás de visitar Palawan, uma das ilhas mais bonitas da Baía de Bacuit. E se fores a Palawan, El Nido tem as imaculadas praias de areia branca, a água é clara e as atividades são relaxantes e agitadas. Nido significa "ninho", literalmente, ficarás tão confortável aqui que irás querer explorar tudo o que este lugar deslumbrante tem a oferecer.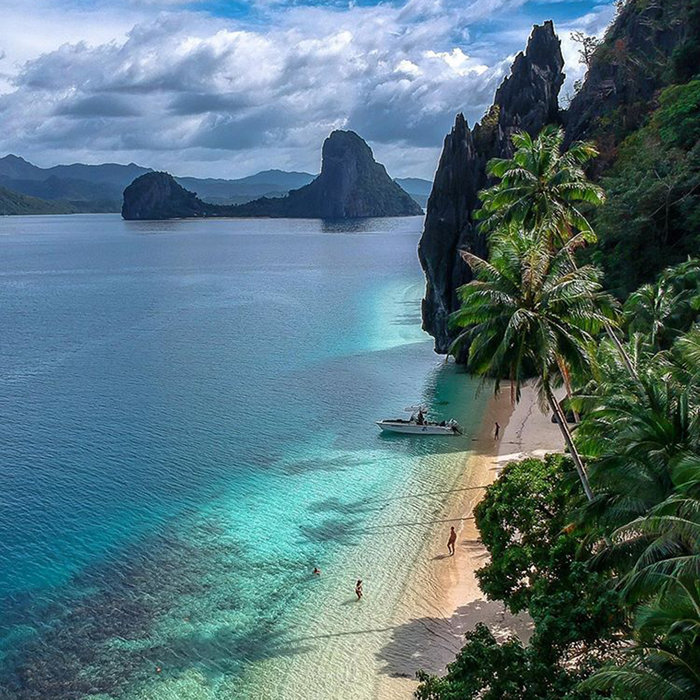 El Nido, Palawan | @billnes
If you visit the Philippines, you'd be remiss not to check out Palawan, one of the most beautiful islands in Bacuit Bay. And if you go to Palawan, you'd be crazy not to stay in El Nido. The white-sand beaches are pristine, the water is clear, and the goings-on are by turns relaxing and pulse-pounding. Nido means "nest," which is fitting — you'll be comfortable here, but you'll also want to spread your wings and explore all this stunning place has to offer.
Fun Fact:
El Nido is comprised of 45 islands and islets, the tallest of which, Cadlao Island, is 2,100 feet above sea level.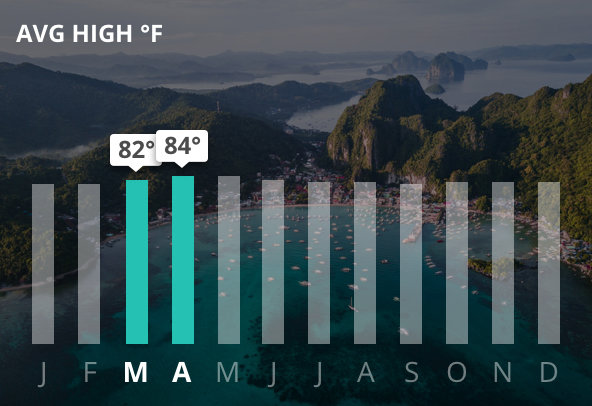 #elnidopalawan | @zilch
March — April
El Nido's wet season tends to begin in June, so play it safe by planning your trip for early spring. Water visibility is also at its best then, meaning you'll be able to see the diverse sea life more clearly. And since it's always warm here — think high 70s, low 80s Fahrenheit on a good day — bring your bathing suit and leave the layers at home.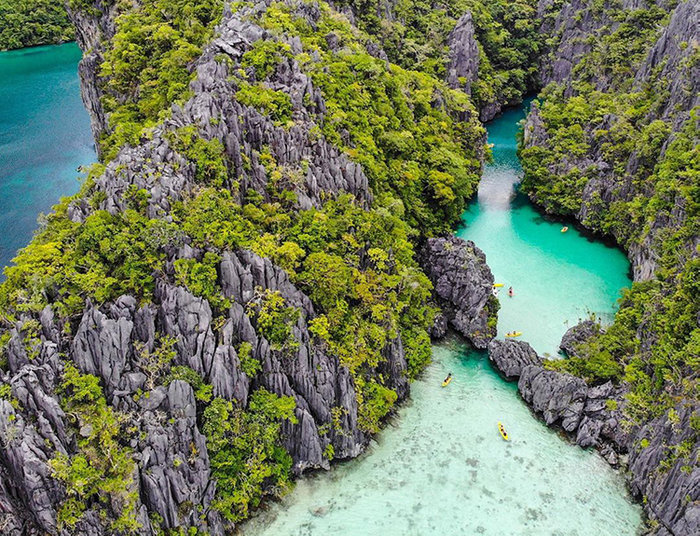 Small Lagoon, El Nido | @dimitris_mitsiou
Two Lagoons for the Price of One
El Nido is famous for both its Big Lagoon and Small Lagoon, but there's no reason to limit yourself to just one. Kayaks and/or bancas are highly recommended for exploring these pools, but you might also opt for a tour, like the highly popular Tour A, which includes three other eye-popping spots on a seven-hour island-hopping excursion. Making it to Small Lagoon requires navigating the space between two rocks made of limestone, not to mention steering around the fish keeping guard. Keep your wits about you and prepare to have your efforts rewarded by the lush scenery.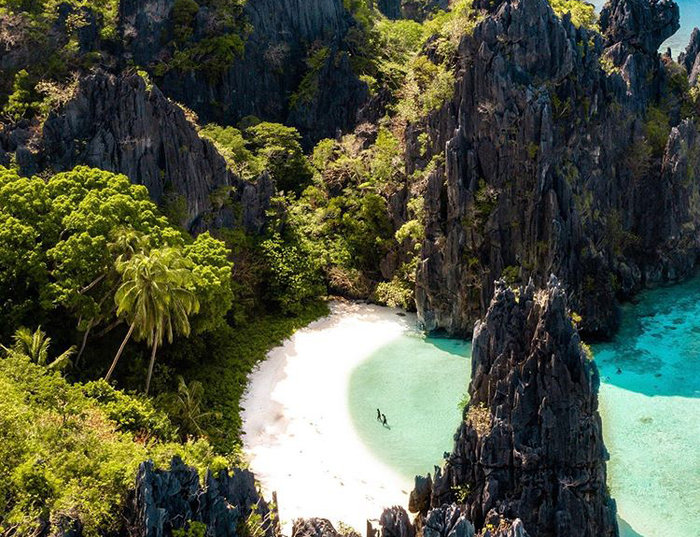 Secret Beach, El Nido, Palawan | @travelmonster.nl
Hide and Seek
Though it's difficult to reach if you aren't a strong swimmer, the Hidden Beach is absolutely worth the effort. After getting close to the shore on the seaworthy vessel of your choosing, you'll wade through either a small cave or limestone channel to reach land. Once you've made it to the white sand, relax — you'll have earned it, and this is an utterly beautiful place to spend the day.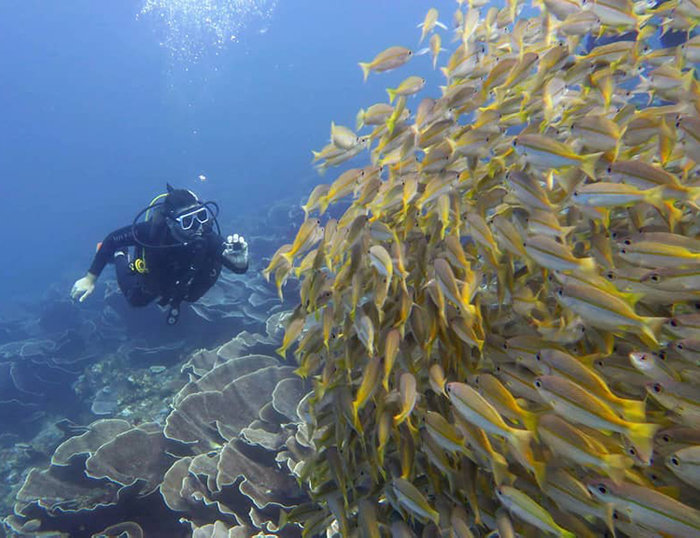 Dilumacad | @nanderific
Dive Into Dilumacad
All of El Nido requires a certain intrepidness, the Dilumacad Underwater Tunnel most of all. Only recommended for advanced divers, it begins at a depth of 12 meters and is about 35 meters long total. Best of all are the holes in the "ceiling," which allow sunlight to filter in illuminating the incredible marine life, like electric oysters, scorpionfish, coral-banded shrimp, and moray eels. Those with less experience can try a different spot on Dilumacad (translation: Helicopter Island) for a chance to see some turtles.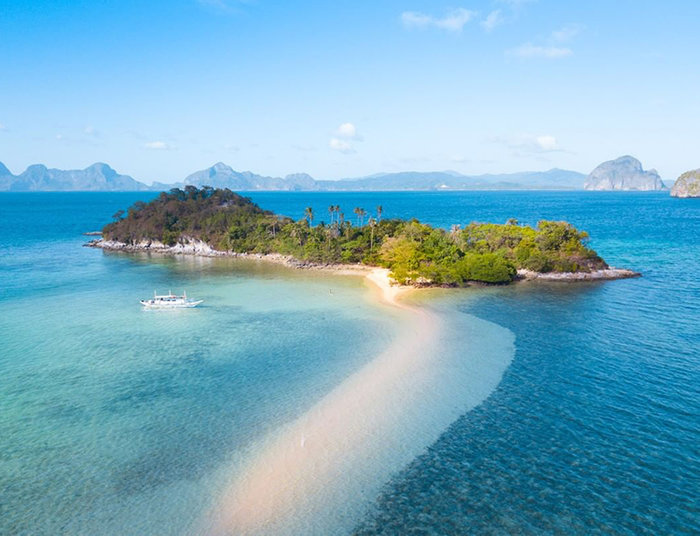 Snake Island | @jairoiglesias
Slither Onto the Sand
Fret not, ophidiophobes: Snake Island's name comes from the sandbar's unique shape, not because it's home to the slithering creatures of your nightmares. Usually approached via outrigger boat, this roughly 20-foot-wide strip may be the most picturesque spot in El Nido — especially because it connects to the mainland during low tide, creating an especially awesome effect. (Suggestion: like most other experiences here, Snake Island is best experienced with water shoes!)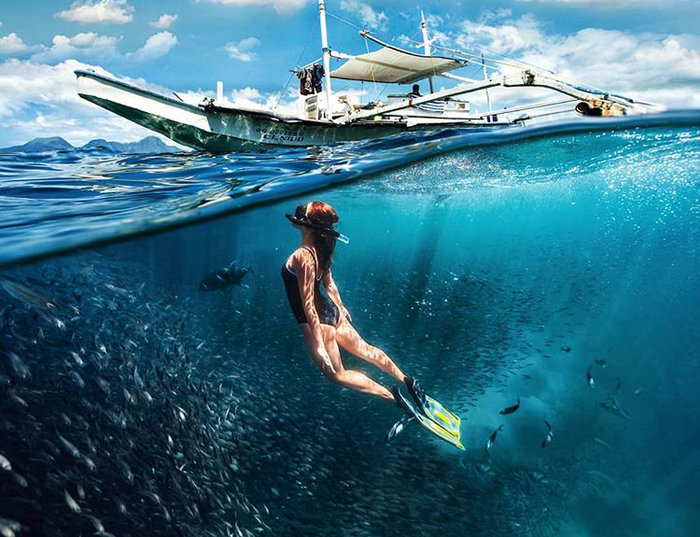 @toma_paul
"Everything you see here is just in front of Miniloc island, in El Nido. From gigantic fish bait balls, to stingrays and lion fish, you can admire them all in a short 30-minute swim—That's how pristine this place is."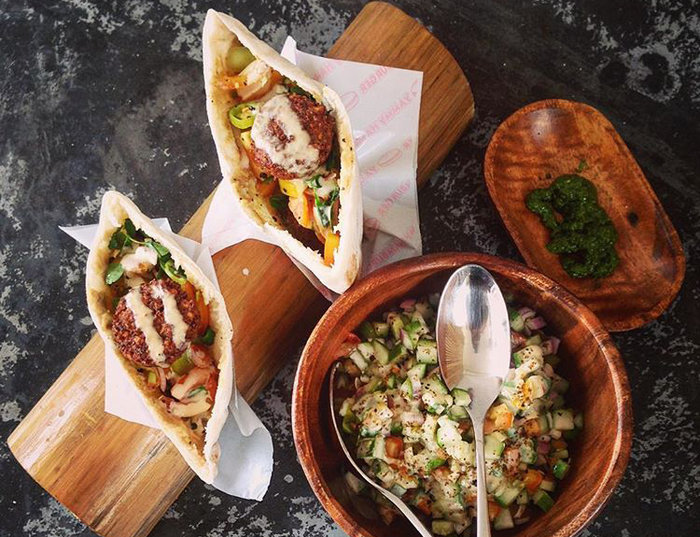 Happiness Beach Bar | @roniq
Filipino Fare
If you're willing to venture outside of town — and you should be, given that El Nido is all about adventure — then eat like the locals do at Tambok's. Among the dishes that exemplify their Filipino fare are chicken inasal (a must-have for fans of barbecue), pancit buko (a vegetarian option consisting of coconut and stir-fried veggies), and leche flan for dessert. Just as tasty is Happiness Beach Bar, which adds a Mediterranean flair to such Middle Eastern classics as shakshuka, fattoush, and falafel.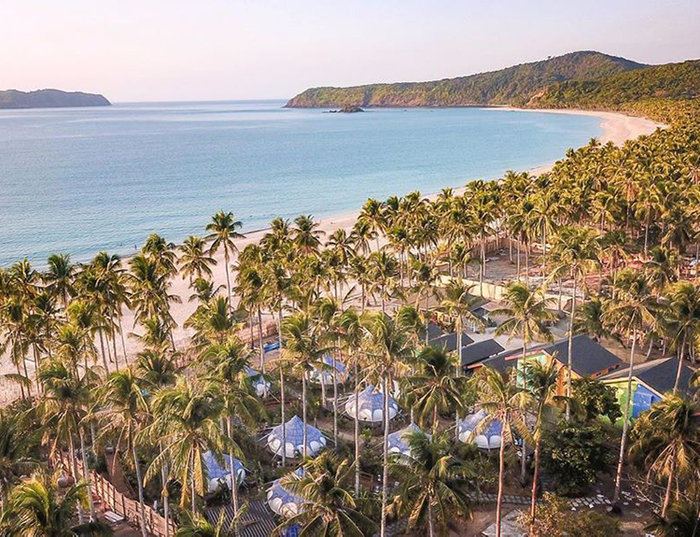 Nacpan Beach Glamping | @nacpanbeachglamping
Nesting Grounds
Considering how intense some of the activities you'll be engaging in are, it only makes sense to stay somewhere as tranquil as possible. The resort on Miniloc Island is that and more, with thatched-roof cottages hovering over the water and private verandas leading to jaw-dropping views. It's the local "Eco-Discovery" resort, which is to say that you can swim with the jack fish while checking out the house reef. Or, if you've never tried glamping (read: camping without the difficulty), Nacpan Beach is the perfect place to try it. With 16 deluxe (and air-conditioned!) tents connected by garden walkways, it's a low-key, surprisingly peaceful place to rest your head at night.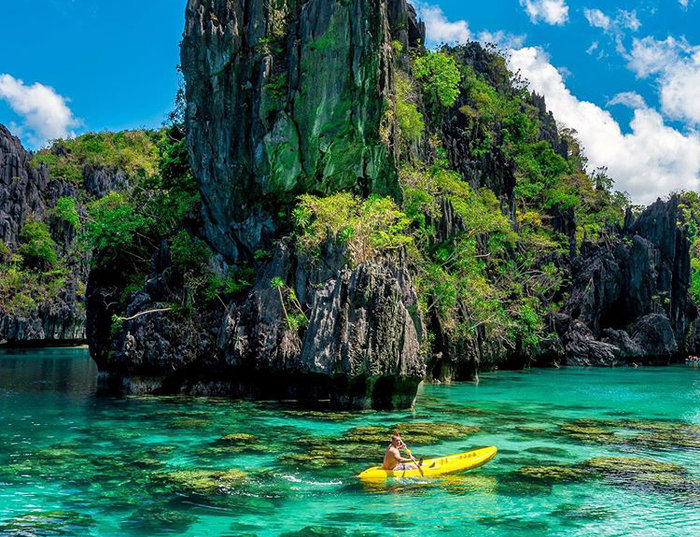 Big Lagoon, El Nido, Palawan | @thenolimitstraveler
Hike Uphill
"There is a small hill in El Nido downtown which you can hike up to within 45 minutes (easy hiking). There is a small admission fee of 300 pesos. Here you will have a great view of El Nido town, the coastline, limestones, and the ocean." – @thevappiway