É quase impossível decidir o que se ama mais no Porto. Desde a grandeza dos prédios cobertos de azulejos que se alinham em cada rua, até a vibração descontraída e carismática dos habitantes locais. Talvez sejam as ruelas charmosas que levam a vistas encantadoras ou a orla movimentada pontuada pela brisa salgada. Seja o que for, terás dificuldade em nomear algo que não gostes nesta cidade ensolarada mas mais fria que Lisboa (vê o guia
aqui
).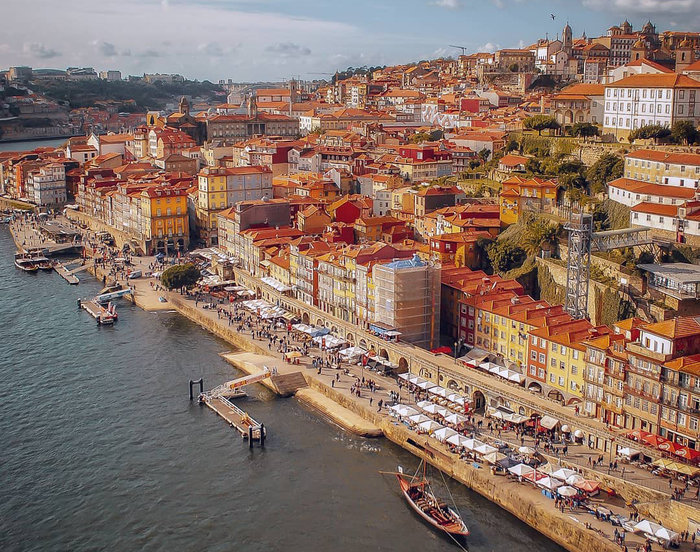 Porto, Portugal | @gelofc23
It's nearly impossible to decide what to love most about Porto. Maybe the grandeur of the tile-covered buildings that line each street. Or the laid-back and charismatic vibe of the locals. Maybe it's the charming backstreets leading to better and better views or the bustling waterfront punctuated by salty breezes. Whatever it is, you'll be hard-pressed to name something you don't like about this sunny and cool city.
Fun Fact:
Gustave Eiffel (yes, the brain behind the Eiffel Tower) was part of the production process of Porto's two iconic bridges.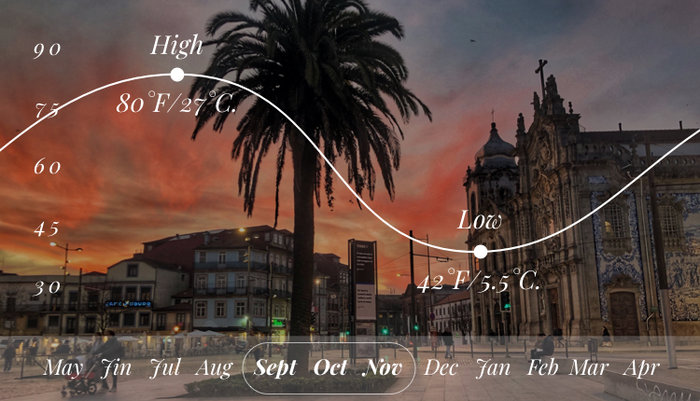 @cjairzinho
September — November
Porto enjoys moderate temperatures year-round, which makes it an attractive option for a European itinerary. Summer is a popular time to visit, with breezy temperatures and sunshine, but also spiking prices and crowds. Though fall sees a little more rain, prices drop and crowds thin out. Fall also features beautiful colors just in time for harvest season in the Douro Valley. Just remember to bring a rain jacket for the occasional drizzle.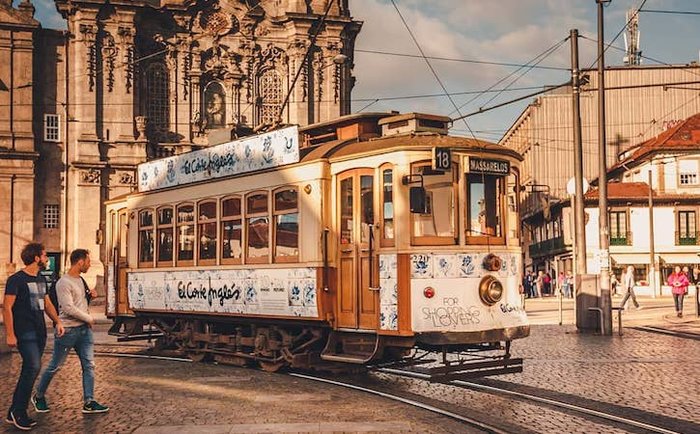 #portonoinsta | @t1agosantos
I've got the Blues
Porto is well-known for its stunning architecture, a mix of opulently-designed churches, palaces and even train stations that are a wonder to behold. Many of these structures feature Porto's famous azulejos, blue and white tiles that add a little something extra to the design. Take a walking tour of the city to see spots like Sé do Porto, one of the oldest churches in Portugal, and the São Bento Railway Station with its tall windows and artful walls. Wander through the ornate halls of Palacio da Bolsa before making your way to theChurch of São Francisco for even more eye-catching design.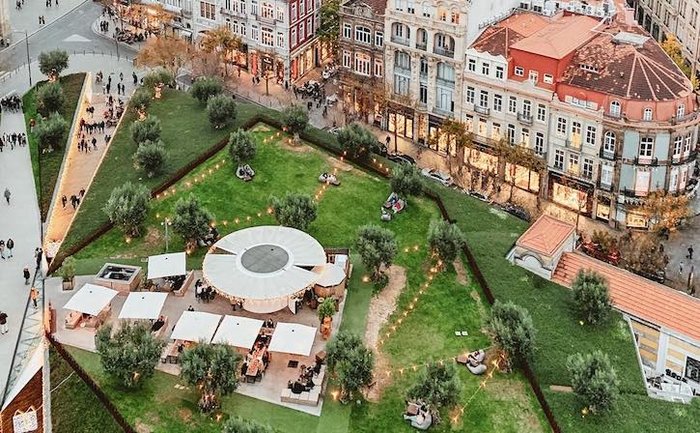 Torre dos Clérigos | @varsovianna
Get My Good Side
In Porto, it's all about the views. The historic core of the city is stacked on sloping hills, and exploring its ever-higher gardens, neighborhoods and towers will yield some incredibly stunning overlooks. Visit Jardins do Palácio de Cristal, a series of romantic gardens with fantastic vantage points overlooking the river. Find your way to Torre dos Clérigos, a striking tower with 360-degree views of the city. If the weather is right, grab a beer and hang out with locals at Jardim das Virtudes to watch the sunset over the Douro, capping off a perfect day.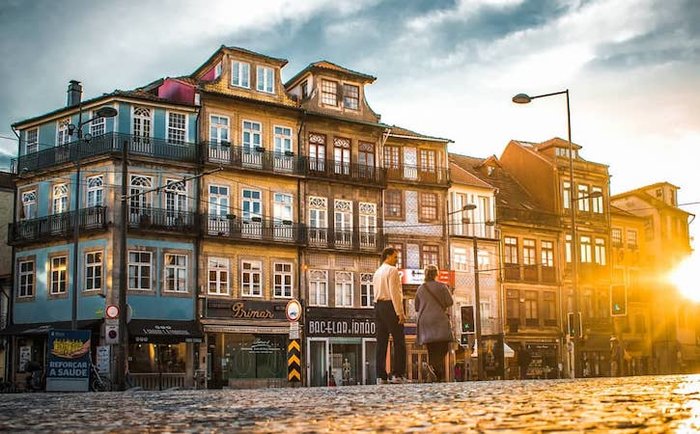 #visitporto | @twinsdestinations
When in Porto
When in Porto, life is laid back and you need to join the locals where they are. Stroll through the Praca da Ribeira, one of the oldest squares in the city, getting lost among the cafes and shops. Stroll Avenida dos Aliados, the main artery of the city, for more shopping and architecture. Peep the street art near Rua das Flores or head indoors for exhibits atMuseu Nacional Soares dos Reis. Book lovers should stop into Livraria Lello, a bookstore that will transport you to another world, while self-proclaimed winos would do well exploring the wine caves along Cais de Gaia.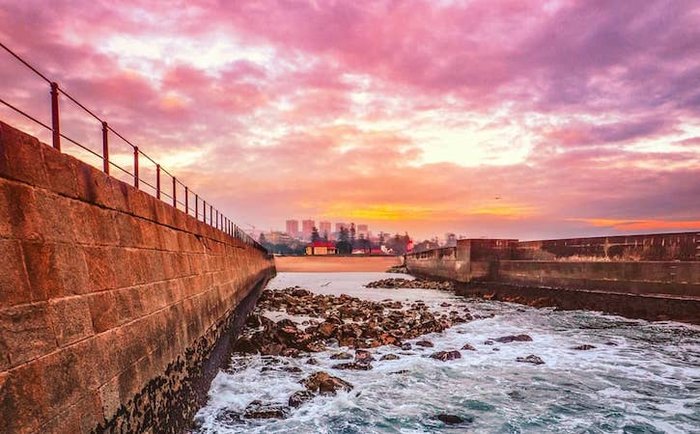 Oporto, Porto, Portugal | @rperspectives
Easy, Breezy, Beautiful
Porto sits along the Douro River, just a few miles from where it flows into the Atlantic. If you're staying in the historic center, explore the Ribeira waterfront or cross the Dom Luis I Bridge, taking your time so you can capture stunning photos. Follow the water and exploreFoz do Douro, the meeting point of river and ocean. Scattered with beaches, shops and delicious seafood restaurants, this corner of Porto transports you to a fashionable beach town. Walk along the waterside promenade to Felgueiras Lighthouse and enjoy a sunny afternoon of sand and surf. If you're ready to escape the city, head south down the coast to the Chapel of Senhor da Pedra, a wide sandy stretch of beach marked with a lonely chapel on the shore.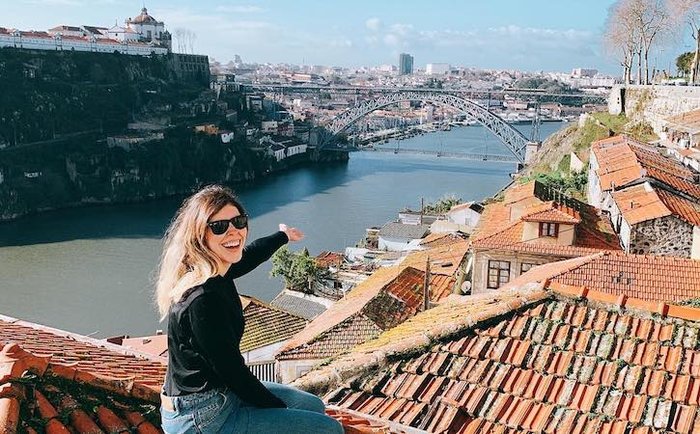 @maracujaroxo
"Douro is the golden path that connect lives in Oporto and its margins reveal the simplicity of its people. In this path, you will find narrow alleys, seagulls laughing at you, spicy francesinhas and a lot of bridges, but above all that you will find strong people who are proud of their history. People use to say that Oporto is not a city, it's a feeling." - @maracujaroxo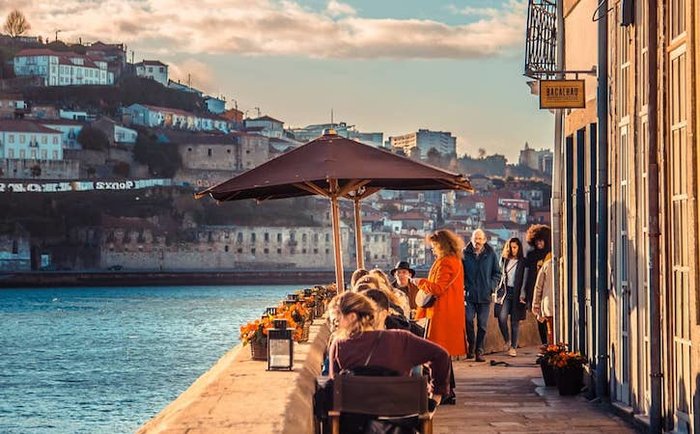 #portugalcomefeitos | @cruz__fernando
Portugal Petiscos
If there's one thing Porto is famous for, it's port, the sweet dessert wine manufactured in the nearby Douro Valley. Explore the wine cellars, or "caves," along the south side of the Dom Luis bridge to taste this sweet wine. For another traditional snack, grab a Francesinha, a layered meat sandwich covered in cheese and a spicy beer-tomato sauce. You can debate your favorite, but Cafe Santiago F serves up a mean entry. Breakfast should be spent at the Majestic Cafe, which more than lives up to its name with ornate decorations and delicious food options. When night rolls around try Maus Habitos, a restaurant that turns into a bar and concert hall at night. For dinner on a budget, search out some petiscos, the Portuguese version of tapas, at Brick Clérigos.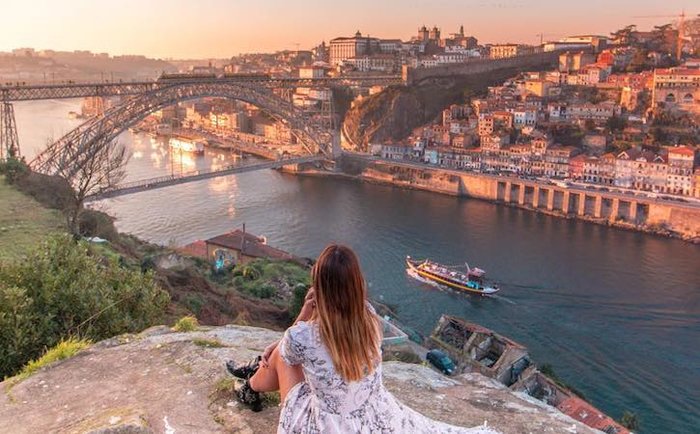 #porto | @dianamiaus
Snapshot
"Everyone is looking for the best vantage point to get the perfect shot over the city's red roofs. Including of course famous Ponte Luis I. And although there are lots of places to scout out to get great pictures, you might be surprised to find that one of the best views over town is when you're actually standing on the famous Ponte Luis I. Granted, the bridge won't be on the picture. But it's still totally worth the walk and the sight!" – @jo_lmk
Like the Locals
"Avoid being a typical tourist. Search for local art galleries, local shops, local and small restaurants. Don't be afraid to talk with random people on the street, they'll most likely wanna help since people from Porto are very proud of their city." – @alexogato