Na Área Metropolitana de Lisboa, residem cerca de 3 milhões de pessoas, sendo por isso a maior e mais populosa área metropolitana de Portugal. A Baixa Pombalina e o Chiado são o "coração" da cidade. Foi edificada sobre as ruínas da antiga cidade de Lisboa, destruída pelo grande Terramoto de 1755. Conhece um pouco melhor a esta linda cidade turística que é a minha Lisboa!
Go Discoverer!
If there's one city that embodies what it means to be a discoverer, it's Lisbon. Over the centuries, this city on the sea has been the gateway to the world, with numerous expeditions departing from its port to chart the unknown. These days, Lisbon oozes charisma, welcoming tourists with an easy-going and vibrant charm. With the Mediterranean sun overhead, cobblestone streets beneath your feet, and distant Fado music on the wind, it won't take long for you to fall in love.
Lisbon, Portugal
N 38.72° / W 9.13°
#FunFact
Vasco da Gama Bridge which crosses the Tagus River, is the longest bridge in Europe, stretching 12.3 kilometers (7.6 mi).
@heatherfellerphotography
Spring and Fall
You can visit Lisbon all year long, but keep in mind that summers are hot and crowded, while winters are mild but rainy. The seasons of change - spring (March-May) and fall (Sept-Oct) - offer a sweet spot for travelers to get the full Lisbon experience.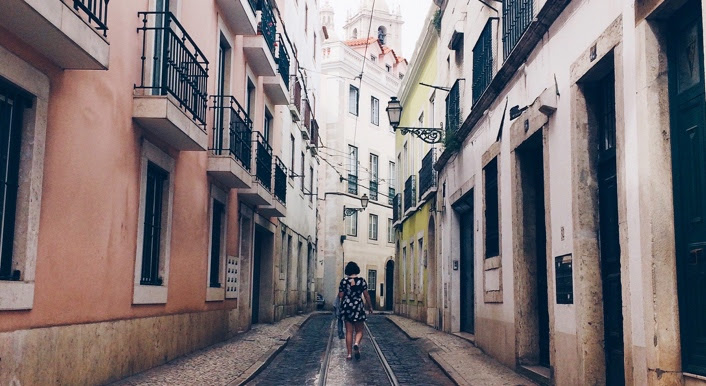 #lisbona | @ritaawesomeee
Lost in Lisbon
Getting lost in a new city is always an adventure, but if you can recognize the different regions of Lisbon, you'll always be able to find your way around.
Belem

The main draw of Belem is the magical little tower that sits on the Tagus river. Make sure to grab a pastry from the famous Pastéis de Belém down the street.

Alfama

The oldest district in the city, Alfama is ancient and enchanting. You can stop by the Lisbon Cathedral, or try to squeeze yourself onto Tram 28. Or, find a hidden cafe all to yourself.

Baixa/Chiado

One of the trendiest regions of the city, you can enjoy the historic center of Baixa alongside the lively, metropolitan shops of Chiado.

Bairro Alto

Sun's down? Grandma's asleep? Time to go out on the town! Slip up to Bairro Alto for some of the best bars and clubs to dance the night away.
Miradouro de São Pedro de Alcântara |

@mafaldamatias
I Can See My House From Here
Lisbon was built on seven hills, which means you're going to have aching calves at the end of the day. But it also means you'll have plenty of opportunities to get jaw-dropping views. There are multiple miradouros, or viewpoints, scattered throughout the city, like the popular Miradouro de São Pedro de Alcântara. You'll also find some of the best views at São Jorge castle, which overlooks the city.
@lenajoyy
Want to get out of the hustle and bustle of the city? Take a drive to Cabo da Roca, the westernmost point in continental Europe, to breathe in the salty sea air and see if you can spot the Americas.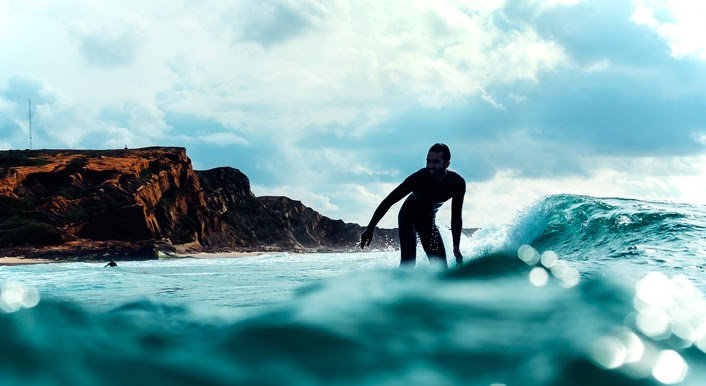 #lisboa | @jonathangarherr
How Do You Say "Hang Ten" in Portuguese?
Perched on the Atlantic Ocean, Lisbon is perfectly poised for radical waves. Carcavelos is one of the best known surf spots in Portugal, and is only 10 minutes from the city. You can also grab your board and check out these other beaches along the coast.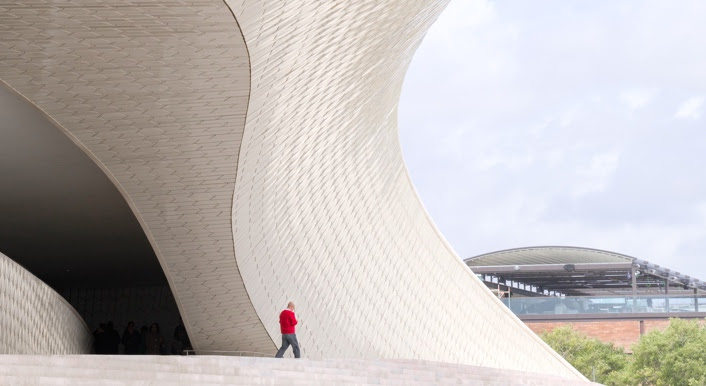 MAAT Lisboa | @felixmooneeram
For the Cultured Mind
Exploring the city will take up most of your time in Lisbon, so if you're ready for a quiet place to slow down and think, stop into one of Lisbon's iconic museums. From the National Tile museum, that showcases iconic Lisbon ceramics, to the MAAT, which showcases architecture and technology, you'll be occupied all day.
Victoria's Discovery
@victoria_neff
"We decided to walk back from our friends' wedding in Belem to our airbnb in Alfama. We saw people gathering on a rooftop building decorated with street art. A farmer selling artisanal treats greeted us with samples as we entered, and designers and creators dazzled us with their artwork as we strolled on. LX Factory is an urban hive of artists, inventors, writers, innovators, designers, chefs and creatives from all backgrounds perfecting their craft. When our feet were tired, we wandered into a huge bookstore, ordered tea and stuck our noses in books for the rest of the afternoon."
#pasteldenata | @sososotida
Calories Don't Count
You're going to be doing a LOT of walking in Lisbon. Which means you'll work up a massive appetite. Good thing Lisbon is a growing foodie paradise, with options to satisfy all tastes. One absolute MUST is a pastel de nata, aka egg tart. No day is complete until you've devoured one or twenty of these delicious pastries.
"If you're up for a very warm reception in the closest resto experience that you'll find to a home-cooked meal, try Taberna Anti-Dantas. Prepare to be warmly received, ask questions about the menu and revel in the ambiance. But pro tip: it's cash only, so bring those euros."
- @stewart_christophermichael
Restaurants
#lisboalive | Alfama Loft in the heart of Fado
Make Yourself at Home
It's hard to pick just one place to stay in Lisbon. From luxury resorts, to boutique hotels, to quaint apartments, there's a place for everyone. If you're looking to save your cash, check out Airbnb. Many of these apartments are less than €100 a night, and are hidden behind incredible historic facades.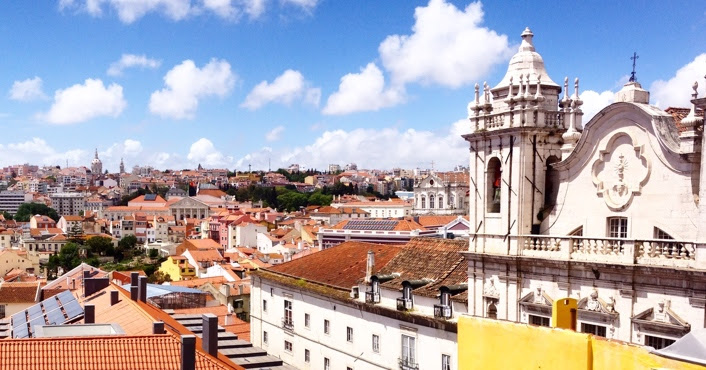 #lisbontram | @anaisrenauddesign
Travel Tip
Remember those 7 hills we were telling you about? Walking can be brutal on the knees, feet, lower back, and basically everything else. The Lisbon public transportation system is phenomenal, but can get a bit crowded (especially the famous trams). Keep an eye out for elevators that will take you from one street to another. You can also grab a tuk-tuk, a little rickshaw that will take you where you want to go for faster and cheaper than a taxi.