O Hygge foi o primeiro conceito dado a conhecer ao mundo, através do livro "Hygge: o segredo dinamarquês para ser feliz" de Meik Wiking, Presidente do Happiness Research Institute. Em Copenhaga há restaurantes com comida dinamarquesa e mexicana, uma estátua que já perdeu a cabeça muitas vezes e um sítio onde podes tirar fotos incríveis para o Instagram. Conhece a capital mais feliz do mundo!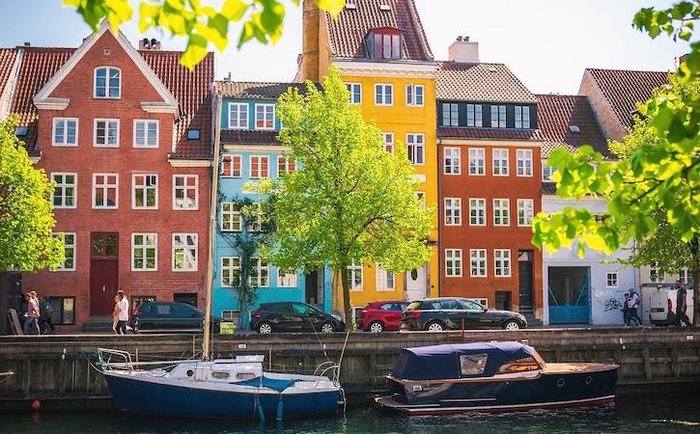 Copenhagen | @mthsbrndt
There's no doubt about it — Copenhagen is the cool kid on the block. Colorful and modern, effortlessly stylish and bright, the city is breezing into the future on a bicycle and we couldn't be more in love. With a cultural history just as fascinating as its modern citizens, you'll have difficulty balancing the weekly new attractions with the old classics. But once you stroll past rainbow-hued homes and charming canals, you'll come away utterly charmed.
Word to Know:
Hygge (pronounced "hoo-ga"): A word used to describe a feeling or moment that is extraordinarily cozy or charming. It's different for everyone, but typically captures a feeling of contentment with the simpler things in life, whether it's a night at home by the fire or a day spent with friends.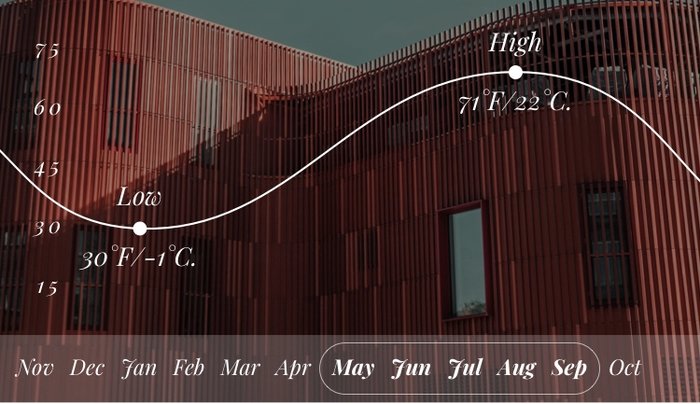 @kesniels
May — September
Copenhagen's weather isn't as extreme as many of its Scandinavian counterparts, but the peak travel time remains late spring through summer. This season is bright and pretty, with typically cloudless skies and warm weather. Of course, the wind coming off the water can make things unpredictable, but you'll generally enjoy wonderful sightseeing weather. Winter travel, though less popular, is still delightful for travelers who don't mind a little cold and less sunlight. The temperatures hover around freezing, and daylight is in short supply, but you can have a cozy Copenhagen visit with some warm coffee and Christmas cheer.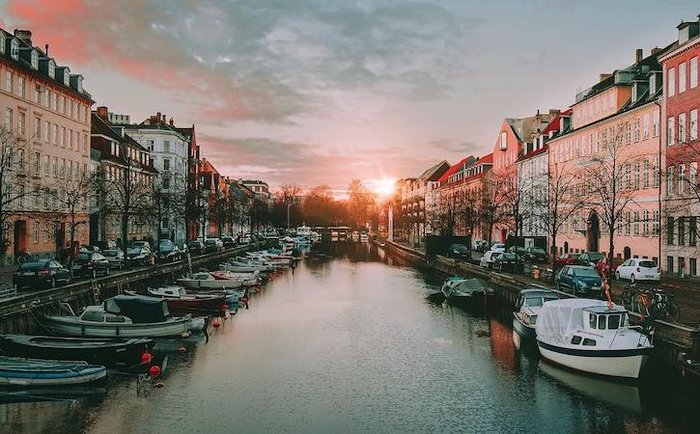 #visitdenmark | @gregda
Down By the Harbor
Canals don't typically invite swimming, but Copenhagen's waters are clean. Whether you're diving into a nearby swimming spot or just dipping your toes, you have to spend some time on or in the water. One of the best activities has to be renting a boat and cruising the canals for views of colorful houses perched along the water. If you don't have confident sea legs, just hang around Nyhavn, the bright waterside harbor with a slew of rainbow shops and restaurants that make enjoying the water easy. Then hop on a bike and ride the Harbor Circle, an eight-mile route that crosses over Øresund bridge and offers up stunning views.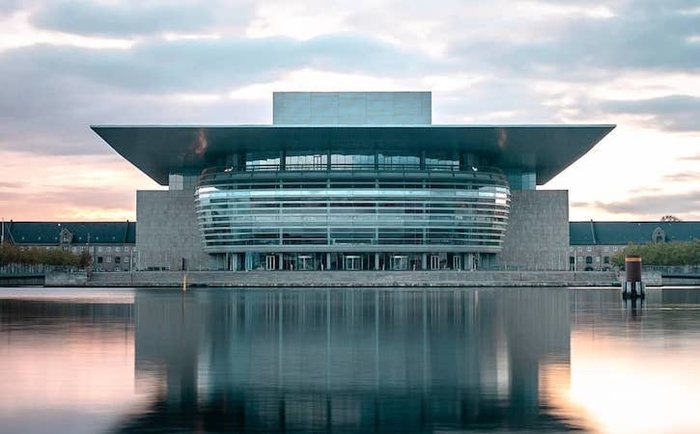 Copenhagen Opera House | @roar.reinert
Tivoli | @tobiashoiten
Some Good Fun
Did you know Copenhagen is home to the world's oldest amusement park? Just north of the city you'll find Bakken, which opened in 1583. The park is still in operation today, with a variety of rides and games open to families. If you want something slightly more modern and closer to the city center, check out Tivoli Gardens, the amusement park that was said to have inspired Disneyland. A treasure trove of bright lights, whirring game machines and fun rides, this park feels like magic.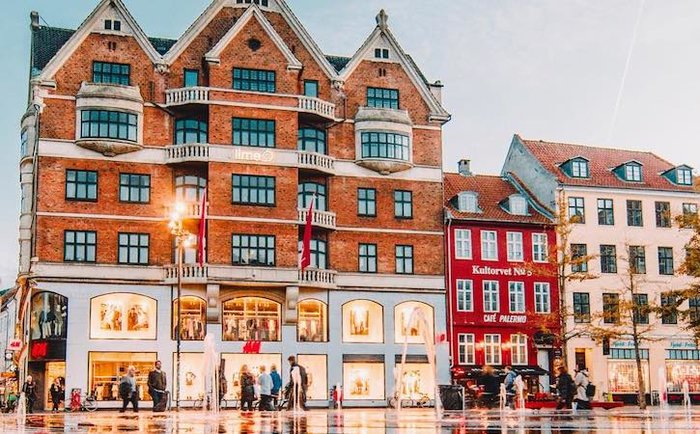 #cozycopenhagen | @koebenhavnsk
Add to Cart
Danish style is impossibly cool. If you feel the need to bring some home with you hit the shops along Stroget, one of the largest pedestrian-only shopping streets in Europe. Here you'll find plenty of boutiques, brand-name stores and even the flagship LEGO store. For something more local, visit Christiania, an alternative "freetown" of artists and hippies housed in an old military base. Today, visitors can explore organic restaurants, shop at souvenir stands or admire the local street art and music performances. Torvehallerne is another impressive permanent market with food and gift stalls that offer up perfect souvenirs.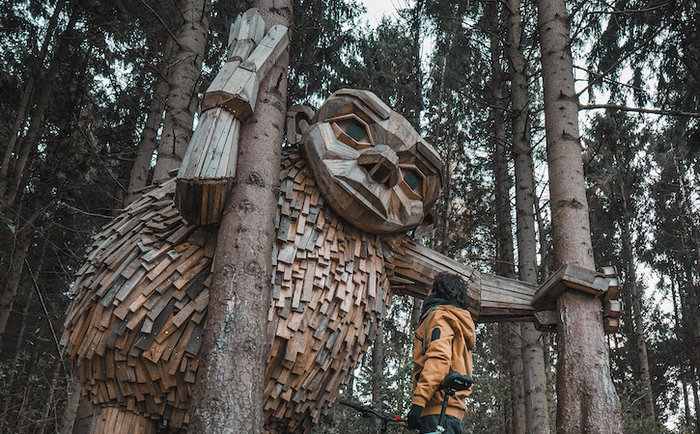 @kesniels
"I was in love with the artist Thomas Dambo, he created six wooden giants using recycled materials. Scattered around lush forests, meadows and by calm waters in suburbia Copenhagen, you'll meet the tall, quirky-looking wooden sculptures which are pretty far from your typical tourist attraction. Perfect for families who want to go beyond the usual touristy sights and attractions to enjoy nature, finding your way to the giants are a fun activity for older kids. Especially if you or your kids like that treasure hunt feeling."

#copenhageneats | @jessica.r.huang
Have a Danish
Copenhagen's culinary scene is recognized around the world, with 15 Michelin-star restaurants — including a four-time winner of World's Best Restaurant, Noma. But dining out doesn't have to break the bank. Pop into any bakery and enjoy delicious treats for relatively inexpensive prices, from sweet direktørsnegl to freshly baked bread. Grab a Danish hot dog at any of the numerous stands throughout the city, or try smørrebrød, an iconic open-faced sandwich from Ida Davidsen. Peruse the Reffen Street Food market, which is only accessible by boat or bike, for plenty of street eats from around the world. When you're ready for a nice sit-down meal, check out one of the city's many essential spots.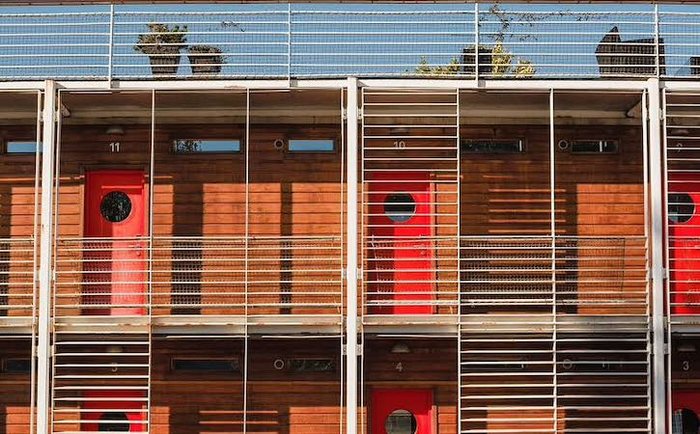 Hotel CPH Living | @sequoiakelley
Don't Float Away
Staying in the city center is preferable for most travelers who would like to walk everywhere, but it can be pricier. The good news is, it's not strictly mandatory to stay in the middle of things with Copenhagen's fantastic public transportation. Airbnb is a spectacular way to experience classic Danish-designed homes in cozy neighborhoods. For hotel options, try Wakeup Copenhagen for a cute budget capsule hotel with a central location. For a step up check out, Hotel Sanders, or Manon Les Suites which is a killer option for luxury and design. If you want something adventurous, try the 12-room floating hotel Hotel CPH Living.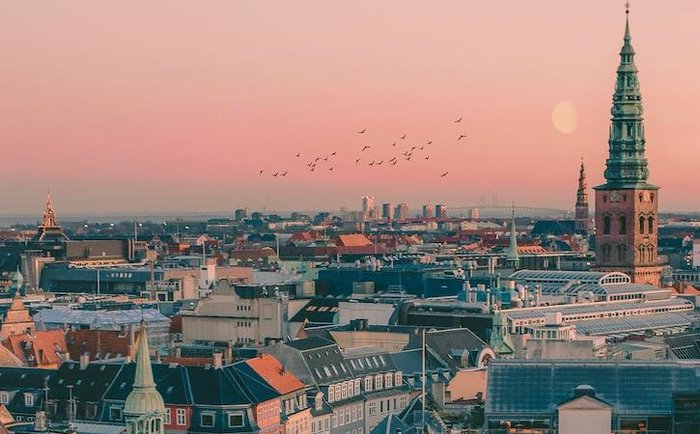 #wonderlustcopenhagen | @gregda
Copenhagen on the Cheap
"People usually say that Denmark and Copenhagen are expensive and it is partially true. Eating out and hotels can be a bit pricey, but on the other hand, most museums, attractions and street food are quite affordable. It is definitely possible to stay in Copenhagen without breaking your budget." – @2balticnavigators
Get Moving
"Copenhagen is very easy to get around on foot, but the public transport system is also excellent. There is above ground (tog) and underground (metro) trains both of which connect easily with the airport. A Copenhagen card is well worth the investment if you're planning on staying a few days. It includes entry to most attractions and free public transport." – @bengodonnell
Be Prepared
"Always bring a sweater as the weather can bring rain easily in Copenhagen. If you want to look like a local Dane, wear mostly black or neutral tones. Danes are very kind and helpful people, but just reserved at first." – @katjas_fashion_blog