Com uma vibração medieval e sensibilidade moderna, Tallinn está entre os destinos mais promissores da Europa. Como capital e maior cidade do país mais avançado digitalmente do mundo, é uma prova positiva de que um lugar pode olhar (e, em alguns aspectos, viver) o futuro enquanto se apoia nas orgulhosas tradições do passado. Tallinn é o tipo de cidade que poucos pensam em visitar, mas toda a gente que está lá ama e não há tempo como o presente para descobrir o porquê.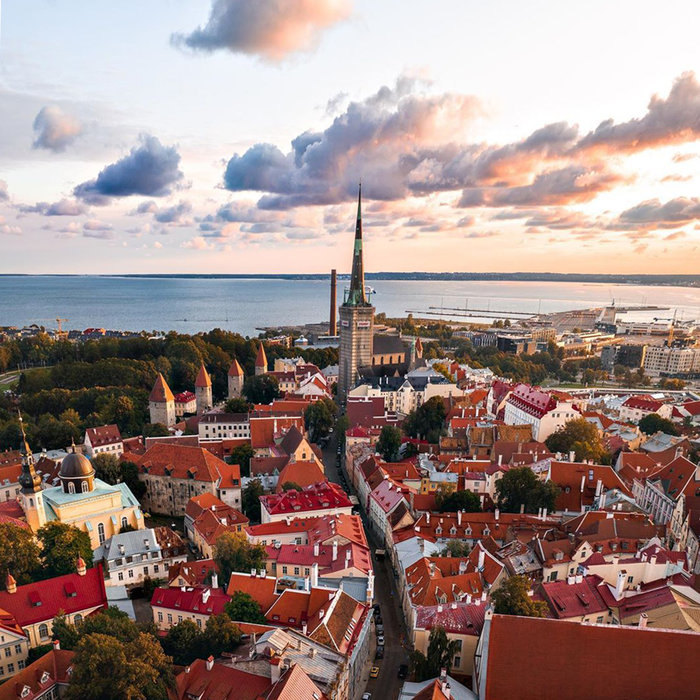 Tallinn, Estonia | @filippo_cesarini
With a medieval vibe and modern sensibility, Tallinn is among the most up-and-coming destinations in Europe. As the capital and largest city of the world's most digitally advanced country, it's proof positive that a place can look to (and, in some respects, live in) the future while drawing from the proud traditions of the past. Tallinn is the kind of city that few think to visit but everyone who's been there loves, and there's no time like the present to find out why.
Fun Fact:
Tallinn was known as Reval until Estonia gained its independence from Russia in 1918.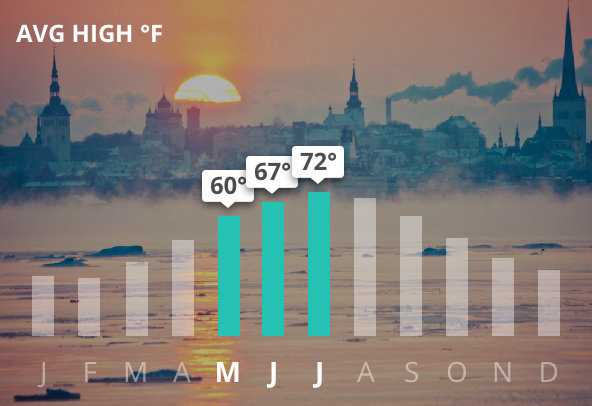 #tallinn | peeterv
May — July
This being Northern Europe, summertime in Tallinn is surprisingly mild — think high 60s and low 70s (Fahrenheit, that is). That alone makes May and June a great time to visit, but Midsummer — known locally as Jaanipäev, or St. John's Day — seals the deal. The sun barely sets on the longest day of the year, which in Estonia is the second-biggest holiday besides Christmas, and all kinds of revelry take place. Prepare to drink, dance, and even jump over a bonfire or two.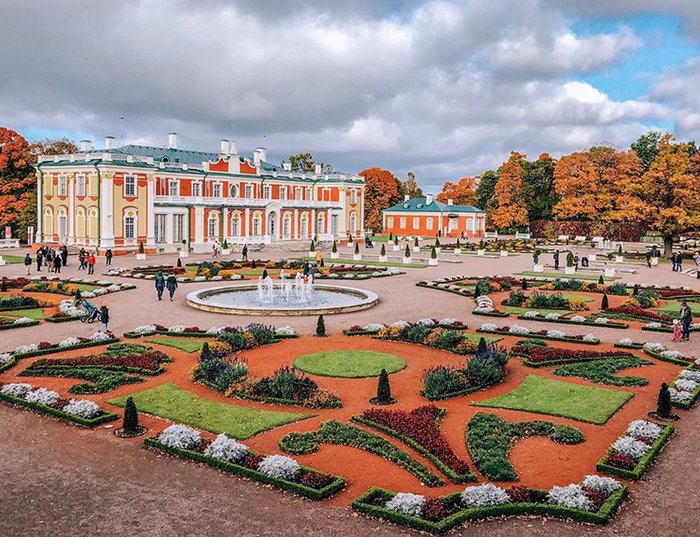 Kadriorg Palace | @alextseval
A Walk in the Park
At once a palace, museum, and park, Kadriorg has been stunning visitors for three centuries. Peter the Great built the Baroque wonder for Catherine I in 1718, and though its purpose has changed — it has long served as a cultural center open to non-royalty — its beauty has not. Two branches of the Art Museum of Estonia are located on its grounds, which is to say that there's no better place in the world to see the country's art while walking through an architectural marvel.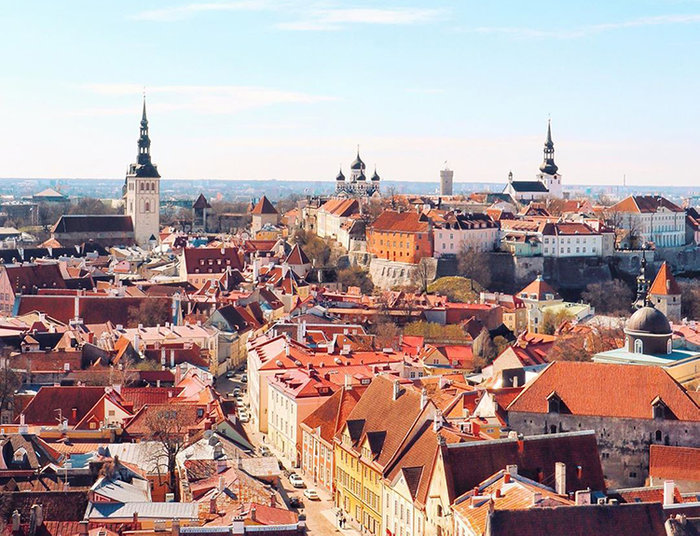 Old Town Tallinn | @victoriaamber
Open the Gates
Like most European cities, Tallinn is old. Also like a lot of European cities, its Old Town is not to be missed. A UNESCO World Heritage Site since 1997, it's one of Europe's most well-preserved medieval towns — cobblestones, churches, and all. Tallinn's fairytale vibe is felt most strongly here, especially since you enter the area via Viru Gate. This is also where you'll find the centuries-old marketplace Town Hall Square, where legend states that the first-ever Christmas tree was displayed in 1441.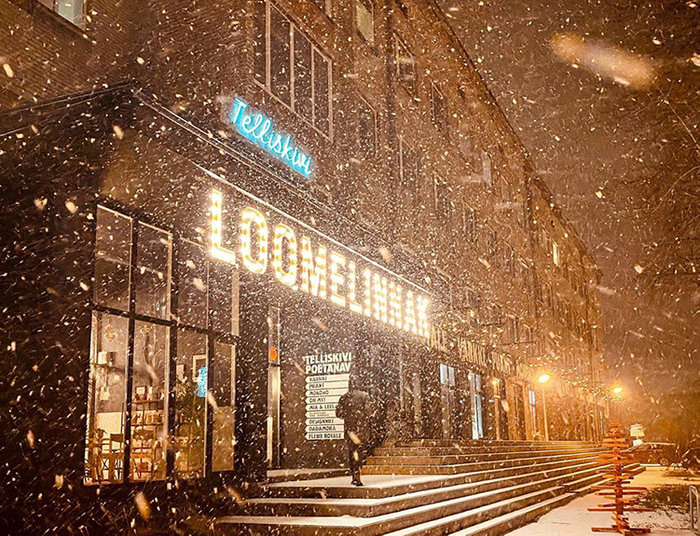 Telliskivi Loomelinnak | @loomelinnak
Telliskivi Loomelinnak
All these historic landmarks may have you thinking that Tallinn is old and stuffy. Not so, as Telliskivi Creative City proves. This complex is as of-the-moment as it gets. There's street art, boho shops, art studios, and plenty of places to grab a bite to eat. The area itself is fascinating, doubly so when you consider the way it coexists with Tallinn's more classical sensibility.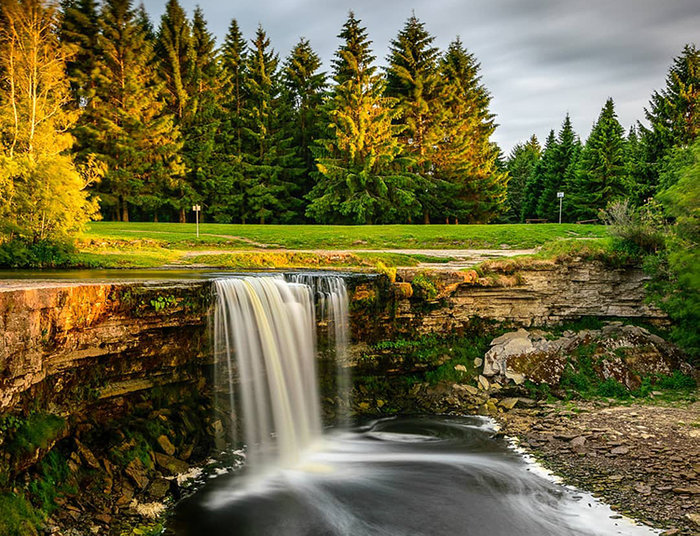 Jägala Waterfall | @urmopaju
The Rivers and the Lakes That You're Used To
Less than 30 minutes from the city proper is Jägala, the widest natural waterfall in Estonia and the perfect spot for a picnic. Some 25 feet tall and 165 feet wide, it's even more striking when it freezes over in the winter and turns into a wall of icicles that would be vaguely creepy if they weren't so cool. For more of the great outdoors, hike the Harku Forest trail. It's on the longer side, but there are frequent rest stops and even more spots that demand to be photographed.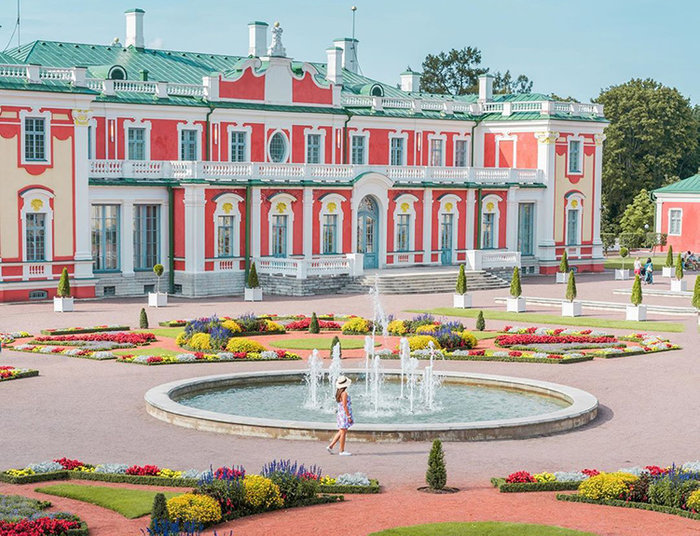 @globetrottingsu | @sudeepkbanerjee
"Of all the Baltic cities I explored last summer, Tallinn really stole my heart. This charming medieval city with its colorful squares, picturesque corners, and amazing view points had everything that will make you fall in love instantly! If you visit this beautiful city, don't miss the magical sunrise from the Patkuli viewpoint—it will leave you speechless!"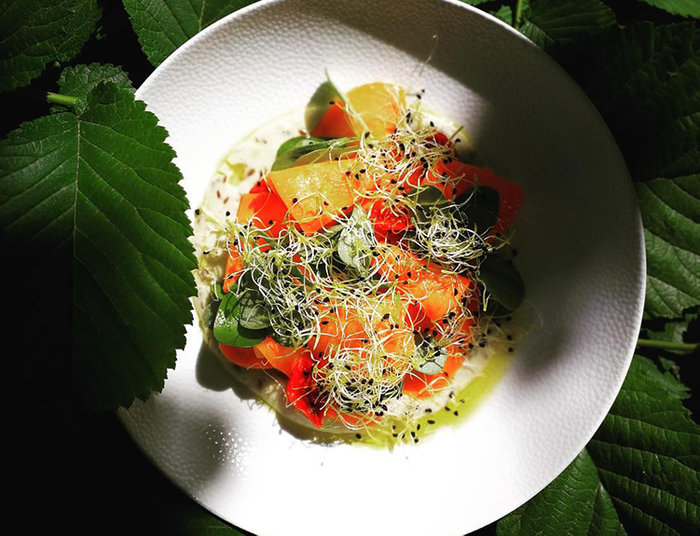 Leib Restoran | @leibrestaurant
Black Bread
What's Estonian food like, you ask? Just talk to the folks at Leib ("black bread"), a farm-to-table restaurant devoted to all things local. The menu changes with the seasons, but the quality does not — from beetroot tartar on grilled sourdough to slow-cooked lamb sourced from nearby Muhu island, this is a culinary experience unlike any you've had before.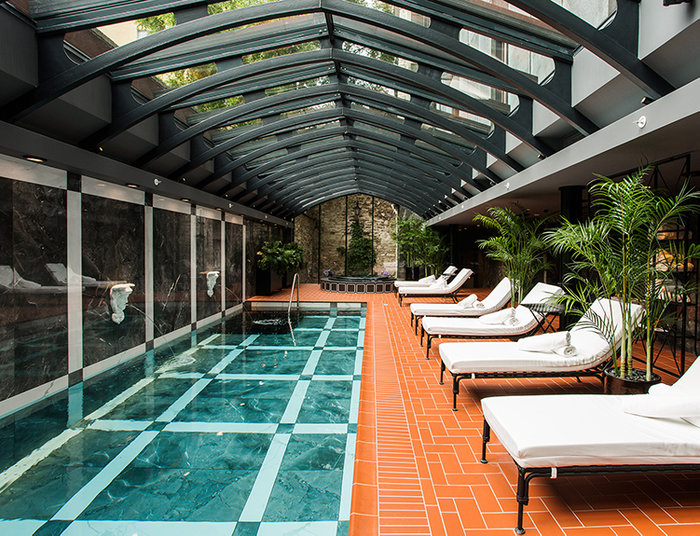 Hotel Telegraaf | Hotel Telegraaf
Spa Day
Surely no one establishment can be a hotel, restaurant, and waterpark all at once? Kalev can, dear reader, and it can do it for under $100 per night. The waterpark is essentially a very large indoor pool complete with fittingly large slides, plus a two-floor sauna oasis with everything from a Japanese bath to a classic Finnish spa. As for the actual hotel rooms, they're as chic as they are cozy. For something a bit swankier, treat yourself to a stay at Hotel Telegraaf. The building dates back to 1878, but the aesthetic is ultra-modern; add Restaurant Tchaikovsky and the awesome pool to the mix, and you may have trouble actually leaving.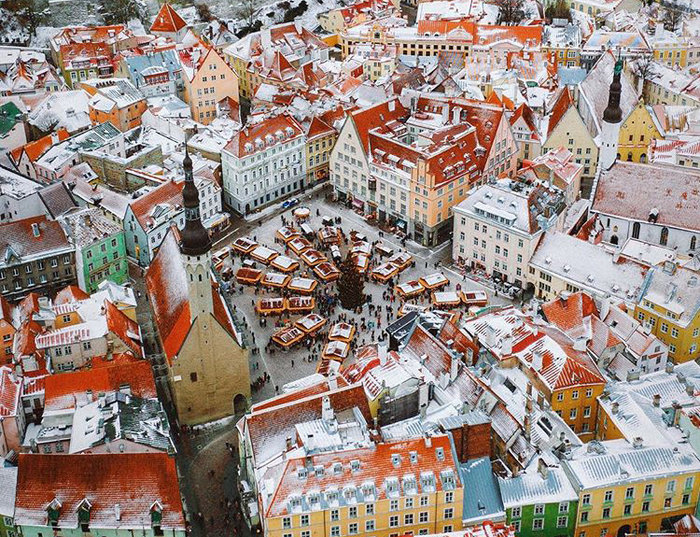 Tallinn, Estonia | @simonsnopek
View From the Top
"There are two beautiful points of view (accessible only by foot and open to the public) where you can see the entire city and also the Baltic Sea from above: Kohtuotsa Viewing Platform and Patkuli viewing terrace. If you are lucky enough you can become friends with seagulls that usually take a break from the exhausting flight to enjoy the breathtaking view (and sometimes to steal tourists' pieces of bread!)." – @wanderlustinguys