Uma vez nomeada a cidade mais sociável do mundo, Gothenburg passou por uma impressionante reinvenção nas últimas décadas. A segunda cidade da Suécia costumava ser conhecida em grande parte como uma cidade portuária industrial e, embora essa reputação permaneça parte de sua identidade - afinal, a Volvo está sediada lá - este elegante centro cultural é muito mais que isso: descontraído, moderno e discreto, é o Seattle para Nova York em Estocolmo.

SWEDEN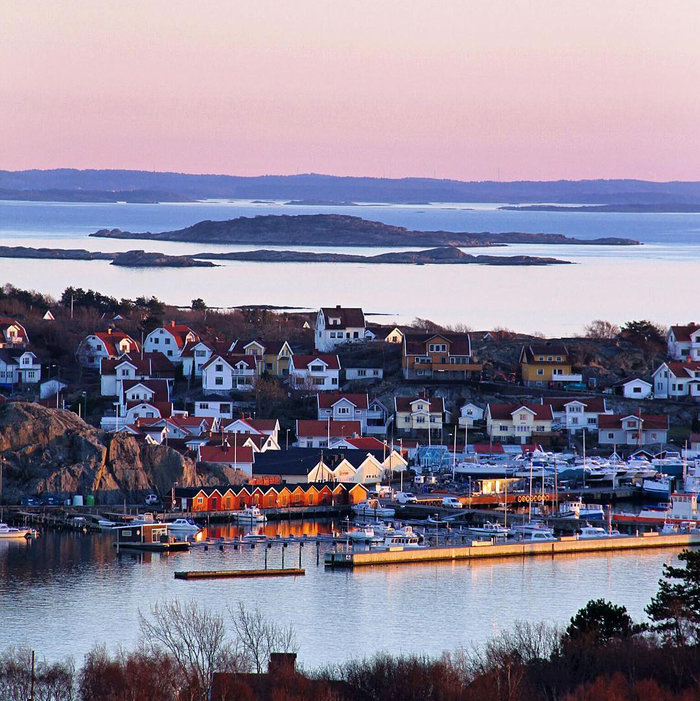 Gothenburg | @kerminennoora
Once named the most sociable city in the world, Gothenburg has undergone a striking reinvention in recent decades. Sweden's second city used to be known largely as an industrial port town, and though this reputation remains part of its identity — Volvo is headquartered there, after all — this sleek cultural center is so much more. Relaxed, hip, and understated, it's the Seattle to Stockholm's New York.
Fun Fact:
Gothenburg is the home of melodic death metal, one of Sweden's most famous musical exports.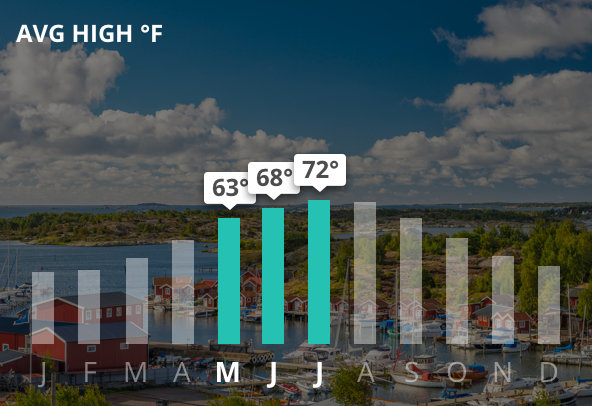 #gothenburg | Martin Wahlborg
May — July
Even at the height of summer, Gothenburg's climate is fairly mild. This makes the months of May, June, and July perfect for travel, especially for those who have a hard time with extreme heat. It rarely gets much warmer than 70 degrees Fahrenheit, and though rainfall isn't uncommon it's unlikely to keep you indoors for the day.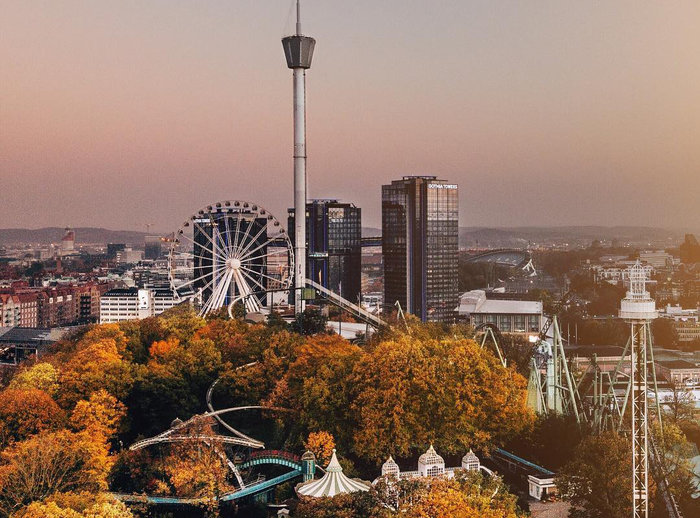 Liseberg | @joacim.w
Let the Games Begin
With 41 different rides and attractions — including Balder, which has twice been named the best wooden roller coaster in the world — Liseberg amusement park has been part of Gothenburg's cultural fabric since it opened in 1923. Thrillseekers will gravitate toward rides like Helix, the longest and fastest coaster in all of Scandinavia, while foodies will have to try the mulled wine and reindeer döner kebab. Halloween and Christmas bring seasonal attractions, and music is an essential part of the experience as well: everyone from Jimi Hendrix and the Beach Boys to Bob Marley and Led Zeppelin has taken the stage at Liseberg.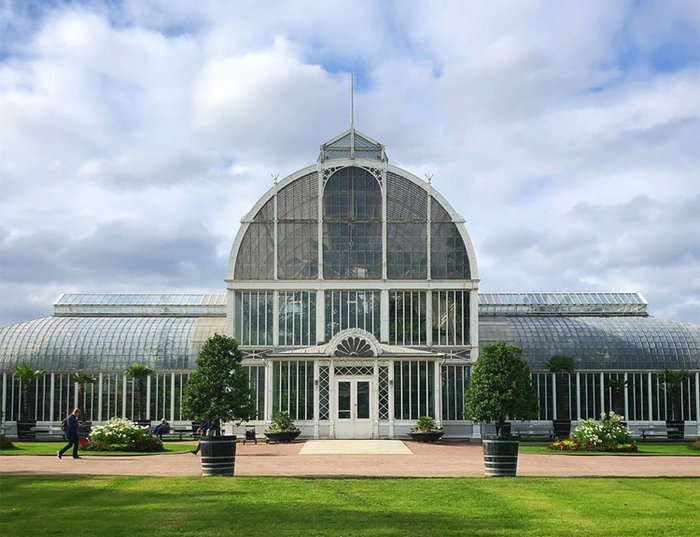 Palmhuset Göteborg | @raspberryswirl
Made in Sweden
Anyone who drives a Volvo knows they're reliable cars. Anyone who's been to the Volvo Museum knows it's surprisingly fun. It's a must for automobile aficionados, with pristine models of 1927's ÖV 4, 1972's VESC, and just about everything else the Swedish manufacturer has produced in the last near-century. The gift shop is great, too, despite not selling full-size vehicles. On the opposite end of the historical spectrum is Palm House, which first took root in the center of the Garden Society of Gothenburg in 1878. Like a huge, beautiful greenhouse, it's home to all manner of exotic plants and is an architectural beauty in its own right.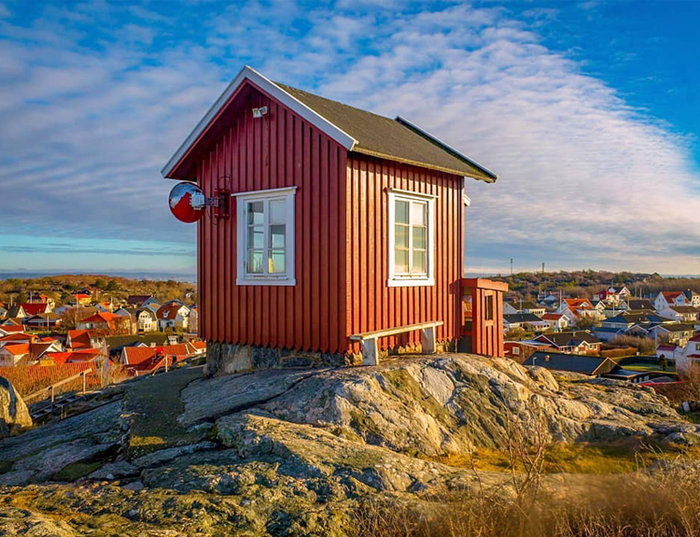 #gothenburgarchipelago | @rintoulphotography
Make Some Pals on the Go
Get out of the city for a day trip to the Gothenburg archipelago, a collection of more than 20 quietly beautiful islands. It's perfect for walkers and bikers, especially as no cars are allowed on the southern half. What is allowed: seal safaris, sea fishing, boat excursions, and other nautical joys. Köpstadsö, in the southern half, is one highlight — with only 100 full-time residents and no cars, it's the archipelago's smallest island. Vinga is another favorite among visitors for its lighthouse and natural beauty.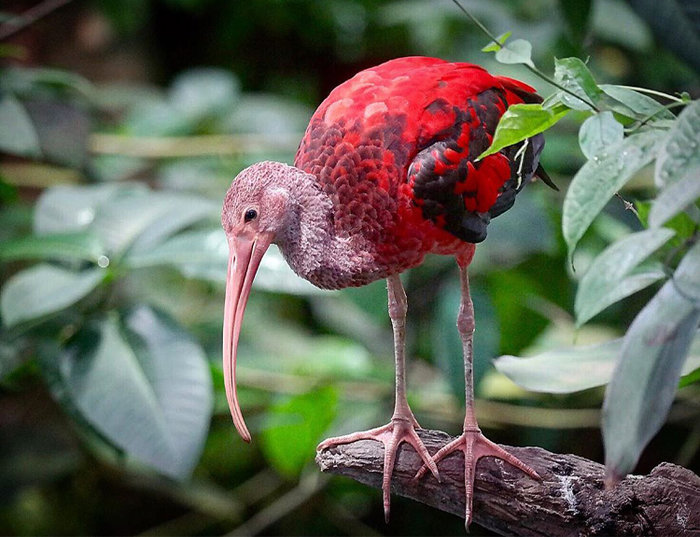 Universeum | @beritaanstad
The Universe Under One Roof
Universeum lives up to its name, presenting exhibits on everything and anything in the universe. The exhibits in the largest science center in Scandinavia are divided into six sections, each more compelling than the last: dinosaurs, crime investigation, space, deadly reptiles, chemistry, and marine life are just some of the topics covered by this family-friendly museum. There are seven floors, one of which is like a simulated rainforest complete with exotic birds and monkeys, not to mention a full aquarium.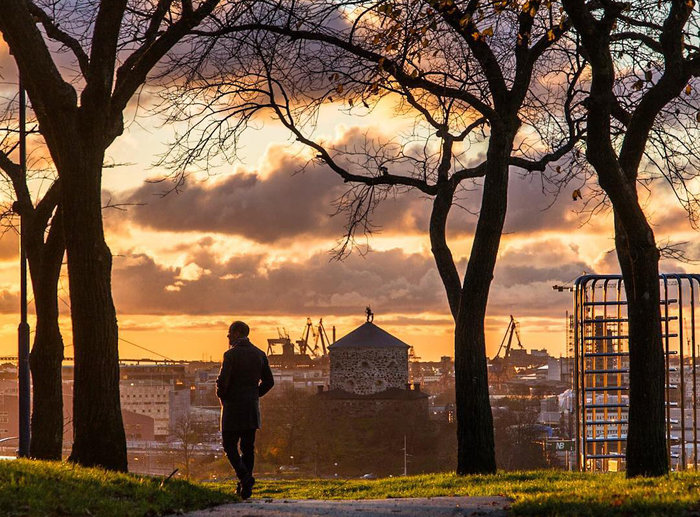 @goagoteborg
"Gothenburg is the second city in Sweden. A beautiful city by the ocean, it has lots of parks, canals, nice shopping, rooftops and a big amusement park. The short distance makes it best to discover the city by walking or you can always take the tram. There are a lot of good restaurants, beer halls, and places to get a cup of coffee or fika as we call it here."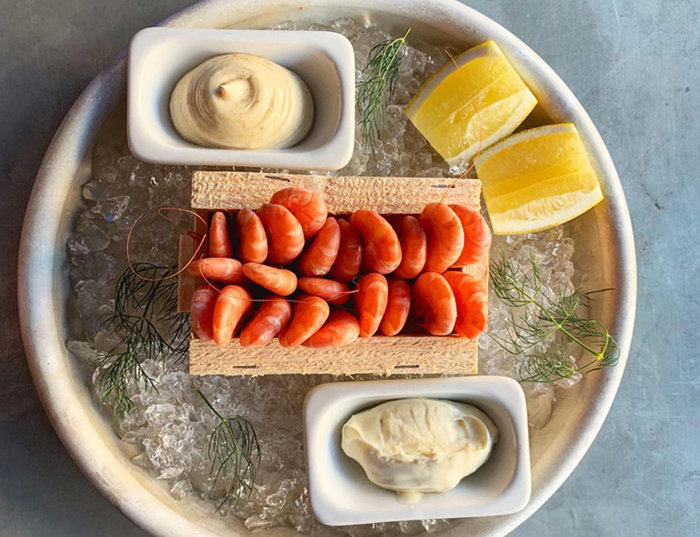 #smaka | @smakarestaurang
More Than Meatballs
If you're the type to travel in search of the best hamburger you can find, The Barn could be your final destination. It puts a Swedish spin on the classic, and it's no coincidence that many who've dined here consider it the best burger in Sweden. (The sweet potato fries are great, too.) And since you can't leave Gothenburg without trying authentic Swedish meatballs, stop by Smaka as well. With traditional Scandinavian fare of the highest quality, it'll make you miss Sweden before you've even left.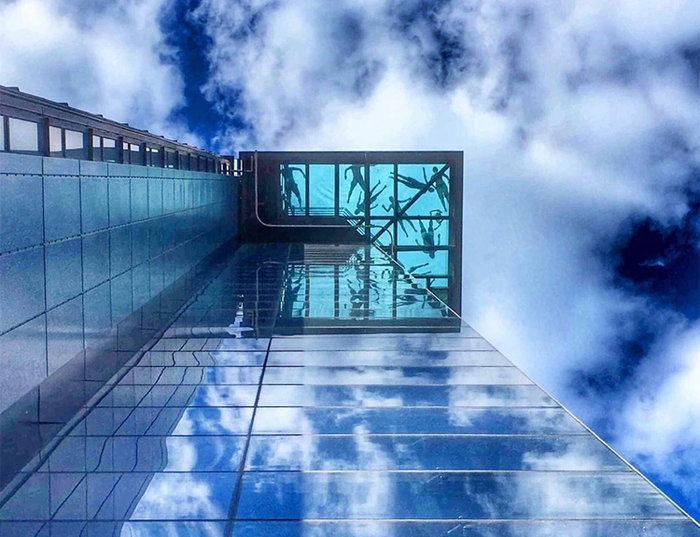 Upper House | @aquayogasweden
Sleep Like Royalty
Make your trip as regal as possible by staying at Hotel Royal, which has been treating visitors like kings and queens since 1852. Well known for its octagonal "tower rooms," Art Nouveau staircase, and hand-painted glass ceiling, the oldest hotel in Gothenburg is also one of the best. (If that's not enough to entice you, breakfast is included.) Another favorite among travelers is Gothia Towers, which is sleek in just the way you'd expect (and hope) of a high-end Scandinavian hotel — especially when it comes to Upper House, which occupies the top of this striking building.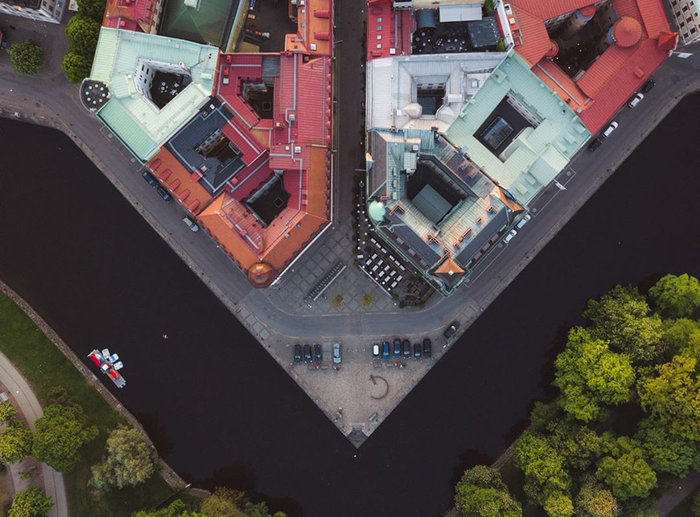 Gothenburg | @magnberg
Plant-Based
"Botaniska Trädgården, a botanical garden founded the same year as Liseberg, is a really nice place for some peace and calm." – @henrikstrandhede
Not All Who Wander
"The more you wander the more the city grows on you. Once you get five minutes away from the train station and head off, you pass through numerous parts of town in a very short period of time." – Chris J.
Hail a (Water) Taxi
"I really enjoyed following in the footsteps of the locals by using the local water-taxis — so very reliable, always on time, and a real example of the 'human-made' nature that is synonymous with Sweden." – @_ric_k