Nomeada a melhor cidade para viver do mundo por dois anos consecutivos, Viena também é um lugar incrível para se visitar. Atender a apelidos como a Cidade da Música (graças a Mozart e Beethoven) e a Cidade dos Sonhos (cortesia de Freud) não é tarefa fácil, mas a imponente capital da Áustria consegue isso com tranquilidade. Podes sentir a grande história enquanto caminhas pelas ruas, mas Viena quase não está presa no passado - e, enquanto continua a definir o que uma cidade moderna deve ser, ela torna-se essencial em qualquer excursão pela Europa.

AUSTRIA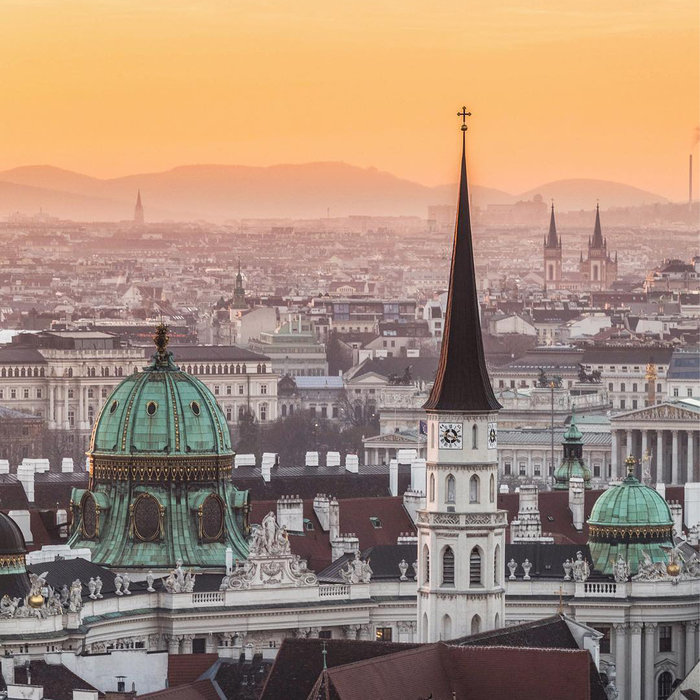 Vienna, Austria | @isachenn
Named the most livable city in the world for two years running, Vienna is also an incredible place to visit. Living up to nicknames like the City of Music (thanks to the likes of Mozart and Beethoven) and the City of Dreams (courtesy of Freud) is no easy feat, but Austria's awe-inspiring capital pulls it off with aplomb. You can feel its grand history as you walk down the streets, but Vienna is hardly stuck in the past — and as it continues to define what a modern city should be, it only becomes a more essential stop on any tour of Europe.
Fun Fact:
Vienna was Europe's third-largest city in 1910 (after Paris and London), when it was the capital of Austria-Hungary.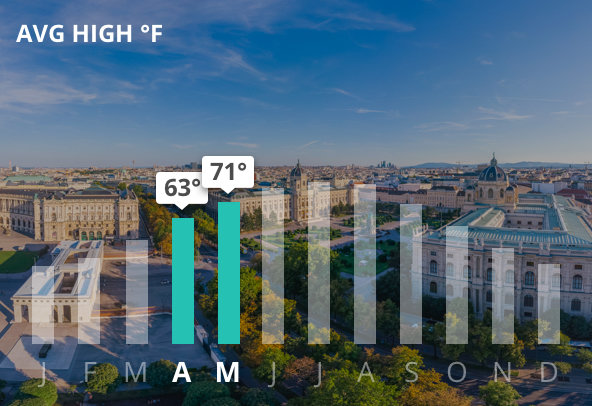 #wonderlustvienna | pawel.gaul
April — May
Like most major cities on the Continent, Vienna warms up as tourists arrive in the summer. Get ahead of the crowds by visiting in late spring, when hotels haven't raised their rates as high and the city is especially gorgeous. Rain shouldn't be much of an issue, but bundle up if you get cold easily.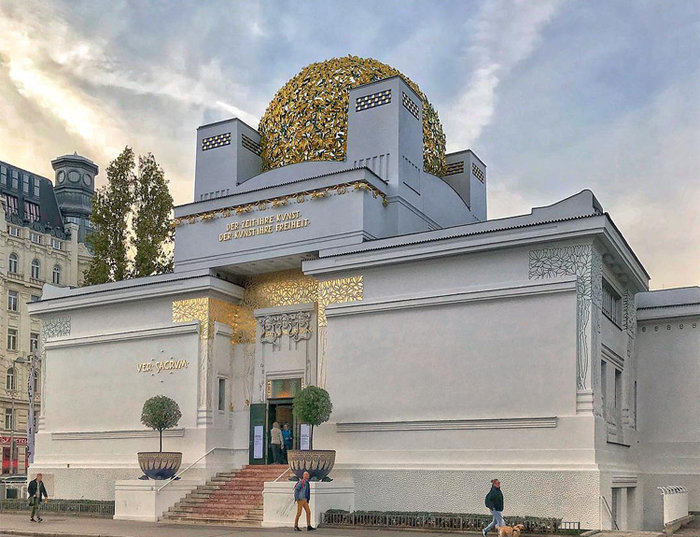 Secession Building, Vienna | @giorgio.davanzo
A Little of the Ludwig Van
"To every age its art, to every art its freedom." The most rebellious of Vienna's many art museums, the Secession Building was built in 1898 and still stands as an architectural representation of the Vienna Secession movement. Gustav Klimt's massive Beethoven Frieze remains its most famous work, but exhibitions of other important art are ongoing more than a century later. Just as important as anything inside is the Art Nouveau building itself, which is so iconic that it appears on Austria's €0.50 coin. (Speaking of Beethoven, make sure to visit his museum as well as the House of Music to learn about the city's unparalleled musical history.)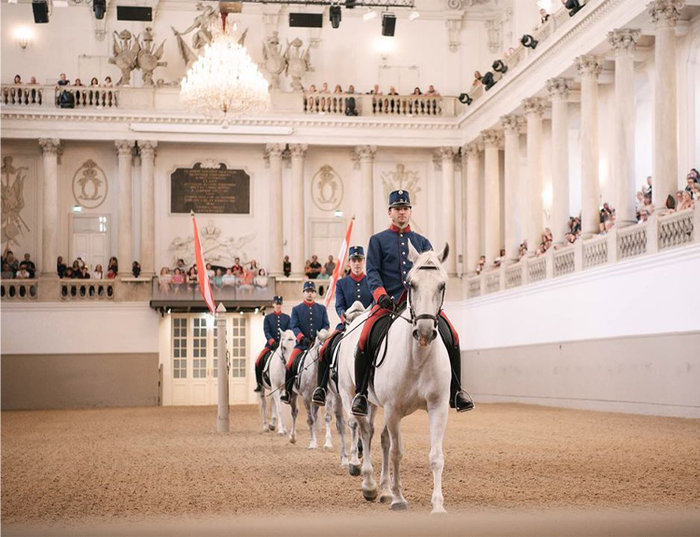 #spanishridingschool | @jessicabarfieldphotography
Horse Around With the Locals
As the oldest institution of its kind in the world, the Spanish Riding School has preserved the Haute École tradition of elaborate dressage for more than 450 years. The academy is famous for its beautiful Lipizzaner horses, which perform for wowed visitors on a regular basis. You don't have to be an equestrian expert to appreciate their graceful movements. The building itself is striking as well, like a time capsule dedicated to a bygone era.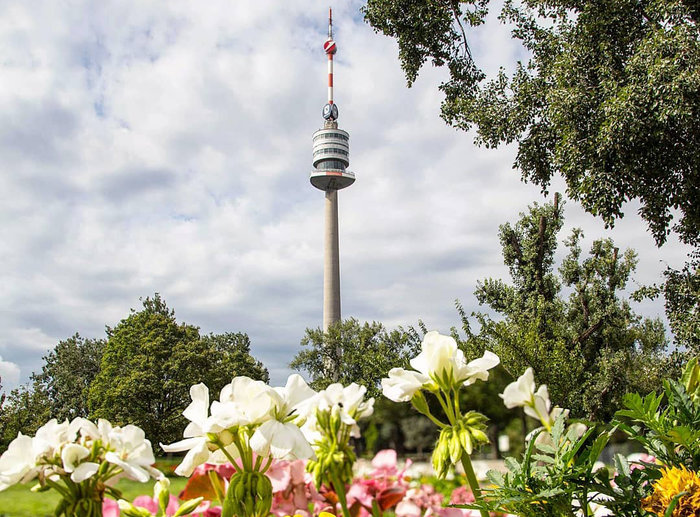 #donauturm | @ireneercolani_
View From the Top
The Donauturm, or Danube Tower, is the tallest structure in Austria — which is another way of saying it provides the best view of the city. Standing 827 feet tall, it's been challenging visitors to overcome their fear of heights since its construction 55 years ago. Those who make the ascent are always glad they did so, as Donauturm's panoramic views are breathtaking in more ways than one. In addition to the viewing terrace, there's also a restaurant, café, shop, and even a beer garden (that last one's on the ground, alas).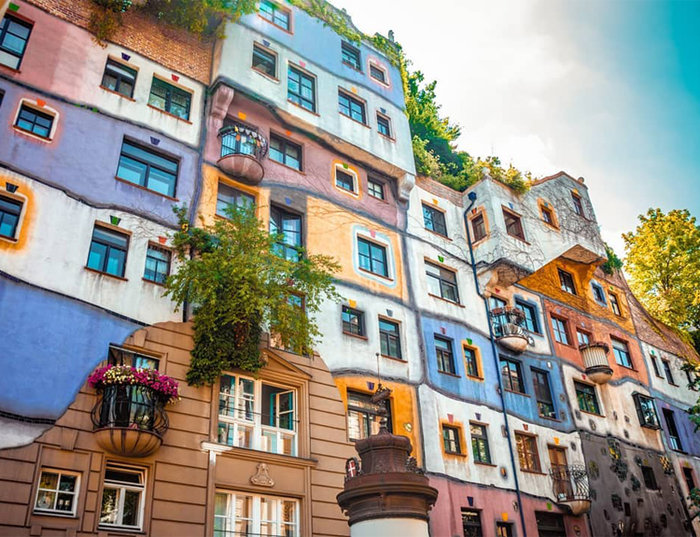 #hundertwasserhaus | @borntraveller_1
The House That Hundertwasser Built
Anyone with even a passing interest in architecture will kick themselves for missing the Hundertwasser House. With its multicolored facade, quirky angles, undulating floors, and more than 200 trees growing inside and on top of it, it's the most pleasingly strange apartment building you'll ever encounter. The off-kilter residence is named after its designer, Friedensreich Hundertwasser, who refused payment for his work. And since Vienna abounds with awe-inspiring buildings, continue your tour at the Belvedere and Hofburg for more architectural eye candy.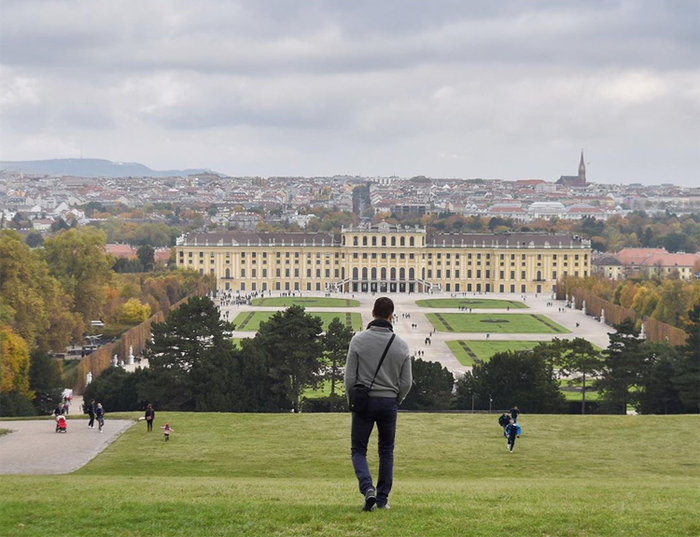 @javipazos89
"To be in Vienna is to feel the power of a city. Modern and at the same time imperial, it can take you to other centuries. Buildings, palaces, gardens, and other attractions that you will not find anywhere else in the world. An elegant city you must visit at least once in life."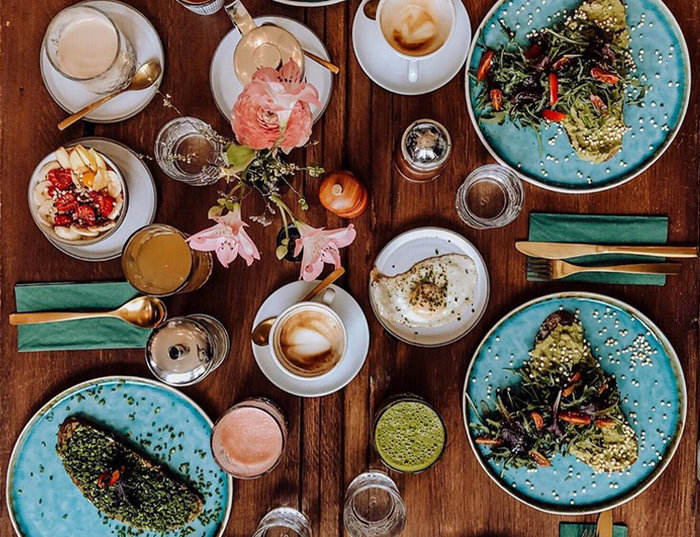 Hildebrandt Café | @meanwhileinawesometown
Cutlet Supreme
As you've probably figured out by now, Wiener schnitzel means "Viennese cutlet" and is one of Austria's national dishes. For the best in the city, try Wiener Wiaz Haus. It's been open since 1898, and in that time has perfected Vienna's most famous culinary export. For something quite different, go with the Hildebrandt Café. Nestled inside the Austrian Museum of Folk Life and Folk Art, it's the ideal spot for light refreshments in the middle of a busy day.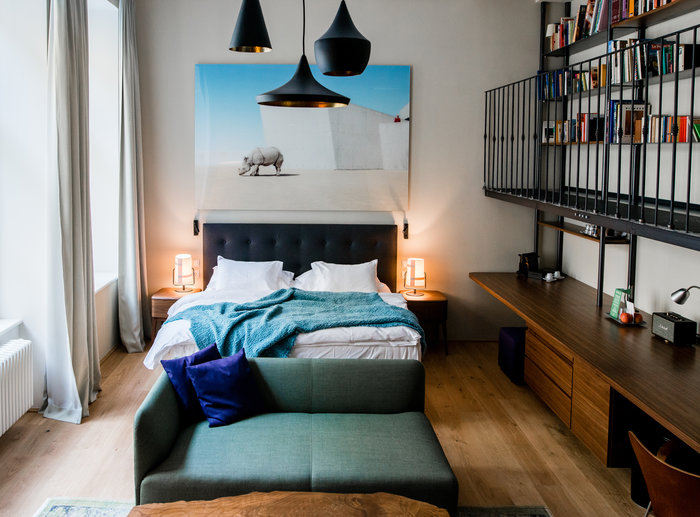 Hotel Altstadt Vienna | @altstadtvienna | @constantin_photography_
Art Meets Architecture
There are many fine hotels in Vienna, but only one considers keeping its guests happy and comfortable an actual art form. That would be the Altstadt, a four-star establishment with five-star design. Every room is different, an exclusive collection of contemporary art is housed onsite, and an overriding commitment to the concept of Gemütlichkeit — a distinctly German take on comfort and friendliness — make for a singular experience.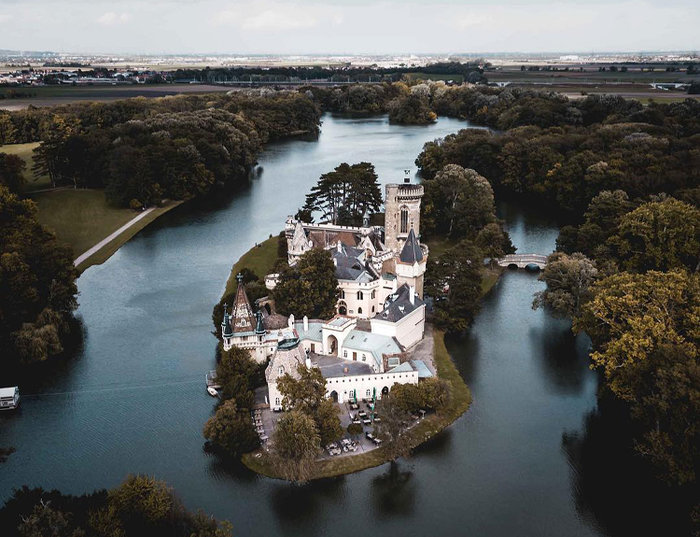 Laxenburg | @f.dudek
A Breath of Fresh Air
"Go to some parks — they are peaceful, beautiful, and well taken care of." – @maadlhy
Horse-Drawn
"I was not a long time in Vienna and if you find yourself in the same situation I advise a fiaker. You will see all the significant places, the most beautiful alleyways, and moreover poslovice tour." – @raverloum