Mais do que apenas a capital e a maior cidade do país, Vientiane é o centro económico e espiritual de Laos. Esta "cidade de sândalo" - também conhecida por muitos como "cidade da lua" - é uma verdadeira jóia escondida, e não apenas porque costumava abrigar o Buda Esmeralda. Ela é também muito divertida: Vientiane tem tantas lojas de macarrão quanto estátuas de Buda, sem mencionar a maravilhosa arquitetura do velho mundo e um mercado noturno imperdível.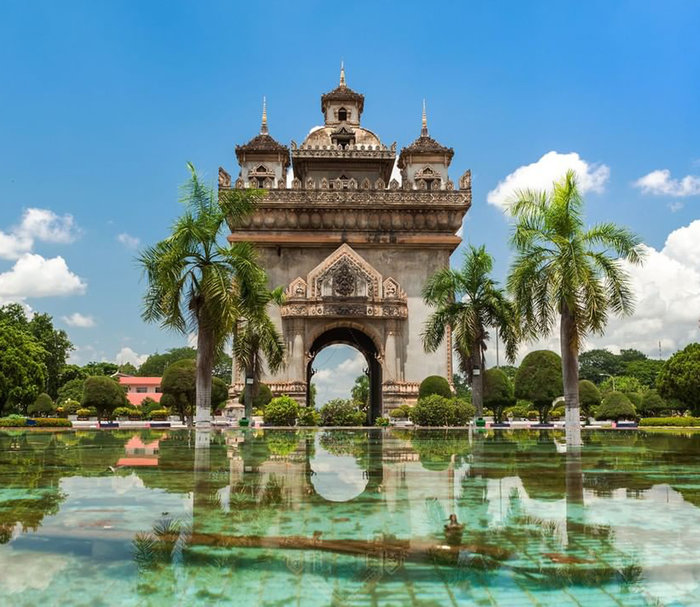 Vientiane, Laos | @thelifestyleiwant
More than just its capital and largest city, Vientiane is Laos' economic and spiritual center. This "city of sandalwood" — also known by many as "city of the moon" — is a true hidden gem, and not just because it used to house the Emerald Buddha. For all that, it's also quite fun: Vientiane has as many noodle shops as Buddha statues, not to mention gorgeous old-world architecture and a must-see night market.
Fun Fact:
The city is connected to Nong Khai, Thailand via the Thai–Lao Friendship Bridge.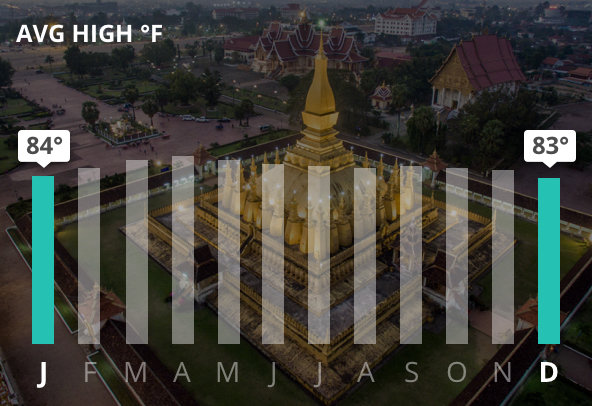 Vientiane, Laos | Drone By Jettana
December — January
Vientiane's tropical climate means the weather is split between wet and dry seasons, with the latter beginning in November. With that in mind, visit at the end or beginning of the year — December and January see temperatures ranging from roughly 60-80°F, with precious little rain and relatively low humidity.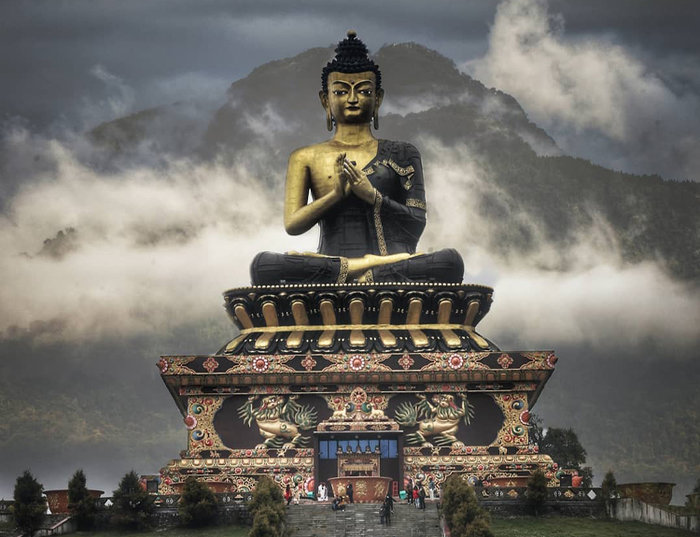 #buddhapark | @sikkim_photography
Sculptural Serenity
A sculpture park containing more than 200 Buddhist and Hindu statues, Buddha Park has been attracting blissed-out visitors for well over half a century. Despite its name, it's home to more than just Buddha imagery — everything from concrete humans and animals to gods and demons is on display. There's even a pumpkin featuring representations of Earth, Heaven and Hell among the park's more outré offerings.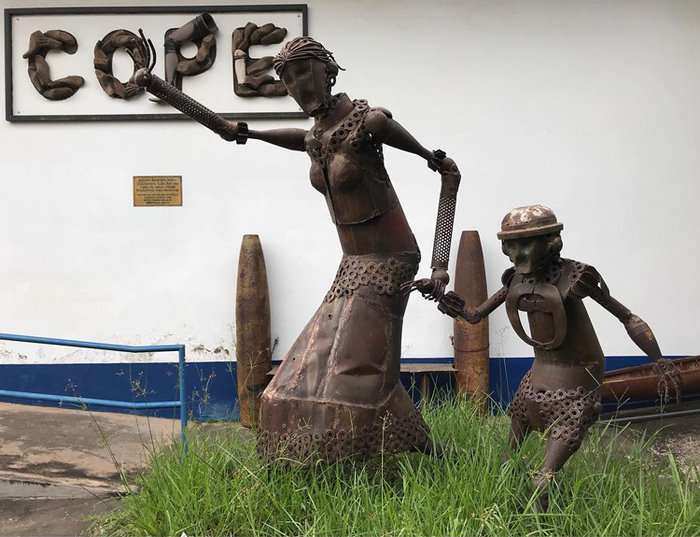 Cope Visitor Centre | @truelies05
Coping Mechanisms
No fewer than 20,000 people have been killed or injured by unexploded ordnance (UXO) in Laos since the Vietnam War ended. From that troubled history arose COPE (Cooperative Orthotic & Prosthetic Enterprise), whose Visitor Centre functions as a kind of museum of artificial limbs, wheelchairs and other walking aids. With multimedia exhibits, deactivated explosives hanging from the ceiling and countless educational placards, it's an informative, essential stop — even President Obama paid a visit near the end of his second term.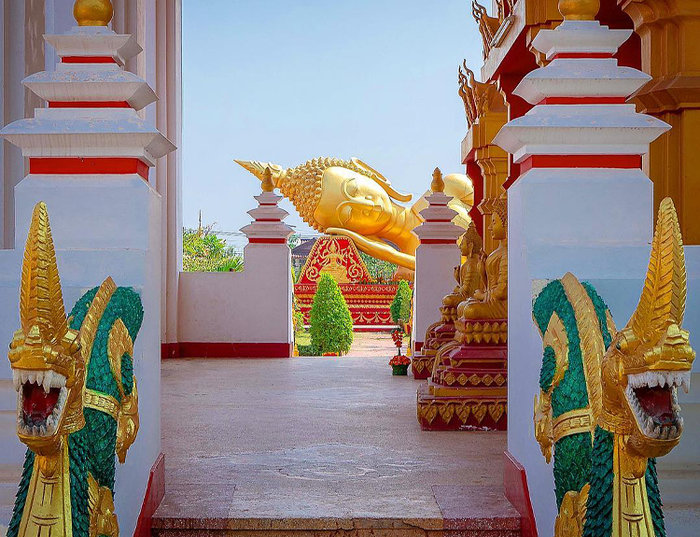 #vientianenightmarket | @bangkokphotographer
Giving You a Night Call
Hundreds of shops comprise the Vientiane Night Market, which tends to open from 6 to 11 pm nightly. Trinkets, clothes, food and a great deal more await when strolling alongside the Mekong, and it's wise to hop from stall to stall lest you pay one price for an item only to learn that a different vendor is selling it for less. The ambiance ranges from hectic to oddly charming, what with music blasting from nearby exercise classes, and if you aren't a shopper then the area still makes a great spot to walk through in the morning.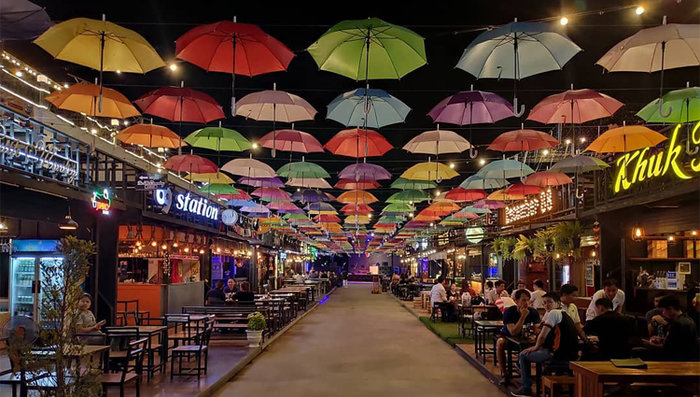 Pha That Luang | @alinfederiga
The Great Stūpa
Last but not least is Pha That Luang, the most striking of Vientiane's many landmarks and the most enduring symbol of Laos itself. (Also worthwhile: Patuxai, Wat Si Saket and Wat Si Muang.) Thought to date back to the 3rd century, this gold-covered stūpa consists of three different levels and features a reclining Buddha statue representing his final illness as he neared death. It's gated off in order to keep car traffic away, making any walk through Pha That Luang especially tranquil.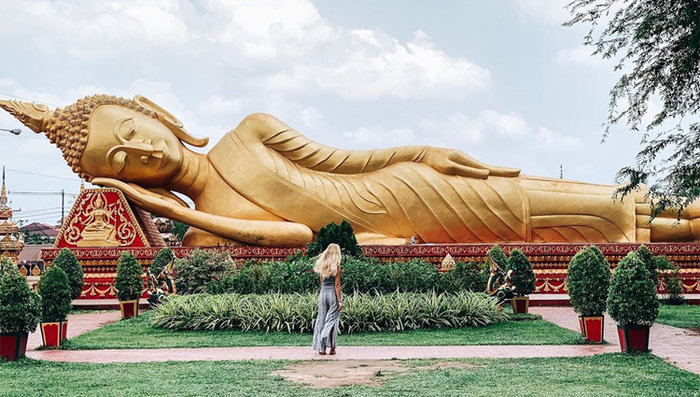 @madmondaine
"In Vientiane there are two main sights everyone should see. The first is the Patuxai monument, built as a memorial for the royal army. The second is the beautiful pha that luang temple with all the golden buddhas and of course the big lying buddha."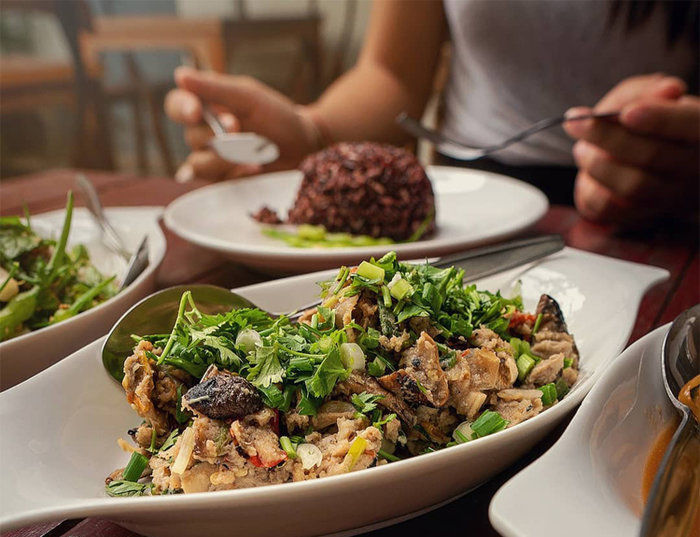 Doi Ka Noi | @gilbertbarrier
Eateries Worth the Effort
Get a taste of Laos at Kung's Cafe, an austere eatery whose diverse array of dishes includes mango pancakes, coconut shakes and Pad Lao (think Pad Thai, only the Lao equivalent), among many others. It isn't easy to find, given that it's tucked away in a residential alleyway, but it is worth the effort. For something completely different, try either PDR — Pizza Da Roby, which has charcuterie boards and pasta in addition to pizzas with toppings both familiar (pepperoni) and unique (zucchini), or Doi Ka Noi. The menu changes on a near-daily basis, so there's always something new to try.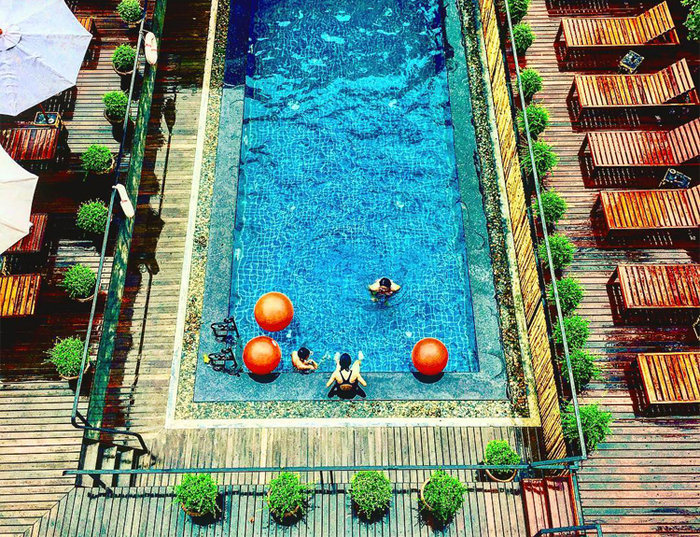 S Park Design Hotel | @philippe_saksit_nachampassak
Welcome to the (Urban) Jungle
In the four years since it was built, S-Park Design Hotel has already emerged as one of the most sought-after places to stay in Vientiane. The main reason why — luxury and rare amenities at an affordable rate — is unsurprising, but what is surprising is how different S-Park feels from other high-end hotels. Even more distinct is Lao Poet Hotel, which is unmissable due to its black exterior. The inside is even more remarkable, with ornate murals and brightly colored furniture adorning some rooms. It bills itself as both an "urban jungle sanctuary" and "pleasure to the senses," somehow managing to live up to — and even surpass — both descriptors.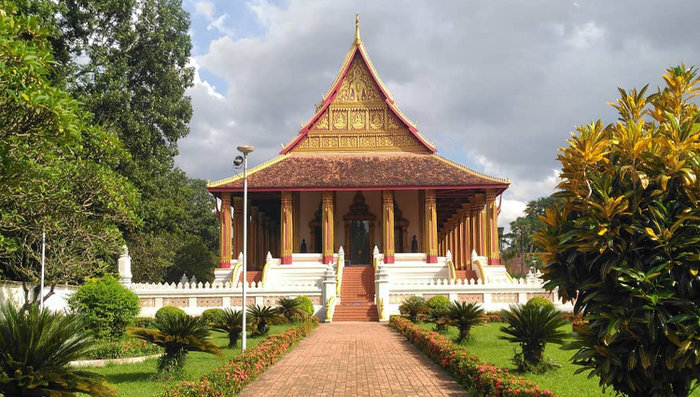 Vientiane, Laos | @2viatgersmes
Cheers!
"In the afternoon around sunset you should spend your time at the Mekong Riverfront. Head to Laodi Bar for some nice locally-made rum and watch the sunset!" – @marius_backer
Out of the Box
"Participate in a class of Muay Lao at Infinity Club Vientiane. Kickboxing is the national sport there, you cannot miss that." – @gabe_manza
Zip Around
"If your haggling is up to scratch and you like your transportation a little more rustic and fun, you can select your most desired attractions and design your own private Tuk Tuk tour with a local driver. I was able to arrange a driver for two hours and transport to three points of interest around town." – @thebornwanderess