Enquanto observas o horizonte escuro, com rochas nuas, quase imperceptíveis entre os prédios cor de areia. De repente, quando o primeiro raio de luz se rompe, o céu ganha vida...dezenas de balões de ar quente sobem no ar, voando acima do terreno branqueado, e deslizam para cima até se perderem no horizonte. Esta é Capaddocia, um mundo de contos de fadas, de paisagens antigas e aventuras modernas. E será com certeza um dos teus próximos destinos de viagem.

TURKEY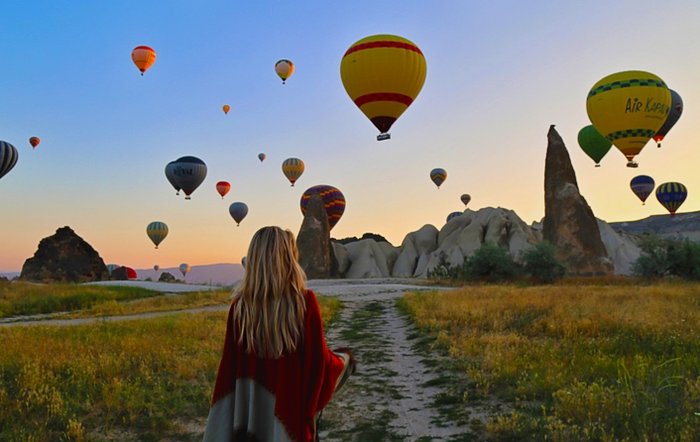 #cappadocia | @thelittlebrownblog
Your eyes are watching the dark horizon, traveling over the naked rocks that are barely discernable from the sand-colored buildings. Suddenly, as the first ray of light breaks over the edge, the sky comes alive with colors. Dozens of hot air balloons rise into the air, soaring above the bleached terrain, gliding upwards and outwards as far as you can see. This is Cappadocia, a fairytale world of ancient landscapes and modern adventures. And your next bucket-list destination.
Cappadocia, Turkey
N 38.64° / E 34.82°

Where Am I?
Cappadocia isn't a city or town, which makes it tricky to find on a map. To avoid confusion, remember that Cappadocia is a region that contains several small towns and villages within it. The main town most tourists use as their base is Göreme, which is where you'll find most of the popular attractions.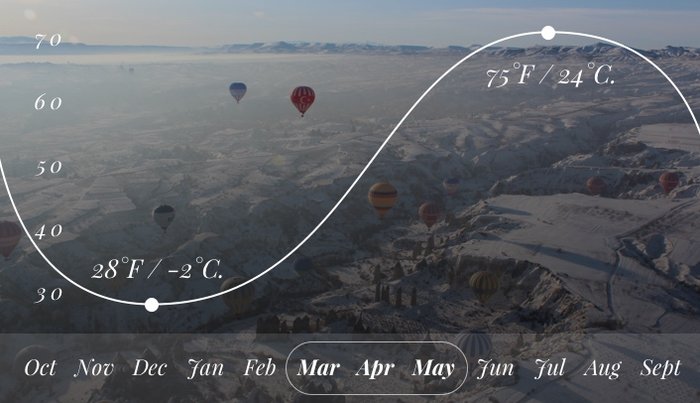 @rezkyafriza
March-May
If you're interested in signing up for a hot air balloon ride, make sure you keep an eye on the weather. The tours run all year, but winter has a higher chance of wind and poor weather. The height of summer can also be crowded and hot, so planning a trip in spring is your best bet.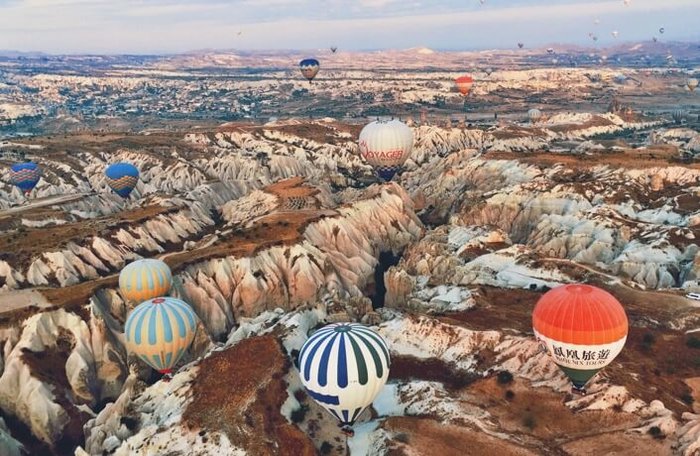 Göreme | @maggieandretta
You're Full of Hot Air
Stumble out of bed at 5am, grab some Turkish coffee, and rise 2,000 feet into the sky. You know, a typical day in Cappadocia. A sky full of balloons is a daily sight in Göreme. You can sign up for your own air tour, or keep your feet firmly on the ground and enjoy the view over a rooftop breakfast.
Travel Tip
"If you want to try the hot air balloon, you have to spare several days (2 nights minimum), so if they cancel your hot air balloon because of the weather, you still have the chance to do it tomorrow morning."
- @angelia_lukman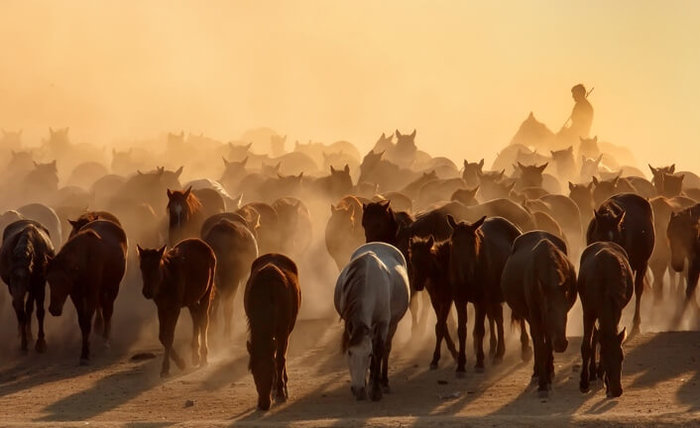 Kapadokya/Goreme | @raziyekkartal
Yippee Ki Yay
The name "Cappadocia" is derived from an ancient Persian word meaning "land of beautiful horses" and it more than lives up to this moniker. Book a horseback ride in the early evening to explore the landscape and catch a goregous sunset. Or, if horses aren't really your cup of tea, climb aboard an ATV instead, and bounce around through the rough terrain.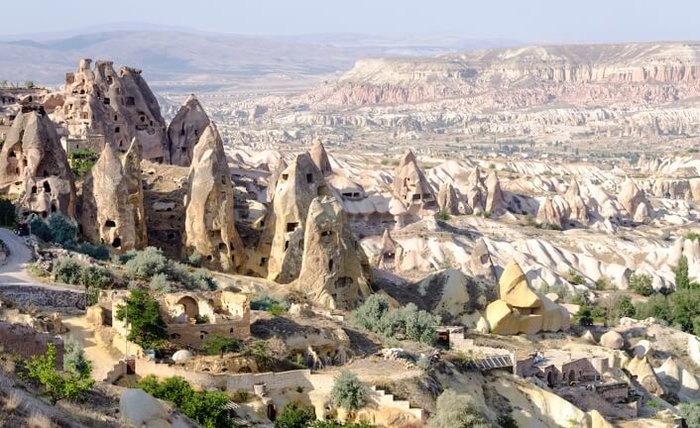 #goremeopenairmuseum | @farcivilian
A Town Fit for a Troglodyte
Claustrophobic? Maybe you should skip this part. Cappadocia is home to 36 insanely cool underground cities (with more being discovered all the time). Four of these ancient towns are open to the public. Check out Kaymakli, the largest underground city, orDerinkuyu, the deepest, and try not to panic as you descend 4 stories into the earth.
If going underground isn't your idea of fun, check out the historic villages carved into the rocks above ground. Both Göreme and Zelve have fantastic Open Air Museums, where you can explore the rock-cut buildings and their unique and vivid frescoes.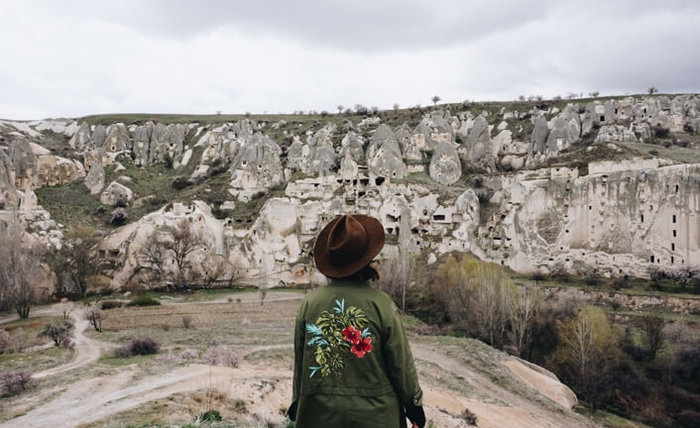 #kapadokya | @ygmrcbn
But Wait, There's More
You've explored Cappadocia from the air, and from underground...how much more could be left? A lot. So throw on your hiking shoes and keep going. Get up close with the fairy chimneys, a series of magical rock formations in Güllüdere Vadısı (Rose Valley). If you need something a bit more challenging, check out the Salomon Cappadocia Ultra Trailthat runs 114 km through plateaus and valleys. The annual trail run event just wrapped up, but it's never too early to start training for next year.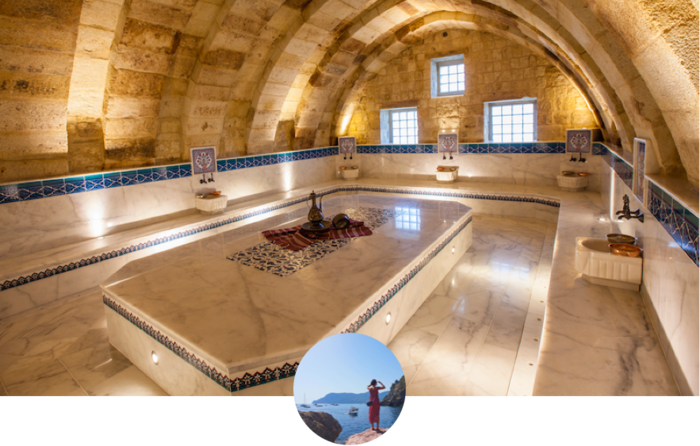 Lauren's Discovery
@laurenkatebradley
"After our excitement we needed some RnR, so went in search of a Turkish spa. We trudged in there covered in dirt; they really had their work cut out for them. We started off in a sauna to sweat out all the beer we had been drinking for the last week. Before we knew it we were in a large room lying on a marble slab, and a couple of women started to rub us down with handfuls of bubbles. Omg it was relaxing, I don't know if it was the early morning start or the bubbles but I would do it all again in a heartbeat."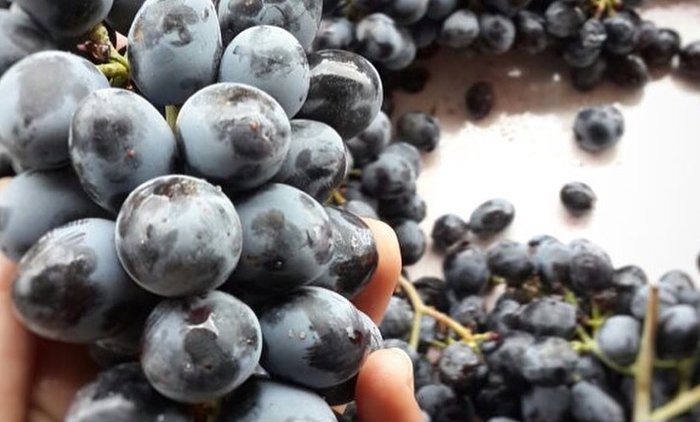 Kocabağ Şarapları - Kocabağ Wines
Can't Stop Wine-ing
Just when you think Cappadocia has it all you discover it's also home to spectacular vineyards. There are several local wineries, especially in Ürgüp, that you can explore for an afternoon of vino delight. Turasan and Kocabağ Şarapları offer tours and tastings. Can we book our ticket now, please?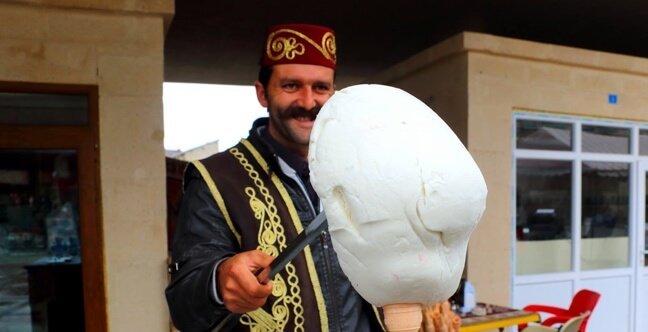 "For those hot days you can't go wrong grabbing yourself a "Dondurma" Turkish ice cream from a local vendor. Be prepared to be teased before you get to taste."@mellowmanik_photography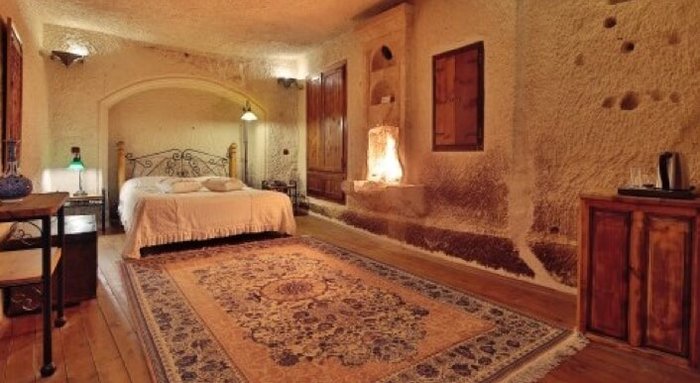 Sultan Cave Suites
Living Under a Rock?
Ever wanted to live like the Flintstones, complete with a pet dinosaur and cave home? We can't promise the dino, but Cappadocia has plenty of cave hotels where you can stay. Don't be fooled, these rooms have all the amenities of a typical hotel, including a bed and hot water. Several of our discoverers recommend the Sultan Cave Suites, but you can find plenty of other options ranging in price.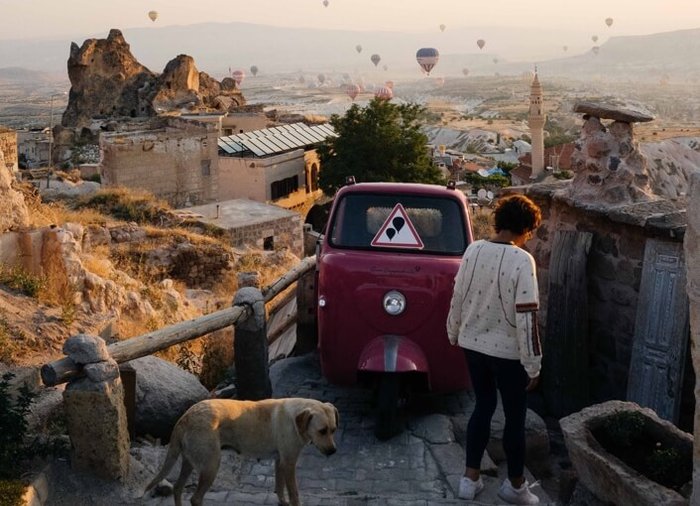 Cappadocia / Kapadokya | @mirayucar
Travel Tip
"Rent a car, definitely! Districts are far away from each other and all the beauties are in the national park, so it's not possible to see Cappadocia by walking." - @atilaggunduz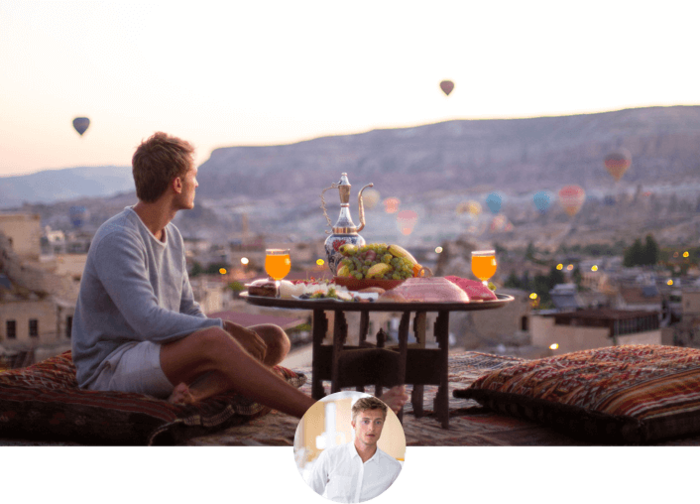 Max Rendell
@maxrendell
| | |
| --- | --- |
| COUNTRY COUNT | FAVORITE DISCOVERY |
| 22 | Iceland |
"I Discover to...explore and understand different means of life. How people live, what people eat, how people celebrate. For me it is such an experience to witness how each and every country differ in their own unique ways. As they say 'travel broadens the mind'."
"The highlight of Cappadocia was definitely taking one of the famous hot air balloons above the national park, albeit at 5am, well worth it. Dropping down low to see the houses built in the caves, reaching to altitudes way above 'the land of faires' and everything in between."