Amsterdão sempre foi mais do que apenas bicicletas e canais. A capital e a maior cidade da Holanda atrai milhões de visitantes por milhões de razões, ou seja, a "Veneza do Norte" tem muito a oferecer a todos os tipos de viajantes. Vem descobrir Amesterdão!

HOLLAND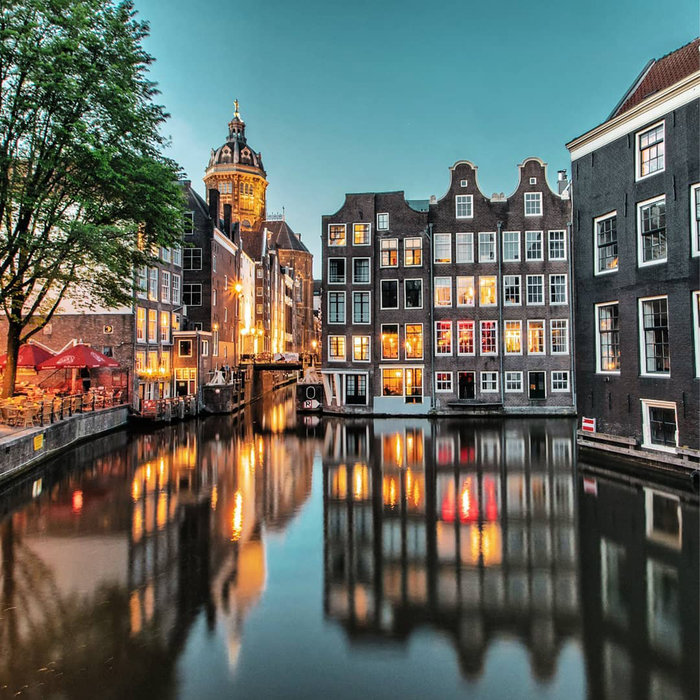 Amsterdam, Netherlands | @n0ramaria
Amsterdam has always been about more than just bicycles and canals. The Netherlands' capital and largest city attracts millions of visitors for millions of reasons, which is to say that the "Venice of the North" has so much to offer every kind of traveler. You know you've been meaning to plan a trip here for years, so it's time to finally find out if you are Amsterdam, too.
Fun Fact:
There are more bicycles than people in Amsterdam, which is considered the most bike-friendly city in the world after Copenhagen.
Amsterdam, the Netherlands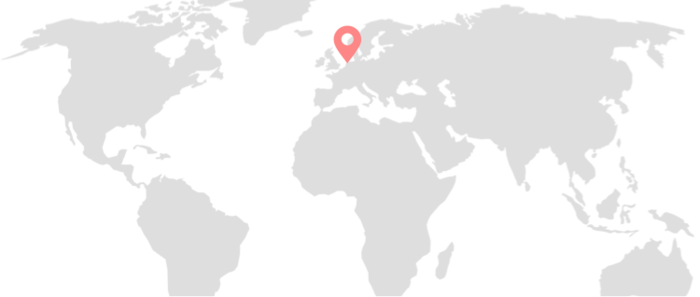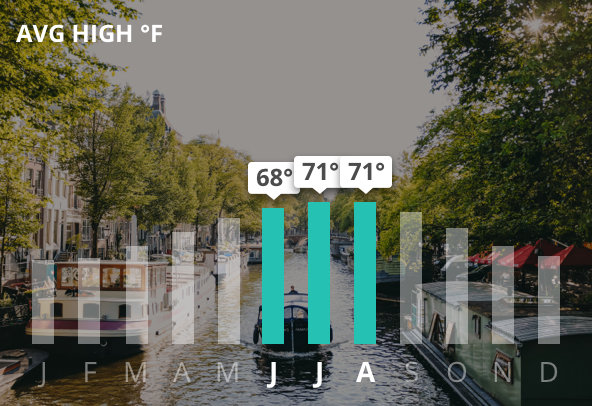 #visitamsterdam | adrienolichon
June — August
Avoiding crowds is great, but Amsterdam is so exciting during the summer that it's worth rubbing elbows with some folks — especially if you book early. Temperatures rarely get above the high 70s Fahrenheit, and the canals are especially beautiful when reflecting the bright summer sun. The humidity does little to prevent the locals from streaming outdoors, so expect the city to be lively and vibrant.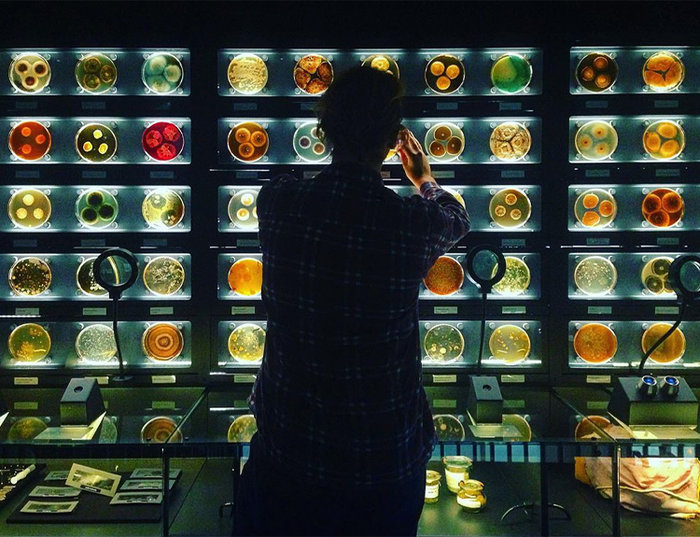 Micropia | @jodyalexandra
The Art of Seeing
Amsterdam is home to world-renowned museums — the Rijksmuseum, Rembrandt House, and Van Gogh Museum all come to mind — that are well worth your time. But make some time for two lesser-known spots as well: Micropia and Eye Filmmuseum. The former is devoted to cells, the latter to celluloid, and both are well worth an afternoon. Micropia examines the surprisingly fascinating world of microbes, and helpfully (or frightfully, depending on your perspective) points out that two-thirds of all life is invisible. The Filmmuseum, meanwhile, is a haven for cinephiles — with set photos and exhibits showcasing the work of revered auteurs like Andrei Tarkovsky, it's a visual feast befitting its subject.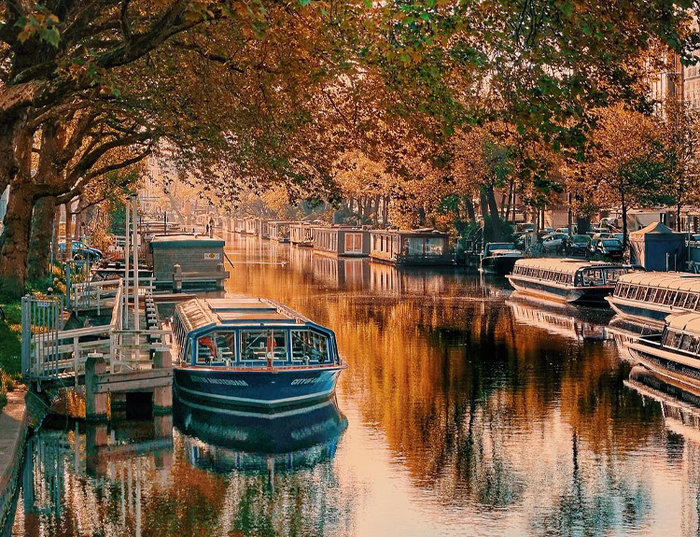 Amsterdam Canals | @tatsolbe
Cruise the Canals
But those are for tourists, you may be thinking. You wouldn't exactly be wrong, but some activities are massively popular for a reason. Taking a canal cruise offers a unique view of the city that you simply can't get on terra firma, especially since there are so many options — one is especially kid-friendly, another centers around burgers and hot dogs, and another still lasts two-and-a-half hours with dinner included.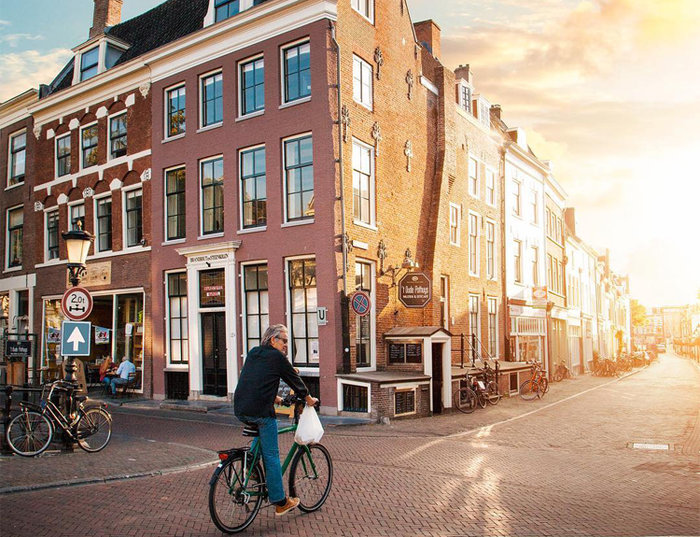 Jordaan, Amsterdam | @itsmadsphoto
Small Streets, Big Moods
When visiting a new city, one of the first questions is which neighborhood(s) to prioritize. That's easy here: Jordaan, which is situated on the Singelgracht canal and replete with 17th-century homes featuring tranquil courtyards and gardens. If you want to experience Amsterdam the way locals do, stroll through this pleasant-but-lively district and make sure you visit De 9 Straatjes (the Nine Small Streets) for good food and shopping.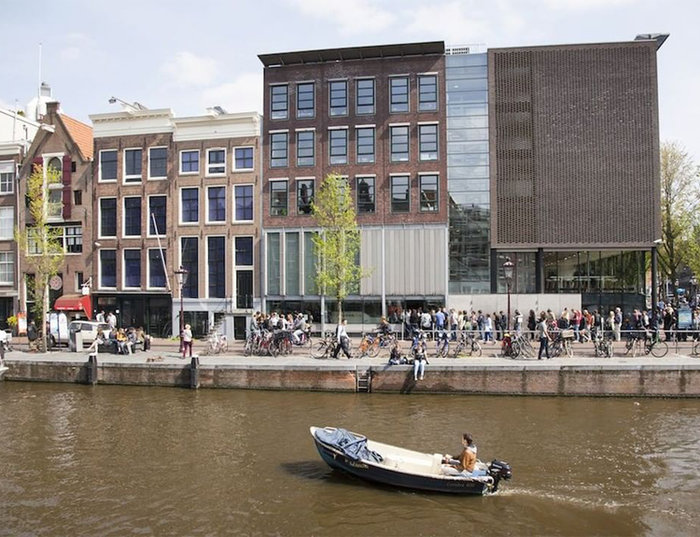 #annefrankhouse | @international.locals.amsterdam
The Secret Annex
"In spite of everything, I still believe that people are really good at heart." With those words in particular and her diary in general, Anne Frank became a symbol of hope amid the Holocaust. The Anne Frank House, where she lived in hiding during World War II, is now a permanent memorial and museum. Exhibits like her first diary and the hinged bookcase through which she and her family entered the Secret Annex make for a solemn experience, but an essential one at that.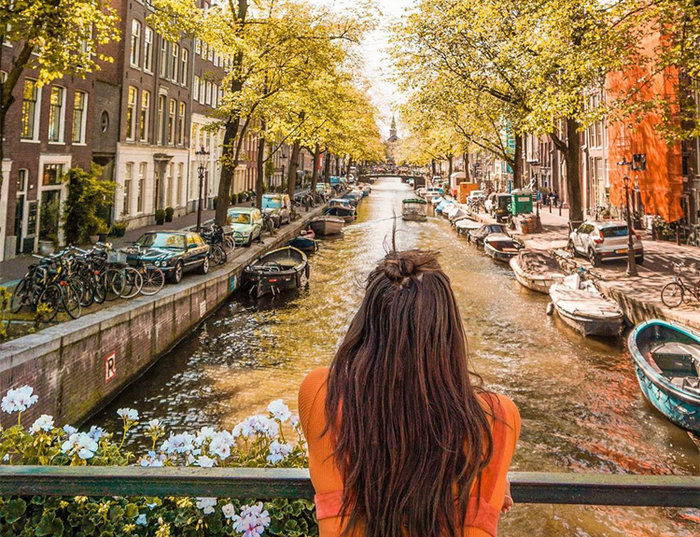 @alleykerr
"Amsterdam is a timeless city defined by its endless running canals, eccentric culture, and rich trade history. A destination wedding is what drove me to visit Europe for the first time, but little did I know how much I'd fall in love with this city and their stroopwafels! I'll never forget the joy of getting lost along the canals that seemed to never end."
Amsterdam
A Better Way to Travel
Every edition of The Discoverer is special to us, but this one is exceptionally so — and not just because Amsterdam is so amazing. It's also because our friends at are presenting our guide to one of the most essential cities in Europe.

Monograms all-in-one vacation packages are a cut above going on your own. Each travel package comes with hand-selected hotels, Local Host® service, exclusive VIP sightseeing, and transportation, which includes first-class trains. If you'd like to discover Amsterdam in a unique way, visit Monograms .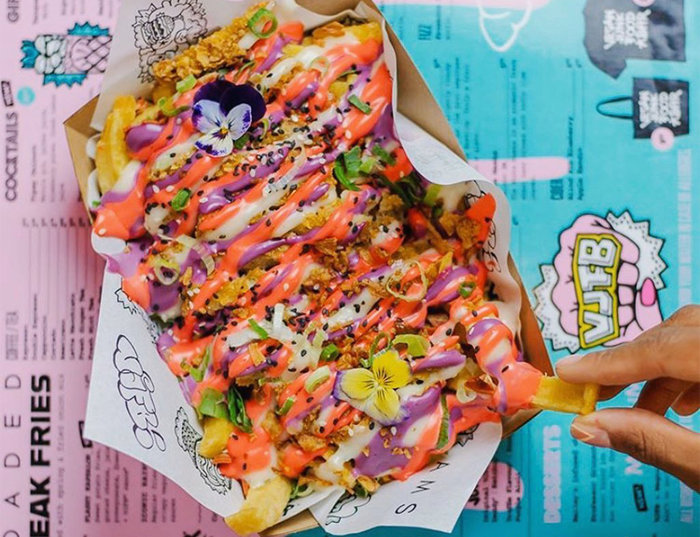 Vegan Junk Food Bar | @queenoftasting
Guilt-Free Junk Food
Speaking of Jordaan, one of the city's coziest restaurants can be found there: Café Sonneveld. The food is deliciously authentic — especially if you're there on a Monday, which is Dutch Food Day — and the decor is charmingly low-key, making this the perfect spot for a bite to eat in the middle of a busy day. Then there's Vegan Junk Food Bar, which is just what it sounds like: a spot for those who don't eat meat or animal products to indulge in waffle fries, unicorn bread, and all manner of other guilt-free treats.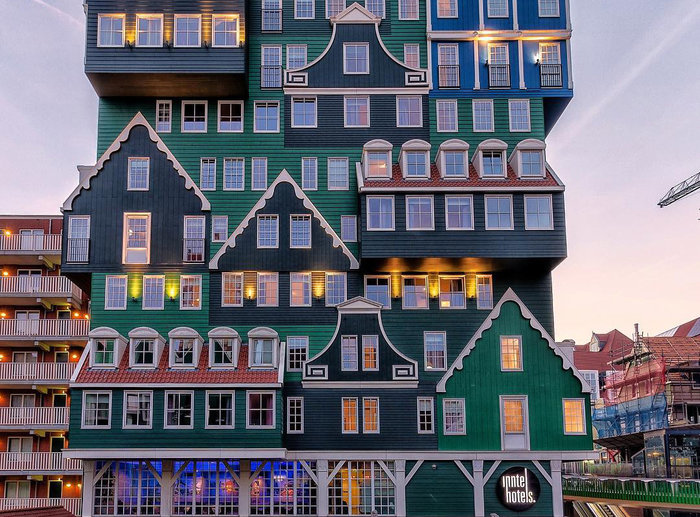 Inntel Hotels Amsterdam Zaandam | @brian_sweet
27 Reasons to Check In
Any place that calls itself "the most opulent sanctuary Amsterdam has to offer" is setting high expectations for itself. Remarkably, Hotel TwentySeven meets — and even exceeds — them. Designed by a two-time Hotelier of the Year winner, the five-star haven features bespoke suites, a Michelin-Star restaurant, and a bar that looks like it belongs in a turn-of-the-century detective drama.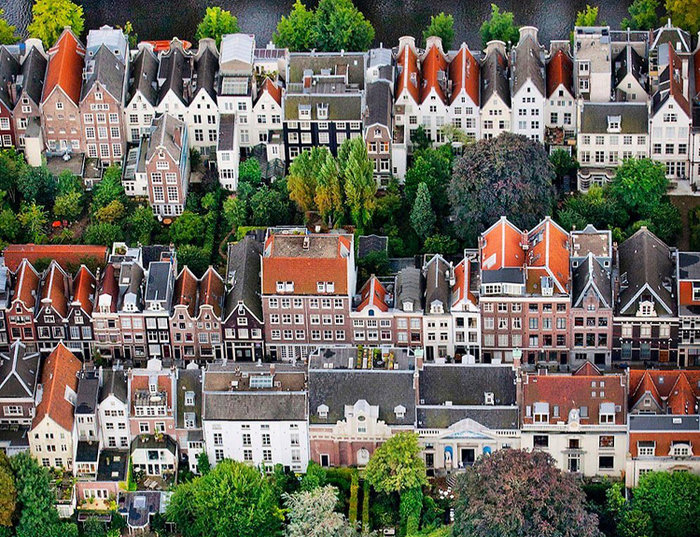 Amsterdam Canals | @toalaolivares
Wonderstruck
"Wondr Experience has just opened its doors. It's a great place to take Instagram pictures! They have different rooms with different themes to take pictures!" – @queenoftasting
The To-Do List
"When visiting there's a few spots you definitely should not miss! My small list of must-sees include: the Groenburgwal canal, Armbrug, Damrak Avenue, and Spiegelgracht canal. These locations are true gems and absolute gorgeous photo spots." – @n0ramaria
Avoid the Noise
"Staying downtown can be a bit loud and pricey, so my best recommendation is to stay out of that zone. We booked a hotel in front of the Arena Station and it was great! We had an amazing night's sleep, breakfast was included, and we were only 20 minutes away from all the main attractions." – @jimenasanchez