Um ano e meio depois que o furacão Maria devastou a ilha, Porto Rico está a se reconstruir, e atualmente a reconstrução é a exceção, não a norma. Os visitantes, a princípio hesitantes, agora estão a migrar para a capital da ilha e descobrindo que é um verdadeiro baú do tesouro. A cultura está prosperando, as ruas coloridas estão zumbindo e as praias estão mais bonitas do que nunca.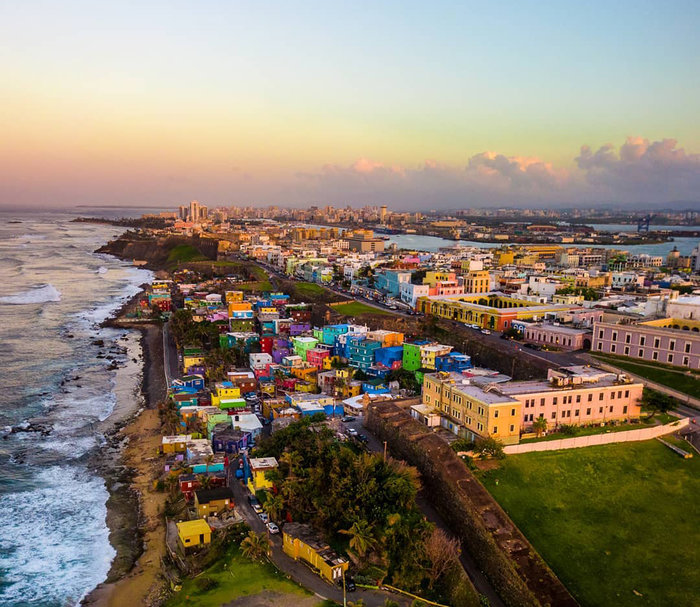 San Juan, Puerto Rico
|
@karamintheworld
A year and a half after Hurricane Maria devastated the island, Puerto Rico is rebuilding, and these days reconstruction is the exception, not the norm. Visitors, hesitant at first, are now flocking to the island's capital and discovering it's a true treasure chest. Culture is thriving, the colorful streets are humming and the beaches are as beautiful as ever. In other words — run, don't walk, to San Juan.
Fun Fact:
Puerto Rico is the largest insular territory of the U.S.
San Juan, Puerto Rico
N 18.465° / W 66.11°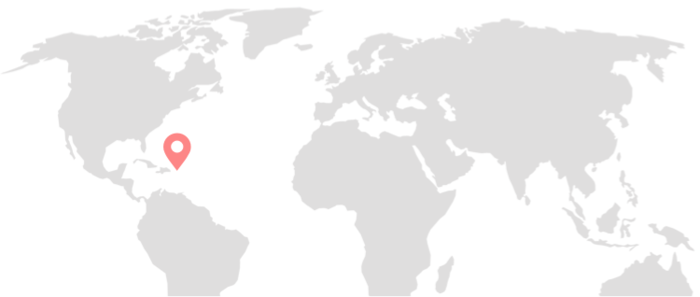 April — June
The rainy season — which officially runs from June through November — can derail a pleasant vacation, and the cool, dry winter brings crowds, with beaches filling up in March especially. Travel in late spring to avoid both issues.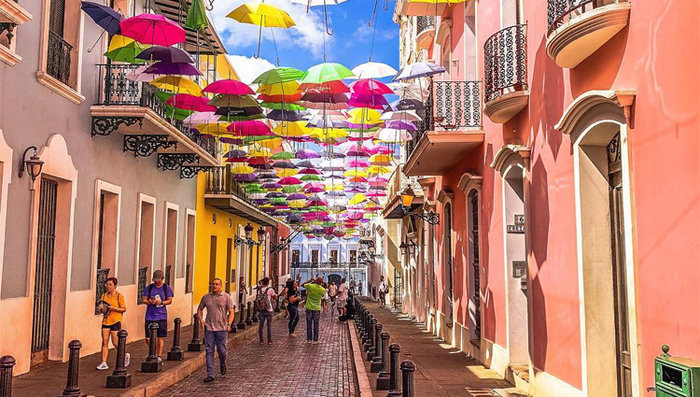 Old San Juan
|
@boutiquetravelclub
Candyland
Exploring the streets of Old San Juan is like passing through a rainbow. Pastel-hued buildings line cobblestone streets and around every corner is another historical structure, charming shop or shady square. Time your visit for when cruise ships aren't docked so you have more space to spread out. Feed the pigeons in Parque de las Palomas in front of
Capilla del Santo Cristo
before touring the
Cathedral de San Juan Bautista
, the oldest church on American soil. Marvel at the umbrella installation on Fortaleza Street before heading out to
Castillo San Felipe del Morro
. Here you can scale the battlements of the nearly-500-year-old fort for a stunning view of the sea, or purchase a kite from a vendor and fly it into the azure sky.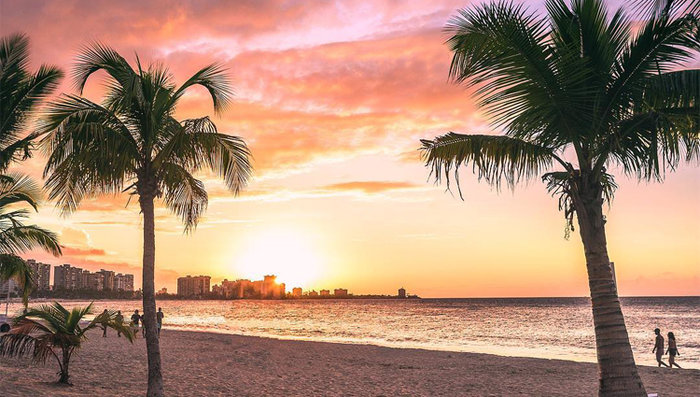 Isla Verde, Puerto Rico
|
@allenicoheni
Playa People
Puerto Rico's beaches speak for themselves. While you'll find many sandy stretches across the island, San Juan is in close proximity to several spots that will put a smile on your face. A favorite for visitors and locals alike is Ocean Park Beach, sandwiched between the more touristy Condado and Isla Verde. More active beachgoers should check out Balneario Escambrón, a public beach that features snorkeling and oceanside trails. If you want to make a day of it, consider hopping on a boat and exploring some of the nearby islands, like Culebra and Vieques, for even more fun in the sun.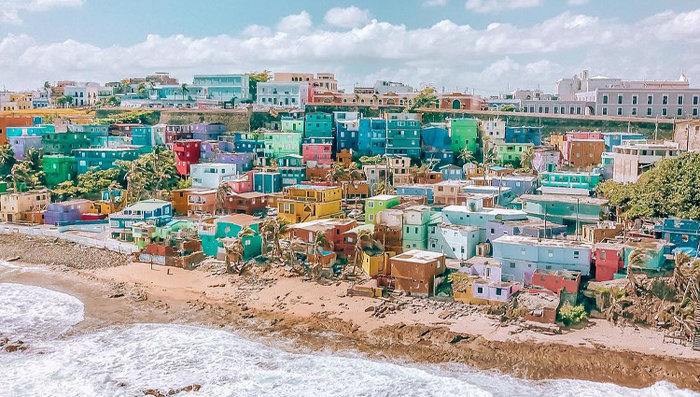 #prvive
|
@reneta_sim
Root for the Home Team
Get out of the tourist mindset and discover the heart of San Juan. Salsa dance in
La Plaza del Mercado Santurce
, snap photos of the city's many stray cats and explore the lesser-known neighborhoods outside the Old City. Down the coast find Loiza and Ashford, two laid-back beach communities with their own unique histories and attractions. Explore the street art of Santurce, and maybe stop in La Perla, a traditionally poorer neighborhood that has gained fame for its appearance in pop culture. On Sundays, stroll through
Mercado Agrícola Natural Viejo San Juan
(San Juan Farmers' Market), or find yourself at a baseball game that puts Major League Baseball to shame.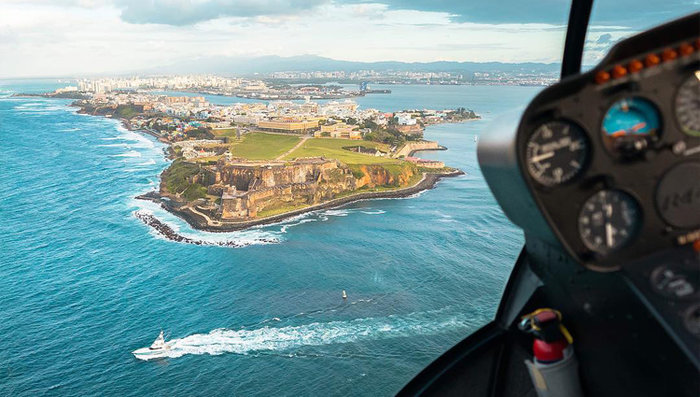 Castillo San Felipe del Morro
|
@estadespr
Ready, Set, Action!
San Juan is spilling over with adrenaline-packed activities. Whether you want to be out on the water paddle boarding or kayaking, or prefer hiking trails, there's plenty on offer. Make a visit to
El Yunque National Forest
to discover waterfalls, hiking trails and abandoned forts. When the sun disappears, join a tour to see the bioluminescent water of
Mosquito Bay
. At the end of it all, find yourself at the
Bacardi Distillery
to toast your adventures with a rum tasting.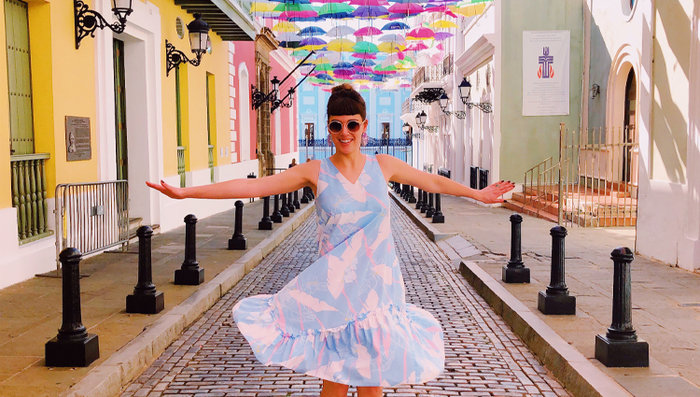 @rottenjournal
LAUREN'S DISCOVERY
@rottenjournal
"San Juan is a very walkable city, especially Old San Juan. You're never far from a good meal, a cold drink, and a friendly local willing to give detailed advice on both. Also, street vendors selling tasty snacks are prevalent and you're almost guaranteed to stumble upon some sort of live music, dancing, or city-organized public performance. There are some things for which you just can't plan."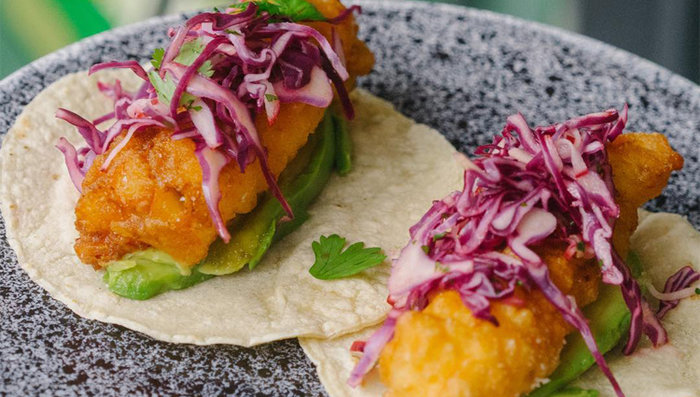 Vianda
|
@vianda_pr
Eat More, Worry Less
Pure Puerto Rican cooking is rich and flavorful, and it's easy to fill up while in town. For all the classics, head to
La Casita Blanca
, a neighborhood favorite that serves up the best local eats. Cram into the converted house of
Casita Miramar
for even more creative takes on Puerto Rican staples. For breakfast, try
Pinky's
, and when lunch rolls around hunt down
El Churry
, a former food truck that has since expanded and serves up unrivaled sandwiches. Finally, for drinks make a visit to
La Factoria
- yes, the "Despacito" music video was filmed here, but there's so much more to this quirky bar, including artful craft cocktails and fun music.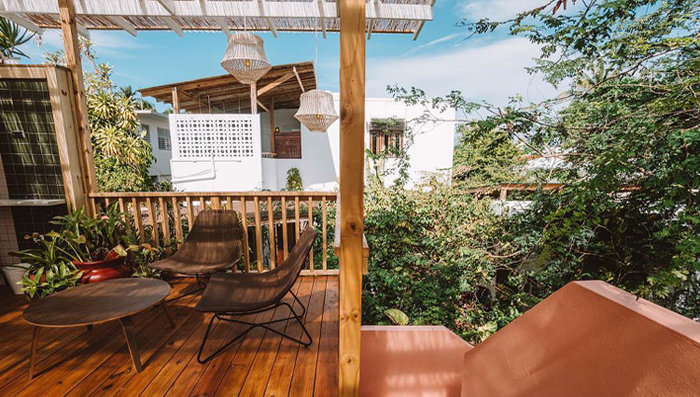 The Dreamcatcher
|
@_the_dreamcatcher
By the Sea
Resorts are a dime a dozen in San Juan, and if you're looking for pool loungers and beachfront drinks, then you're in the right spot. The new
Serafina Beach Resort
is definitely worth checking out. Tinged in aquamarine hues and featuring ocean views, this resort has quickly become one of the city's most popular. For a touch of history, splurge at
Hotel El Convento
, a stunning historic hotel in the heart of Old Town. For those on a budget who don't want to skimp on style, head to
The Dreamcatcher
for relaxing, boho vibes.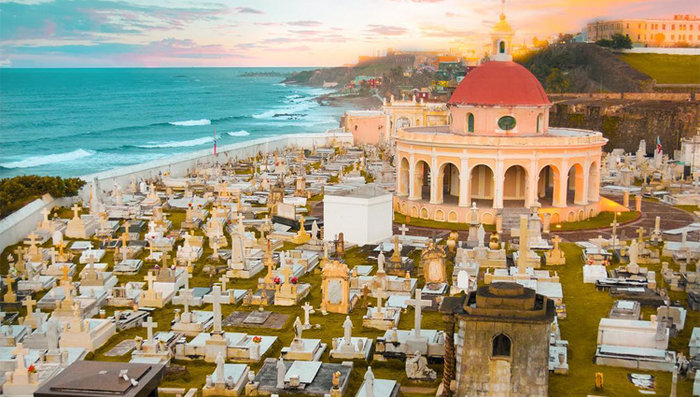 Old San Juan P.R
|
@mohitsingh16
The Edge of the Water
"If you walk down to where the cruise ships are and walk all the way towards the end, you will find a path that wraps around the old city near the water's edge. I love walking here at night because not only is it peaceful but it's also occupied by the biggest cat population I have ever seen and they are all quite friendly." –
@dasha__inyutkina
Hit the Road
"Rent a car. Uber is not awesome here and some of the best parts of San Juan are on the outskirts of the city. You will not only open up numerous opportunities but you'll save a boatload of money that you would have spent getting around otherwise. The cautionary tales are true though: potholes are rampant, road signs often non-existent, and other drivers will regularly ignore traffic laws (like red lights). That being said, it's more than worth the little extra vigilance (and patience) that is required." –
@RottenJournal