Localizado na costa sul de Firth of Rorth, Edimburgo tem sido a capital da Escócia desde o século 15, lar do parlamento escocês e sede da monarquia escocesa. É a segunda cidade mais populosa da Escócia e o segundo maior centro financeiro do Reino Unido.
Historicamente parte de Midlothian, a cidade tem sido um centro de educação, particularmente nas áreas de medicina, direito escoceses, literatura, ciências e engenharia; A Universidade de Edimburgo é uma universidade de alto nível internacional fundada em 1582. A cidade também abriga o Festival Internacional de Edimburgo , o Fringe , sendo este último o maior festival internacional de artes do mundo, e o Edinburgh Royal Military Tattoo . Os locais históricos de Edimburgo incluem o Castelo de Edimburgo , o Palácio Holyrood , as igrejas de St. Giles, Greyfriars e Canongate, e a extensa Cidade Nova da Geórgia , construída no século XVIII. De EdimburgoCidade Velha eCidade Novajuntos estão listados como Património Mundial da UNESCO.

SCOTLAND in UNITED KINGDOM
Edinburgh, United Kingdom | @kkland
Anyone who thinks Scotland is just the land of bagpipes and kilts is in for a big surprise. Edinburgh is imbued with enchantment in each quirky nook, crumbling castle, and rolling green hill. But while the city itself may be magical, its people are some of the most down to earth. Unpretentious and welcoming, they're ready to pour you a beer or tell you a story about the inspiring city they call home.
Edinburgh, Scotland, UK
N 55.95° / W 3.18°

#FunFact
The first book in the internationally-famous book series Harry Potter was written in local Edinburgh cafes, like The Elephant House. The nearby graveyard, Greyfriars Kirkyard, also inspired author JK Rowling, who named some of the book's characters after the cemetery's inhabitants.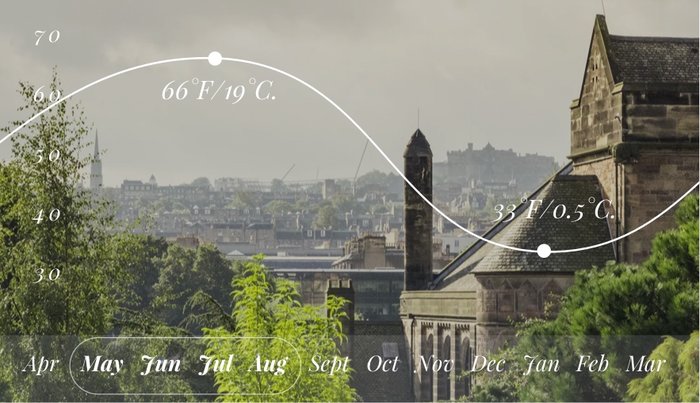 @sirerafoto
May-August
It's Scotland, so you're almost guaranteed a couple of rainy days. But your chances of being rained out lessen in the summer when temperatures are mild and warm. Some of the best festivals also take place in the summer, such as Fringe and the Edinburgh International Festival.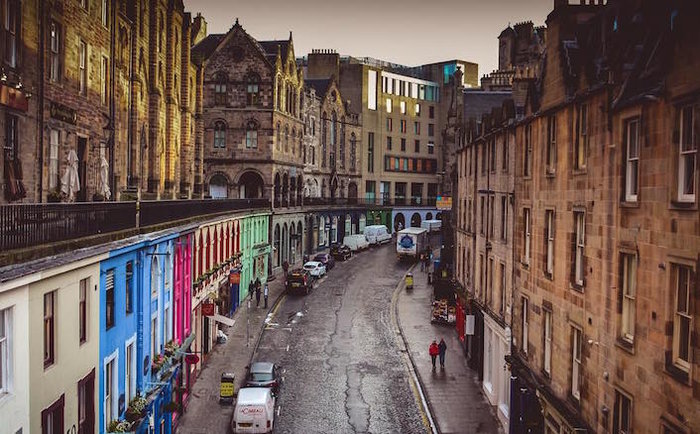 Victoria Street | @write.my.address.in.pencil
Fashionista
If you can't imagine a trip without ample shopping time, then Edinburgh is perfect for you. Filled with boutique shops, designer storefronts, creaky old bookshops and funky record stores, you will walk away with the perfect memento of your trip. Walk along the Royal Mile and Victoria Street to find the best boutiques and shops. If you are more into window shopping than actually spending cash, you might also check out the fashion exhibit at the National Gallery, where you can explore centuries of style.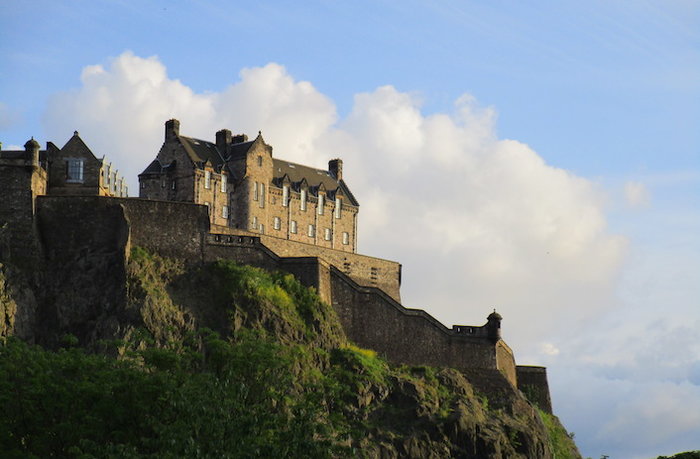 Edinburgh Castle | @hollowhabit
Dungeons and Dragons
Scotland is magical for many reasons and has long inspired authors like Sir Walter Scott and Robert Louis Stevenson. It's not hard to see why. From the stately Edinburgh Castleto the ruins of Holyrood Abbey, to haunted pubs and graveyards, you can feel the mythical history in every stone and brick. You might even want to rent a car and drive the three hours to Loch Ness and see if you can spot the ancient monster beneath the water.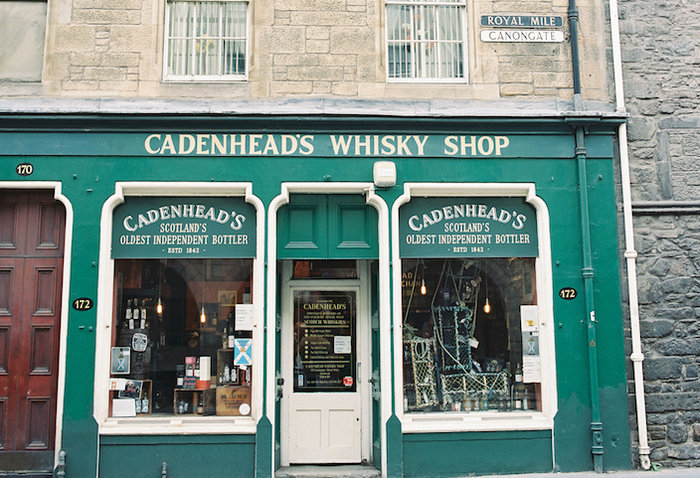 #exploreedinburgh | @calebwojcik
One Last Call for Alcohol
If you don't go on at least one pub crawl in Edinburgh, you aren't doing it right. Scots are not afraid of a little drinking, and you should take full advantage of that. Opt for a tour of a distillery, such as the Scotch Whisky Experience or the Edinburgh Gin distillery. If you want less touring and more drinking, just opt for a local pub crawl and party the night away with the locals. We recommend Three Sisters and the Jolly Judge.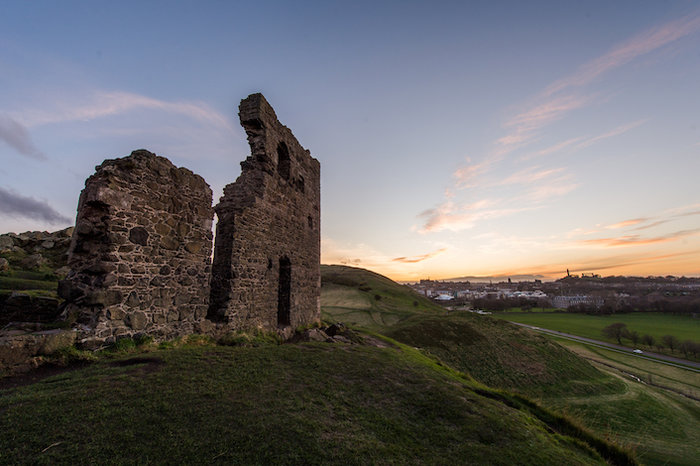 Holyrood Park | @lytleryn
The Land of Camelot
If you want to get out of the city center, the surrounding country is gorgeous. Taking the leisurely hike to Arthur's Seat is a popular experience, offering a gorgeous view of the city. Spend the afternoon exploring the surrounding Holyrood Park, which comes with stunning lakes and church ruins, and then end the day with a picnic and the sunset. You might also stroll or bike along the Water of Leith walkway that runs through some of the quieter parts of Edinburgh, like the adorable Dean Village and the docks of Leith.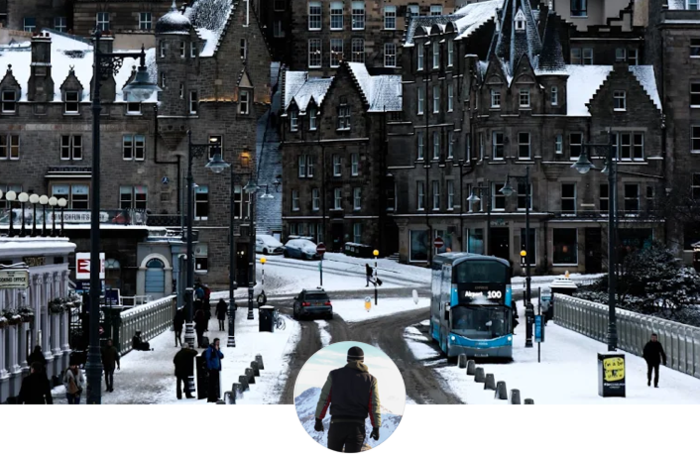 Jamie's Discovery
@jamiebrogan14
"My favourite thing to do in Edinburgh is take in the sights. There are so many great vantage points to view the city from every angle. These include Arthur's Seat (an extinct volcano in the centre of the city), the Edinburgh Castle esplanade and my personal favourite, Calton Hill, which I am lucky enough to live right next to. I'm also a frequent cinema-goer, and if you'd like a bit of authenticity with your cinema experience, the Dominion or Cameo cinemas offer a chance to enjoy a film in an old-school environment. Finally, I am an exercise enthusiast, which, living in Edinburgh, is made very easy to enjoy. I often cycle out into East Lothian, or go running in Holyrood Park, which gives you breathtaking vistas of the city."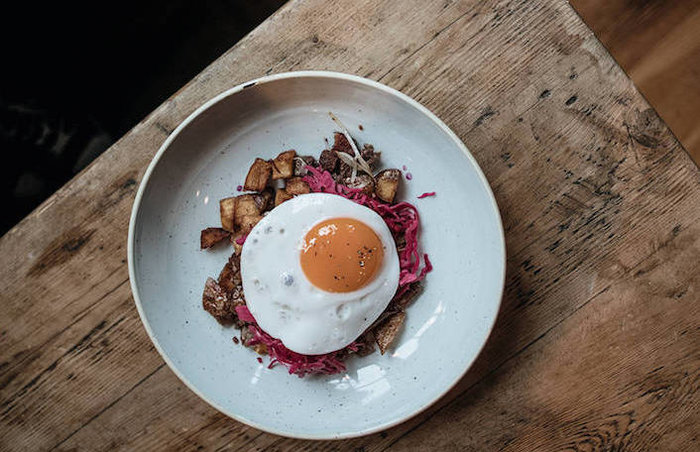 @kkland
A Bit of Haggis Never Hurt No One
Discoverer Emma recommends The Abbey Bar for "a full Scottish breakfast with all the works," including haggis, obviously. If you aren't familiar with the famous Scottish dish, haggis is a savory meat pudding that is much tastier than it sounds. Oink offers some of the best pulled pork sandwiches in Europe, and you can't forget the classic fish and chips available at most local pubs. For a fancy night out, Edinburgh boasts several Michelin-star restaurants like Number One and The Kitchin.
Prestonfield
Pardon My Manor
Just outside the city, you can find Scotland's top rated hotel. Located in a 17th-century mansion, Prestonfield is a lavish retreat that will make you feel like Scottish aristocracy. Romantic and indulgent, this hotel features beautiful gardens and antique decor that will transport you back in time.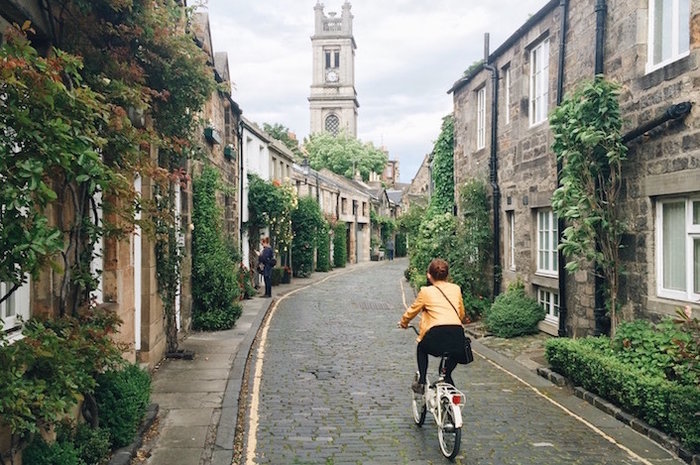 Stockbridge, Edinburgh | @declancorcoran
Secret Edinburgh
Edinburgh is a place of secrets. Everyone has one. It's up to you to discover yours. The Royal Mile has some really good treasures. My favourite coffee isn't on the high street it's a hole in the wall somewhere in Comely Bank. Find it for yourself! -@klicketykai
Cover Up
Don't bother with an umbrella. Chances are it will go upside down with the wind. It's better to have a really good rain jacket! - @all.little.things_
All Aboard!
The train is accessible and convenient for some day trips that, if you have time, are worth checking out. Some places you can travel to by train include North Berwick, St. Andrews, Linlithgow, Stirling. The local bus system is great, too. Easy and convenient to get around the place. They have a super easy app that can guide you where you want to go. - @write.my.address.in.pencil