A maior cidade da Suíça é um destino importante para compras e arte contemporânea. Obras de arte importantes estão expostas no Museu de Belas Artes e no Museu Rietberg, ao passo que os que mais dotados para a arte das compras podem aprimorar os seus talentos em Bahnhofstrasse e Niederdorf. Os vitrais de Chagall na Fraumunster são admiráveis e os 500 bares e discotecas de Zurique, incluindo vários em piscinas, estão cheios de vida até de manhã. Esta cidade no Lago de Zurique é servida por excelentes transportes públicos e um sistema de aluguer de bicicletas gratuito. Queres conhecer melhor a cidade?

SWITZERLAND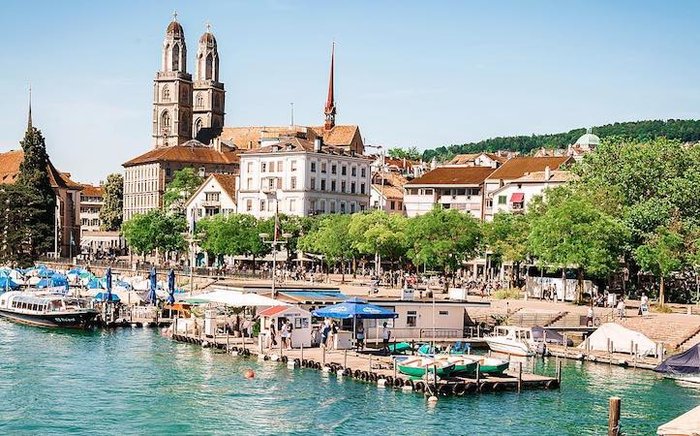 Zurich, Switzerland | @christofs70
You might think you know Zurich - the glittering banking capital of Europe, ringed by immaculate cobblestone streets and adorable church steeples. But you probably don't know the modern side of this established city. Zurich seamlessly blends the respected reputation of its past with its upscale population and hip, youthful energy. With a history of art and innovation setting its foundation, Zurich is just getting started.
Fun Fact:
Zurich is Switzerland's biggest city, and though it is the home for much of the country's banking, it's not the country's capital. It is, however, home to the largest techno street party!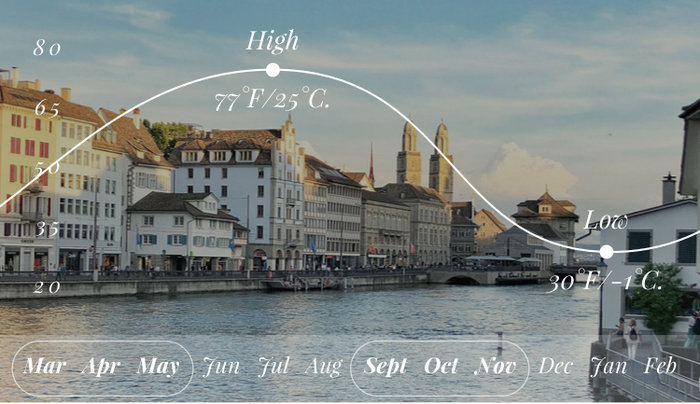 @kelliediscovers
Spring and Fall
Honestly, there's no bad time to visit Zurich. Even the frigid winters charm visitors with cozy cafes and world-class skiing. However, winter and summer both attract plenty of tourists, meaning hotel prices tend to stay consistently high. Spring and fall might experience hit-or-miss weather, but they offer much more reasonable rates for the budget-conscious traveler.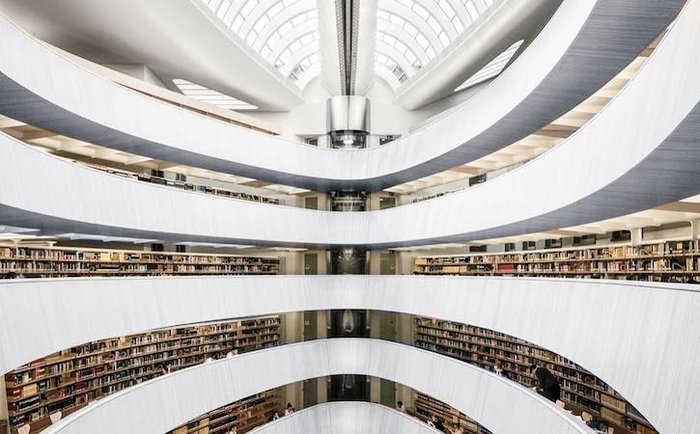 UNI Zürich | @wowiwax
The Swiss Muse
Though Zurich is often associated with the cold world of finance, it has been the frontline of artistic movement for generations. From serving as the birthplace of the Dada art movement, to proudly displaying unique and stunning design and architecture, the museums of Zurich are a proud bunch. Your list should include a visit to Gestaltung for design and architecture, Cabaret Voltaire to explore the world of Dada art, and Museum Rietberg for the classics. A stop by the University of Zurich library is also in order if only to ogle at the architecture. If you don't have any art lovers in your group, you can still get in on the museum action with the FIFA World Football Museum. Stop by for an afternoon immersed in Europe's favorite sport.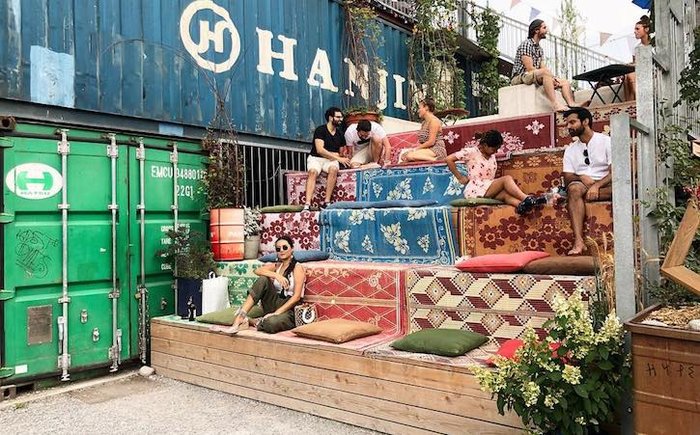 Frau Gerolds Garten | @chisa_prae
West Side Story
If you want to find the heart of Zurich's youthful energy, follow the setting sun. In Zurich West, urban art meets wild performances and trendy cafes. Wander eclectic second-hand furniture shops or watch a movie in an artsy cinema. If the sun is shining, grab a table at Frau Gerolds Garten and sip on local craft beer. Set in the old industrial district, this neighborhood is also home to Zurich's thriving nightclub scene, with bars like Moods Cluband Basilica turning the music up at night for travelers and locals alike.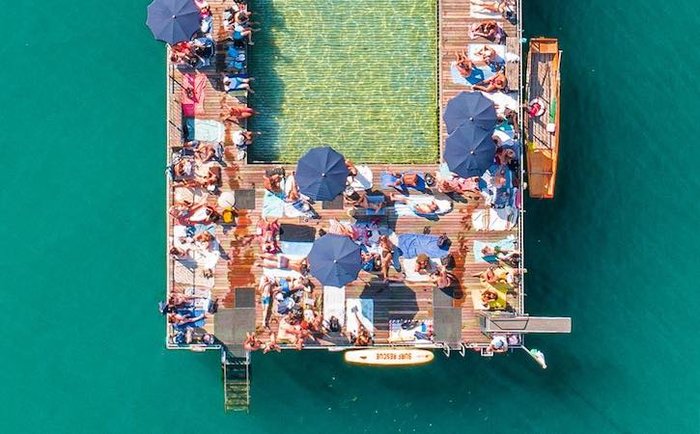 Lake Zurich | @waterproject
Wind Down
The stunning Lake Zurich stretches through the city, and if you follow it out of town you'll find a wealth of opportunities to unwind. If the sun's out, pick a spot along the shores to sunbathe, enjoy a picnic, or learn a new watersport. In the winter there's still plenty to do, with ice-skating rinks ringing the shores and restaurants with stunning views. Thermal spas also abound, from the Stadtbad Volkshaus municipal baths to the Roman pools at Thermalbad Spa. "With the spa's hundred-year-old vaulted stone walls and giant barrels mimicking the remnants of its past as a former brewery, Thermalbad is the pinnacle of spiritual relaxation and luxury rolled into one." – @paigebonanno.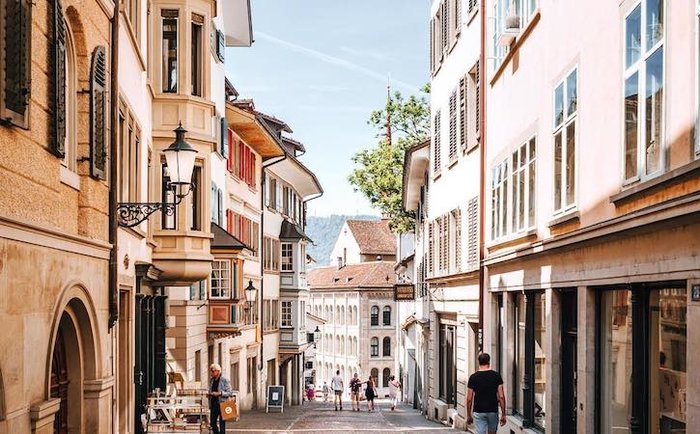 #visitzurich | @hrrbhn
City Slickers and Tree Huggers
Time to get walking! Many European cities advertise themselves as walkable, but Zurich is one of the few places that lives up to that name. No matter what kind of traveler you are, there are fantastic places to explore on foot. Wander the shopping streets, like the world-famous Bahnhofstrasse, to find souvenirs or just enjoy window shopping. If you'd rather be out in nature, explore Zurich's home mountain Uetliberg, which features a 2-hour planet trail that walks you through the universe. If you don't feel like actually walking, opt for an electric tuk-tuk tour to hit the key spots and still feel like you're out in the open.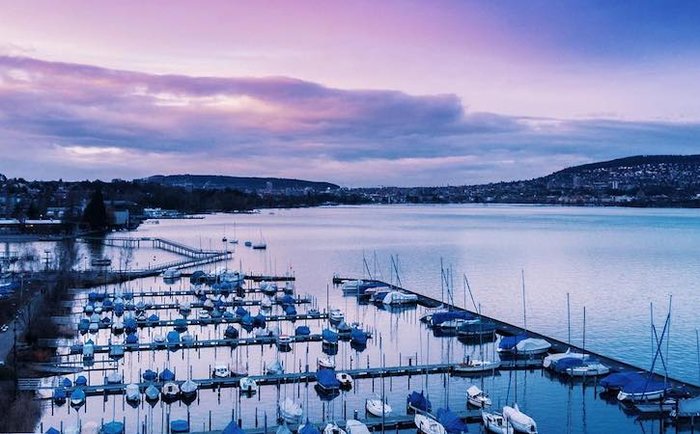 @davidbiedert
"I moved to Zurich 13 years ago and have experienced so many different faces of Zurich since then. In my opinion, Zurich has the perfect dimension of a city to live in and to explore - not too big to get lost in or too small to go in circles. Discover the old town or the promenade around the lake by bicycle or just stroll through the narrow streets. Especially in summer time, I enjoy every moment at my favorite spot to have a swim, just enjoy the view with a delicious meal or have an after-work apero at Seebade Enge. Zurich is located in the heart of Europe, and a stunning place to live or visit for a while."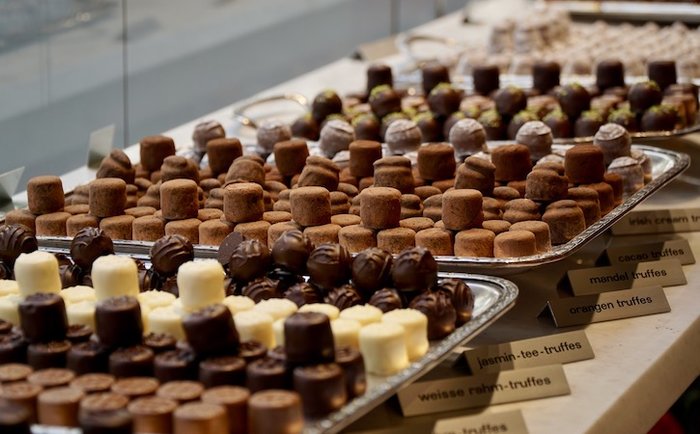 #hellozurich | @rodboyer
Chocolate and Beyond
Zurich's culinary scene is much more than Swiss cheese and chocolate fondue (though, you'll want to eat plenty of both). The city is home to an eclectic mix of upscale, traditional, and innovative restaurants that make planning dinner a core part of your trip. If you want to treat yourself to a special occasion meal, try Kronenhalle, a gourmet landmark where you can dine while surrounded by original artwork by Picasso. For something historical and boisterous, explore Zeughauskeller, an old weapons warehouse turned noisy beer hall. For something completely out of the box, try a cheese fondue cruise or make a reservation at Blinde Kuh, a three-course dinner served in complete darkness by visually-impaired staff.

B2 Boutique Hotel + Spa | @intrepidguide
Sweet Swiss Dreams
Zurich is notorious for being pricey, so expect to throw some serious cash towards accommodations. You can always go the budget route and check out hostels like
Hotel Bristol
, or splurge to stay in one of Zurich's finest. One of our favorites is
B2 Boutique Hotel + Spa
. Located in a former brewery, this fabulous spot includes a stunning rooftop thermal pool and a wine library with over 33,000 books. Also worth checking into is 5-star
Widder Hotel
, a perfect blend of character, service, and luxury in the heart of Zurich's Old Town.

#zurich_switzerland | @raymondinauen
Check out this guide to tackling Zurich on a budget!
"I would definitely recommend renting bikes for the day at one of the free bike rental stands and exploring the city on wheels. All the locals ride their bikes everywhere and it is a great way to get a feel for the city, plus you cover so much more ground. You can also explore the smaller streets that you can't get to by car, or just ride around a park." - @katebartlettblog