Com a Serra Nevada como plano de fundo e centrada no icónico Palácio de Alhambra, Granada é um tesouro escondido. Esta cidade espanhola é dominada pela influência mourisca, predominante sobretudo na cultura e arquitetura dos edifícios. Granada é uma excelente opção para os românticos - com os palácios iluminados à noite, música flamenca de fundo e ruas tranquilas ladeadas por mosaicos antigos.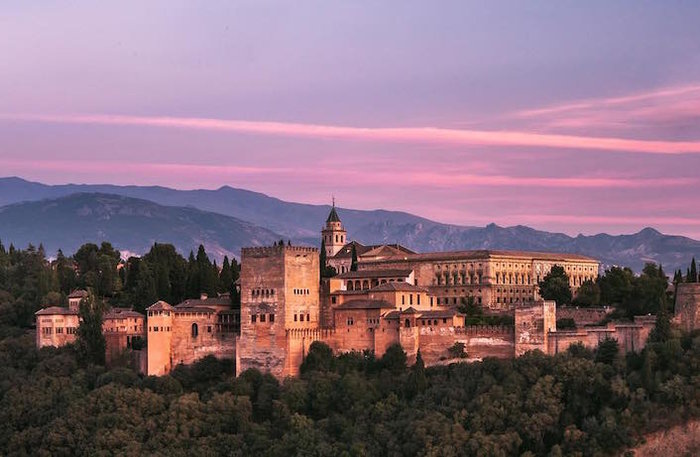 Granada, Spain | @markingmyworld
Sprawled at the base of the Sierra Nevada mountains, and basking in the shadow of the iconic Alhambra palace complex, Granada is a hidden treasure. This Spanish city is overwhelmed by Moorish influence, prevalent in its grand architecture and compelling culture. Granada is for the romantics - with the palaces lit up at night, flamenco music playing in the background, and quiet streets flanked by ancient mosaics and gritty street art. Granada will awaken an ancient part of your soul, one you might have forgotten about.
Granada, Spain
N 37.17° / W 3.60°

History Lesson
Granada was a Muslim kingdom for over 800 years. It was the last remaining Spanish city under Muslim rule until it fell to Catholic rulers Ferdinand V and Isabella I in 1492.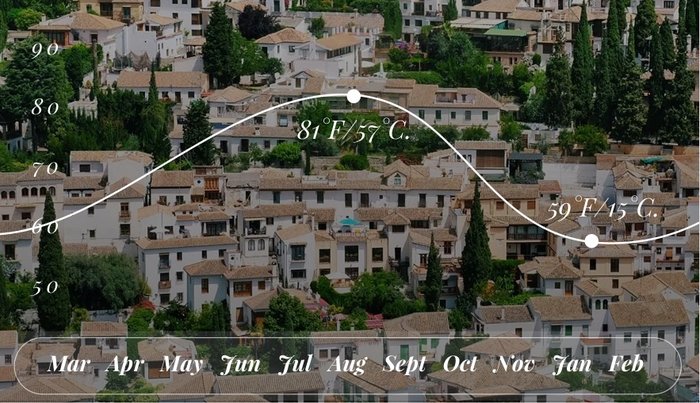 @theobaf
All Year Long
Granada is one of those beautiful destinations that attracts visitors year-round. If you're part of a skiing expedition and want to summit the Sierra Nevada mountains for some incredible powder, book your trip in the winter. If you plan on sticking to the city, summer can get a little warm, but spring and autumn are gorgeous times to tour, so you really can't go wrong.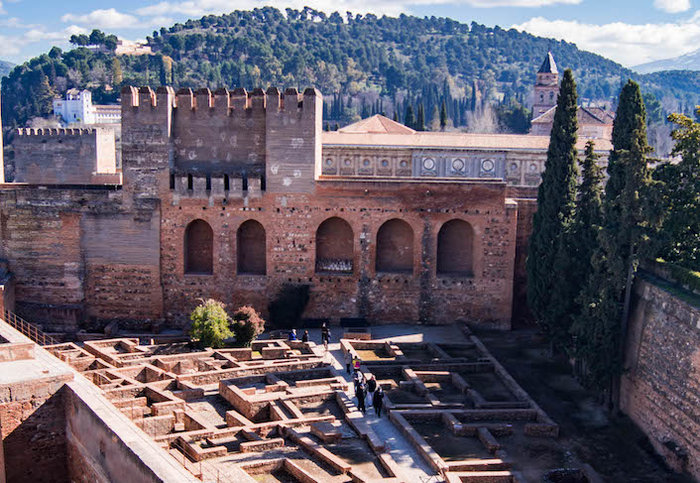 #alhambra | @Lavue_cph
A Palace Fit for an Emir
Odds are, if you've planned a trip to Granada, it's because of the mammoth wonder that is Alhambra. This Moorish palace complex is a spectacular display of Islamic architecture, with gorgeous carved walls, mosaic tiles, and lush gardens flanked by orange trees. This attraction warrants an entire day of exploration. Spend the morning wandering the Nasrid palaces before making your way to the lush Generalife gardens. Return to the complex at night when the twinkling lights cast the towers in dramatic shadows. We recommend skipping the guided tour so you can take this beauty at your own pace. But remember to reserve your tickets months in advance, so you don't miss out.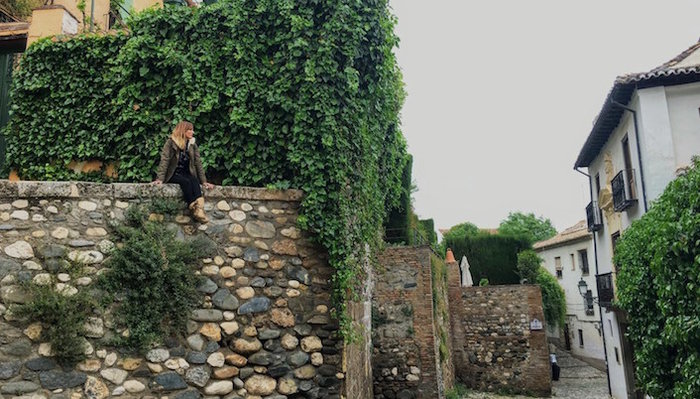 #albaicín | @sandra_moranno
Ambling through Albaicín
Most tourists are funneled in and out of Granada in a day, leaving as soon as they finish touring Alhambra. But Granada offers so much for those who stick around. Set aside time to stroll through its beautiful neighborhoods, like the whitewashed streets of Albaicín or the cave retreats of Sacromonte. Stop off at Mirador de San Nicolás for a stunning view of Alhambra towering over the city. Then take a romantic stroll down Carrera del Darro. This path runs along the river, crossing medieval bridges that were made for lovers holding hands.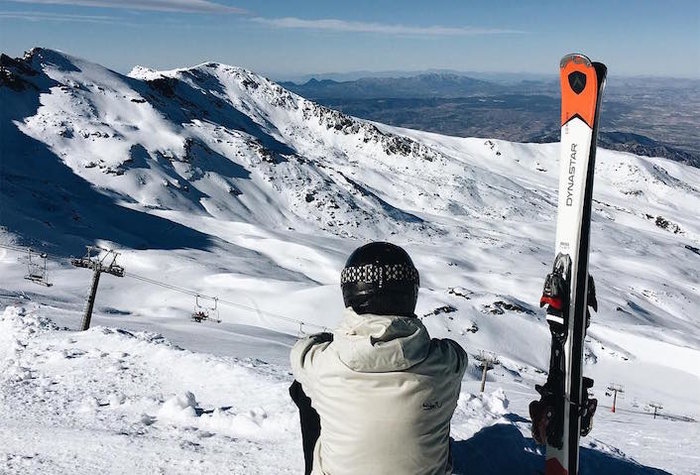 #sierranevada | @diogo_pereiranunes
Up Above the Clouds so High
In Granada's backyard you'll find the Sierra Nevada mountain range, home to one of the highest mountain peaks in Europe. In the winter, these snowy mountains are the perfect ski retreat, and in the summer the trails beckon adventurers. No matter what time of year you arrive, spend a day exploring nearby mountain villages, like Alpujarra and Orce, to meet locals who enjoy a slower pace of life.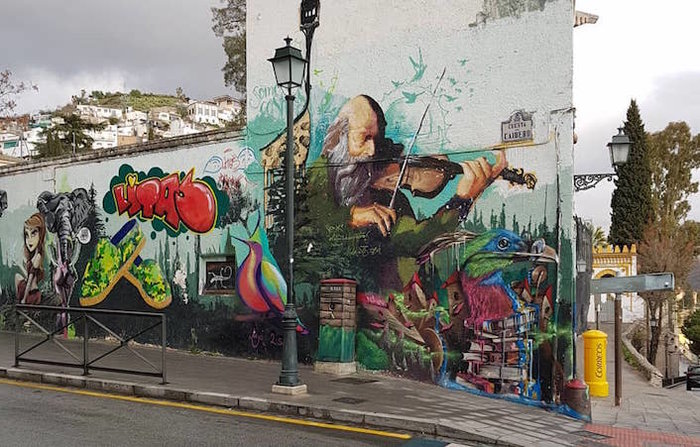 Barrio El Realejo de Granada | @lalallarallala
La Vie Bohème
Granada is bohemian at its best, and art comes in all shapes and sizes. From the flamenco shows of Sacromonte, to the street art of the Realejo neighborhood, Granada is packed with artistic expression. One stop to add to your list is the Fundación Rodríguez-Acosta. This former home of the famous Spanish painter is open to the public, and you can explore galleries of art and beautiful private gardens.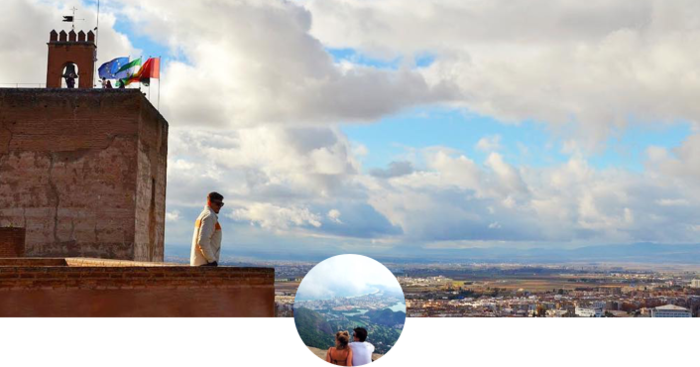 Priscilla & Daniel's Discovery
@praondevamoshoje
"We recommend getting lost walking freely around Albacín neighborhood and end the day watching the sunset from Mirador de San Nicolás, with a great view of the Alhambra fortress. Also, visit the Gypsy neighborhood of Sacromonte and the caves in the hill. First the Gypsy/Roma/Gitano people and some farmers carved homes into the hillside after the fall of the Moorish empire. Now, a whole diverse community lives in the various caves. You can simply visit the caves, or you can spend the night at Airbnb or hotel caves and there are even flamenco shows taking place in authentic caves!"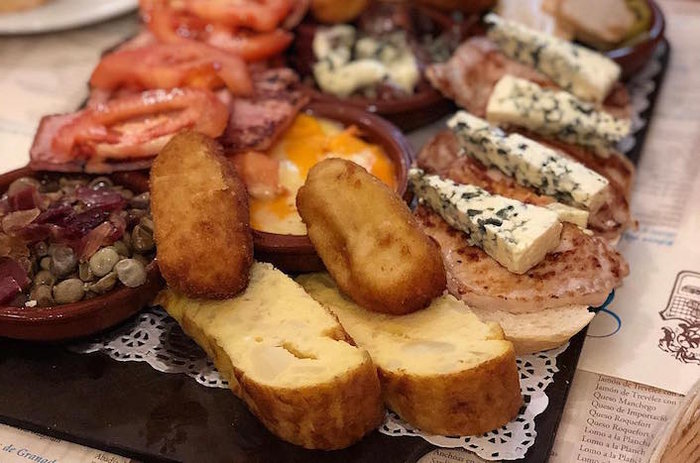 @carnivorr
Tapas, Tapas, and more Tapas
Tapas are a time-honored tradition in Granada, and to this day you can walk into most restaurants in the city, lay down a few Euros for some sangria, and enjoy a serving of tapas for free. Tapas crawls are a popular way to fill your belly on a budget, and you can hop between bars and restaurants to sample the different platters of local appetizers. We recommend stopping by Bar Los Diamantes and Bodegas Castañeda to kick off your night, and saving your money for churros and chocolate for dessert.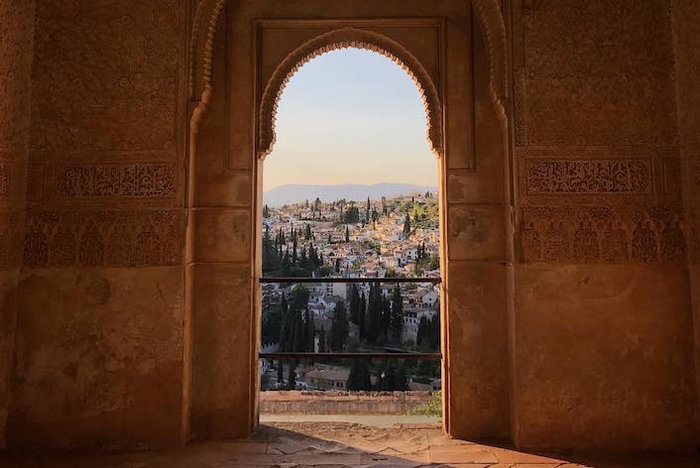 #granadaspain | @sarahjam8
Plan to Eat
In Granada, smaller shops temporarily stop operating in the afternoon around (2pm-5pm) and most shops close on Sunday. The locals consume lunch at around 2-2:30pm and have late dinners at 10pm during summer. The kitchens in bars are opened until 1am-2am. -@mytenlittlefingers
Do Your Reading
Enjoy all those Federico Garcia Lorca moments. I highly recommend you read a bit of him before your trip because Granada is HIS city and he gives a lot of poetic descriptions about the surroundings in his poetry and stories. - @manisauctereze
Don't Miss Out
Buy the Alhambra tickets in advance and pick your time to visit the Nasrid Palaces first as it is the most restricted for entrance. The Alhambra is a very big complex so I highly suggest to look at the map of the complex and map out your day to make the most out of your visit. - @tatisbonilla
Let me know if you were surprised, if you want to meet Granada or you know it so far. Share your tips, I'll love to know!